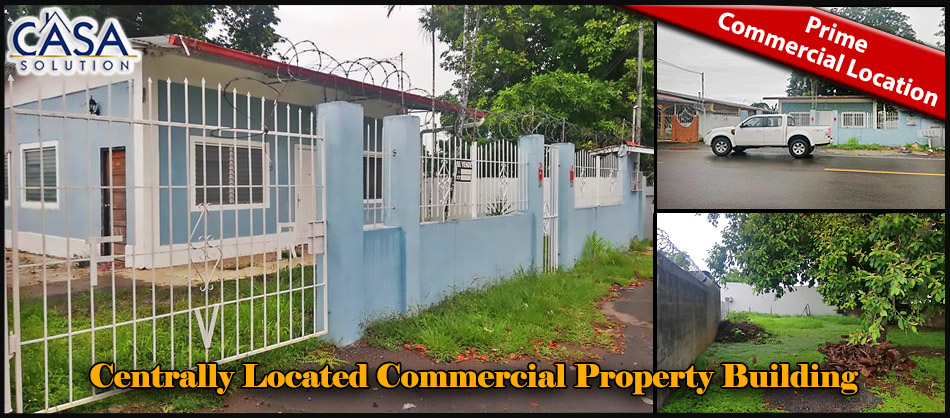 Centrally Located Commercial Property Building for Sale in Dolegita, David, Panama
83.61 Sq.M
Lot Size
: 632 Sq.M
0.16 Acres
Location
: Doleguita, David, Panama
This property is in a prime commercial location in rapidly growing David Panama.  It is a residence which could easily become an office or business location.
The property could also host a larger commercial building, possibly with storefronts and offices downstairs and residences upstairs.
Fruit trees on the property are Mamey, Mango and Nance.
Please contact Casa Solution to learn more about or to visit this Commercial Property for Sale in Dolegita, David, Panama.