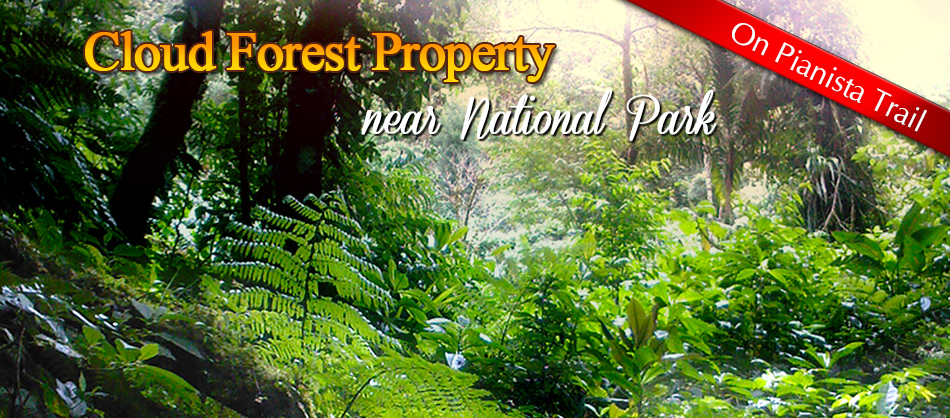 Cloud Forest Property Near La Amistad National Park in Panama
Lot Size
: 56,443 Sq.M
13.95 Acres
Location
: Palo Alto, Boquete, Panama
Property Features
: River or Stream Along Border
A Very Special Feature
: Rich Wildlife environment
A few years ago, the national government announced a national park trail, the Pianista, that leads from Boquete to Bocas del Toro through La Amistad International Park.
The trail starts at the famous Pianista Italian restaurant, goes along the Pianista full year stream, passes pretty cattle farms and after about 30 minutes enters the cloud forest.
Shortly thereafter, is the national park full of tropical flora and fauna. Just at the beginning of the cloud forest is this forest rich 5.6 hectare property for sale with mountain views and a stream along its border.
Please contact Casa Solution if you would like to view this property or have questions about this Cloud Forest Property Near La Amistad National Park in Panama.