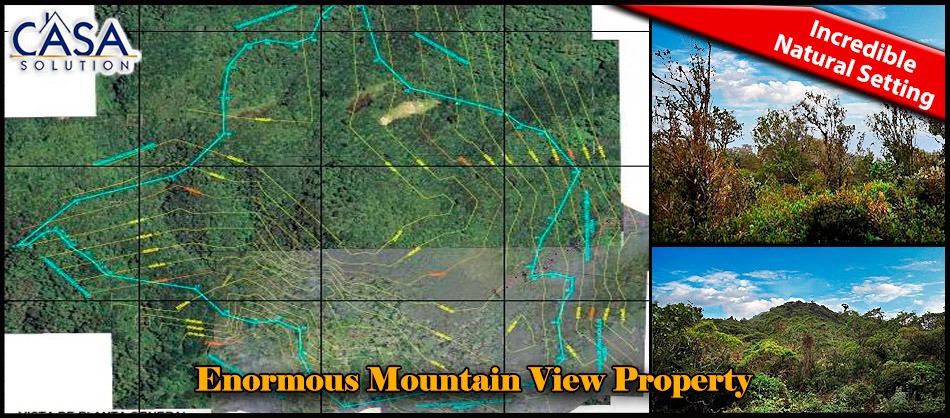 Enormous Mountain View Property with Lots of Beautiful Trees in Jaramillo, Boquete
Lot Size
: 433,293 Sq.M
107.07 Acres
Location
: Jaramillo, Boquete, Panama
This quite large property for Boquete is blessed with both primary (50%)  and secondary (50%) forest.
It is a high elevation property at about 6,500 feet or 2,000 meters.  That makes for an incredible natural setting.
Please contact Casa Solution if you would like to view this property or have questions about this Enormous Mountain View Property with Lots of Beautiful Trees in Jaramillo, Boquete.