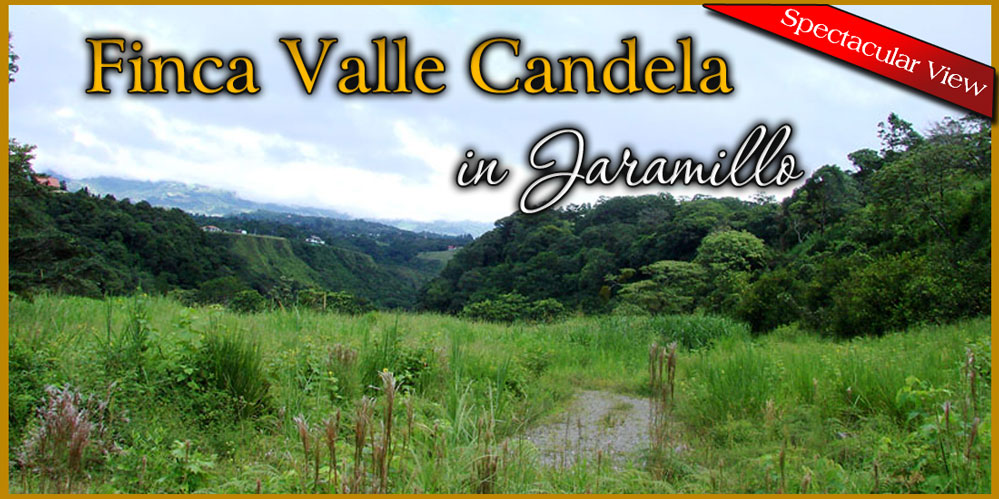 Under Contract – Great Large Property of 7.5 Acres in Jaramillo For Sale – 7.5 Acres en Jaramillo, Boquete a la Venta
Lot Size
: 30,239 Sq.M
7.47 Acres
Location
: Jaramillo, Boquete, Chiriqui, Panama
Near the recently paved Jaramillo Abajo road and near the Caldera river canyon is this relatively flat property for sale at a great price.
Beautiful views and impressive potential along the Jaramillo crossroads are found with this property.
The current road leading to the entry to this property is unpaved though there are utilities and high end homes on that road.   It is a key crossroad through an important area of town.  When someday it is paved, whether it be sooner or later, this property is very likely to go up in value immediately.   In the meantime, it is accessible from multiple directions and is currently about 10-15 minutes to downtown.
$225,000 for the entire property of 30,239 square meters.
Or buy one of the three options.  Lots of Land for a great price.
Lot #1  $95,000 (10,000 m2)
Lot#2  $95,000 (10,239 m2)
Lot# 3  $95,000  (10,000 m2)
Please contact Casa Solution to view this great large property for sale in Boquete option or for more information.
---
7.5 Acres en Jaramillo, Boquete a la Venta
Cerca de la carretera recientemente pavimentada Jaramillo Abajo se encuentra esta propiedad relativamente plana previamente aprobada para la subdivisión.
El camino actual que conduce a la entrada a esta propiedad no está pavimentado, aunque hay servicios públicos y casas de alta gama en ese camino. Es un cruce clave a través de una importante zona de la ciudad. Cuando algún día se pavimenta, ya sea tarde o temprano, es muy probable que esta propiedad suba de valor de inmediato. Mientras tanto, es accesible desde múltiples direcciones y actualmente está a unos 10-15 minutos del centro.
$ 225,000 para toda la propiedad
O compre uno de los tres paquetes ya divididos. Mucho terreno a muy buen precio.
Lote # 1  $95,000 (10,000 m2)
Lote # 2 $ 95,000 (10,239 m2)
Lote # 3  $95,000 (10,000 m2)
Comuníquese con Casa Solution para ver esta gran propiedad en venta en Boquete o para obtener más información.