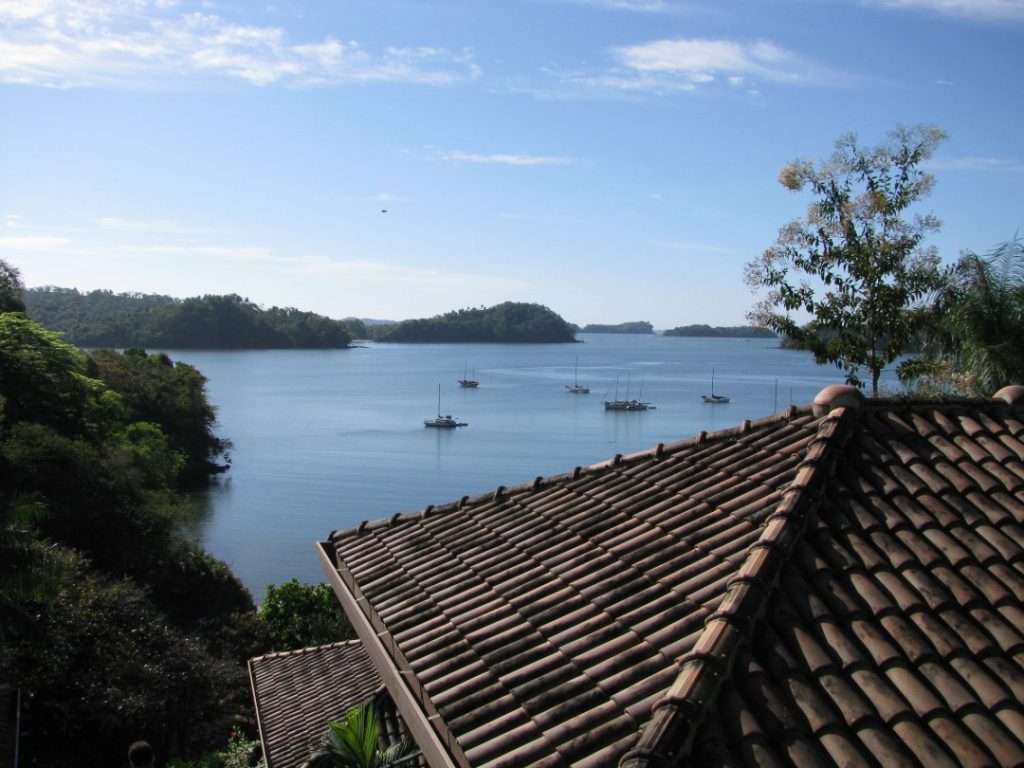 Great Price! Island Land for Sale with Beach and Bay Frontage on Boca Brava in the Boca Chica Area of Chiriquí Province in Panama
Lot Size
: 20,000 Sq.M
4.94 Acres
Location
: Boca Chica, Pacific Beaches Chiriqui, Panama
This nearly 5 Acres – 2 Hectares – of gorgeous island land can now be yours at a great price.
Boca Brava is a truly beautiful island just a few hundred meters off the coast in the acclaimed Boca Chica area of Panama.    The island is host to lovely homes and small Pacific ocean resort destinations.   It has some established infrastructure and yet has the feeling of being in a tropical paradise.  Howler monkeys and other wildlife roam the island.  The best sport fishing in the world is here as well as a small marina.   Though it has had some development, the natural setting provides a low-key, yet to be discovered ambiance.  It is a fabulous place.
If you've ever thought of living in a tropical island paradise with some breathing room or just having your own luscious island retreat, this could be the ideal land for you.
Amazingly the property for sale also has its own considerable beach frontage on one side of the island on Playa Coco and… frontage on the bay side of the island too!  You can enjoy the beach on one side and walk to the other side of your property where your boat awaits in the calm waters of the bay.
Access from the mainland is available from a barge that operates from Boca Chica.  It is a 5 minute ride.  There are also water taxis.
Until now, we haven't seen an accessible island property like this one at such an affordable price.
Please note that photos of this property are coming soon.  The photos on this page are of the Boca Chica Boca Brava island area near the property for sale.  For example, the beach photo shown on this page is of one of the nearby beaches on another local island.  However, the properties next to this one are also for sale.  Those properties are right next door so you can see what this property looks like by viewing the photos of at this following link:
Boca Chica Beachfront Land for Sale
More about the Area
Boca Chica Panama – Approximately 45 minutes from David, 1 hour and 20 minutes from Boquete on the Pan American highway and good roads
Boca Chica is the launching point for many Pacific Island excursions into the Gulf of Chiriqui.  The best known beaches around Boca Chica are at sea on small islands where it is typical to find yourself soaking in the rays on white sand, swimming waters of perfect bath-like temperatures and snorkeling all day among scores of tropical fish species without seeing another soul on your little spot of paradise.  The area is a favorite of sport fishermen and occasionally you will see a fishing boat trolling in the distance. The mainland at Boca Chica has some great boutique hotels like Seagull Cove Lodge and the large island Boca Brava just off the coast has noteworthy hotels as well such as Cala Mia.
Boca Chica is an easy and fantasy-like island day trip from Boquete.  Either sign up for a tour with transportation with one of Boquete's many tour companies or get directions for the approximately one and a half hour scenic drive to the dock at Boca Chica.  Once there, it is typically about $100 (may vary slightly depending on the season) to hire a man with a boat for 4-6 hours who will take you to one of the spectacular island beaches.  After you hop out and pop on shore, he will anchor just past the waves and wait until you call him in to return.  The beaches on the islands a bit out to sea are a 20 minute to ½ hour boat ride that is a wonderful part of the experience.   Some of the beaches have amazing coral reefs boasting an impressive assortment of tropical fish.  At times, you might spot sea turtles, dolphins, flying fish, eels and rays during the visit.  Tour companies also offer options to see the islands further out on more sophisticated vessels.  Take a snorkeling and fishing visit to the Secas islands and still make it back to Boquete by nightfall. If you are feeling more adventurous, journey to Coiba, the massive island, former penal colony and now a nature preserve.
Boca Chica is the subject of much development speculation. The attractiveness of the Boca Chica region as a whole, the proximity to Costa Rica and so many unspoiled islands rich in picture postcard scenery have prompted new hotels and some residential development.
Please contact Casa Solution if you would like to view this property or have questions about this Boca Brava Island Land for Sale at a Great Price in the Boca Chica Area of Chiriquí Province in Panama.