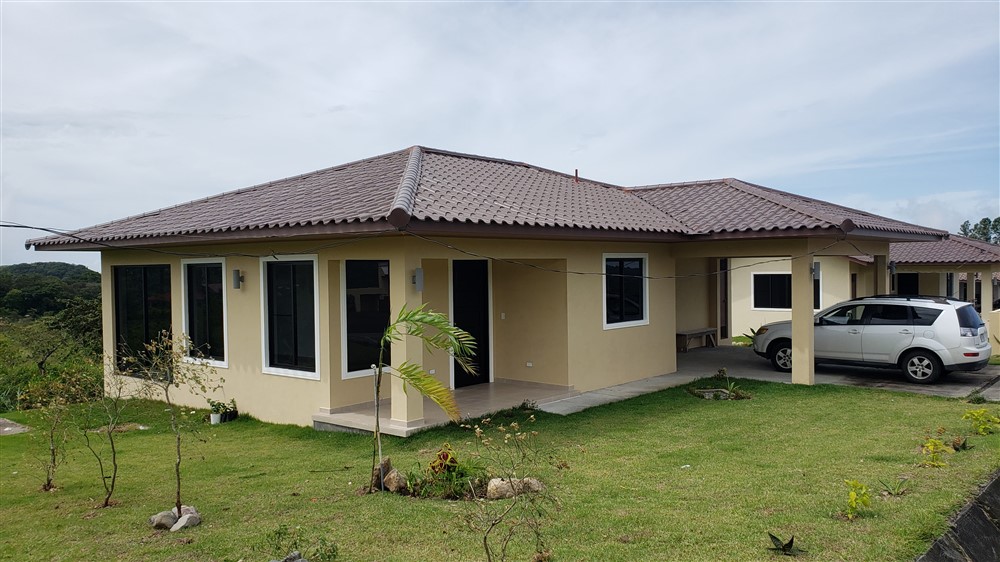 New Three Bedroom House for Sale in Alto Boquete, Boquete, Panama
House Size
: 1,883.00 Sq.Ft
174.94 Sq.M
Lot Size
: 750 Sq.M
0.19 Acres
Location
: Alto Boquete, Boquete, Panama
This new house for sale in Alto Boquete was designed and constructed by some of the most esteemed builder architects in the country.
It is built with high quality materials and great attention to detail.
Some of the features include:
Gypsum Board ceilings and pvc soffitts
Recessed LED lights in all rooms
Good quality faucets and showers.
One piece toilets and undermount sinks.
Undermounted Stainless steel sink in Kitchen and porcelain sink in Laundry Room
Imported ceramic on floor and bathroom walls.
High quality granite countertops in Kitchen.
Solid custom 8ft high wood doors.
Modern textured melamin cabinets in kitchen, bathrooms and closets
Anodized aluminum windows with ¼ inch glass.
The house comes with a 20 year tax exemption transferable to you as the new owner.
It is in a very convenient location close to the main four lane road that links Boquete to David and the rest of Chiriqui Province.
It is only about 10 minutes from the center of Boquete and about 20 minutes to David, Panama.
The house has views to Volcan Baru on one side and the Talamanca mountain range on the other.  You can even see all the way to the Pacific Ocean from here.
This neighborhood is all new homes of high quality and a consistent design.
It is one of two similar homes currently available in the same neighborhood. This one is three bedrooms.  The other is two bedrooms.
Please contact Casa Solution if you would like to view this property or have questions about this House for Sale in Alto Boquete, Boquete, Panama.