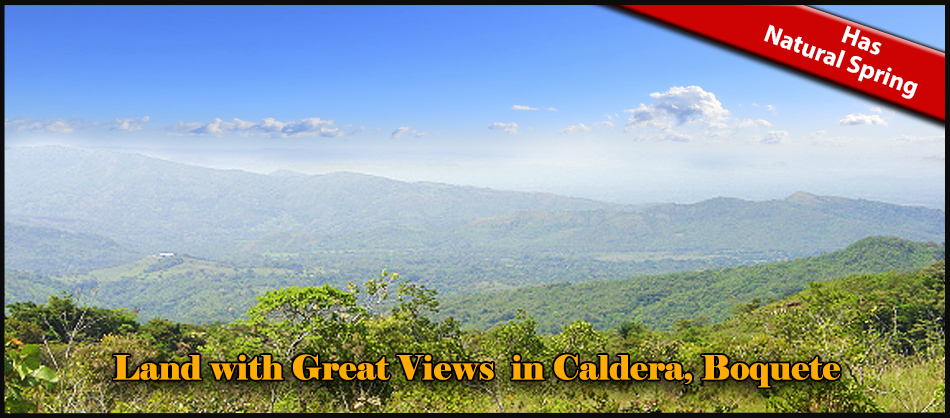 Land with Great Views for Sale in El Paso, Caldera, Boquete, Panama with Natural Spring
Lot Size
: 20,000 Sq.M
4.94 Acres
Location
: Caldera, Boquete, Panama
This is great view land for sale in Boquete, Panama. It is near the Lucero Residential Community and Golf Course.  The views extend all the way to the Pacific Ocean and several mountain ranges.
The land is just 15 minutes from downtown Boquete, Panama.
The lot is square shaped which has the advantage of privacy and more land around the likely building site.
The land is in a Panamanian corporation offering multiple ways to handle the transfer of ownership.
There are spectacular views almost 360 degrees.
This land is blessed with a mountain spring.
There is even a secondary access by way of another roadway that runs along the northwest boundary of the property.
This is an excellent  opportunity to secure an outstanding property at an affordable price.
Please contact Casa Solution for more information or to view this Land with Great Views for Sale in El Paso, Caldera, Boquete, Panama with Natural Spring.