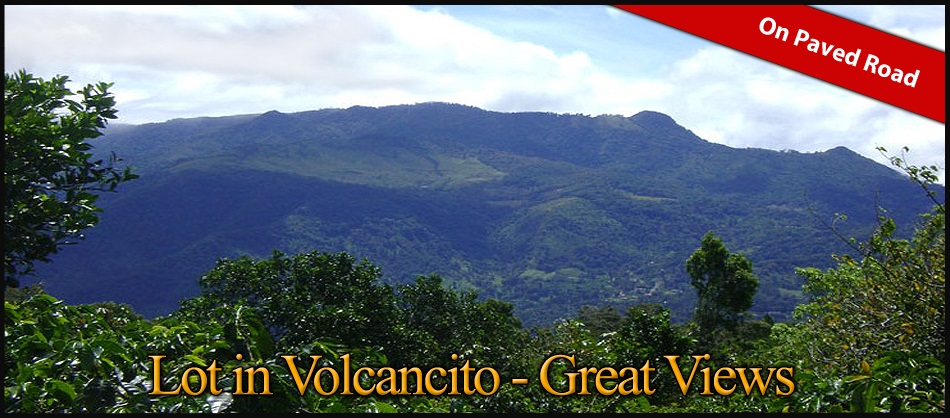 View Lot in Volcancito on Paved Road.
Lot Size
: 4,146 Sq.M
1.02 Acres
Location
: Volcancito, Boquete, Panama
Property Features
: Coffee plants, Mountain View, Volcan Baru View
A Very Special Feature
: Great Views at High Altitude
High in Volcancito, Boquete, near the top of the loop road and close to beautiful estate homes is this view lot right on the paved road. A special feature is that the lot enjoys a long road frontage and was carefully selected to enjoy unobstructed views due to a hillside in the rear of the property.
This one has the top of the hill and the beginning of the drop in terrain, but the rest of the hillside belongs to the property below. Enjoy a year-round cool climate at this location, with breathtaking views of Panama's highest peak, and the mountains of the continental divide about 12 minutes from downtown. Over an acre with the potential to divide.