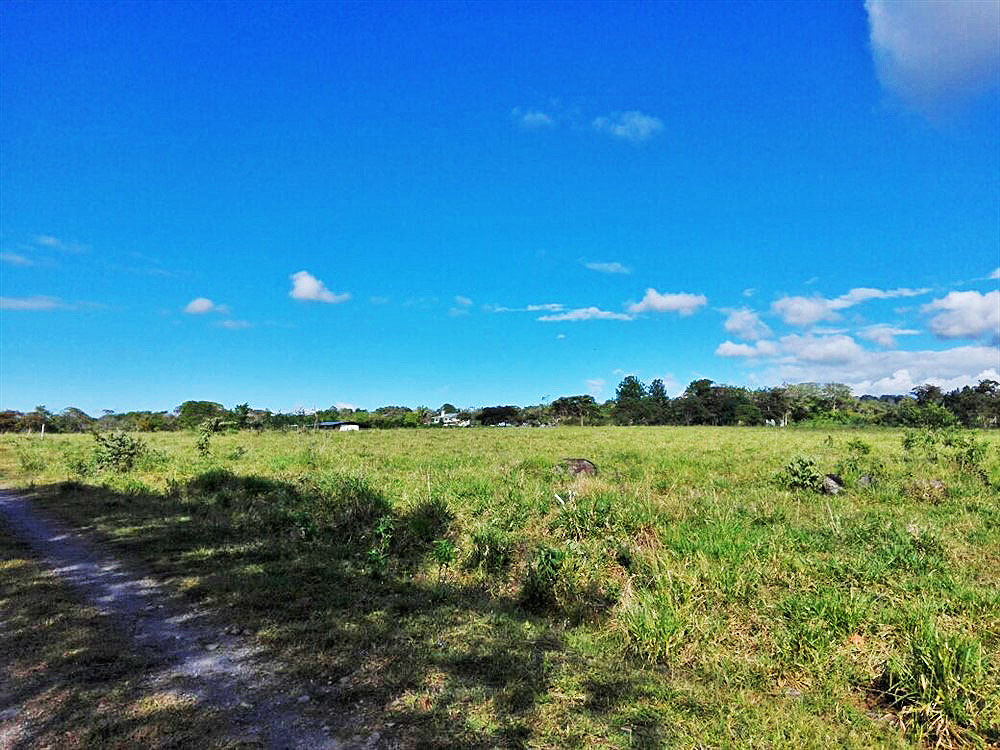 Potrerillos Panama Property with Two Creeks – Propiedad Con Dos Arroyos en Potrerillos Panamá
Lot Size
: 10,243 Sq.M
2.53 Acres
Location
: Potrerillos, Boquete, Panama
Live in the tranquility of the countryside with easy access to all services
Located in Potrerillos Abajo, 3 minutes from the town center on a paved road, at only 6 minutes from Dolega and 35 minutes from David or Boquete.
The paved road leads to just within a stone's throw of the properties and from there just 50 meters later on a gravel road you find the gate to the farm.
The lots are well marked.  There are creeks on two sides of the properties.
You may choose one of the two lots, or both of them if you fall in love with this property, perfect for a housing development or large home sites.
10,258.83 m2
10,243.35 m2
Both lots have a gentle North-South slope and a very gentle slope towards the creek. Drainage is good here.
The properties have electricity, water and C&W landlines available.
Listed under Boquete due to proximity.
************************
Propiedad con dos arroyos en Potrerillos Panamá
Situado en Potrerillos Abajo, a 3 minutos del centro de la ciudad, en una carretera asfaltada, a sólo 6 minutos de Dolega y 35 minutos de David o de Boquete.
La carretera asfaltada conduce cerca a la propiedad de allí a sólo 50 metros más adelante en un camino de grava a encontrar la puerta de la granja.
Los lotes están bien marcados. Hay arroyos en los dos lados de las propiedades.
Usted puede elegir uno de los dos lotes, o ambos si enamorarse de esta propiedad, ideal para una promoción de viviendas o grandes Residencias.
10,258.83 m2
10,243.35 m2
Ambos lotes tienen una suave pendiente Norte-Sur y una pendiente muy suave hacia el arroyo. El drenaje es bueno aquí.
Las propiedades tienen electricidad, agua y C & W teléfonos fijos disponibles.
Listado en Boquete debido a la proximidad.