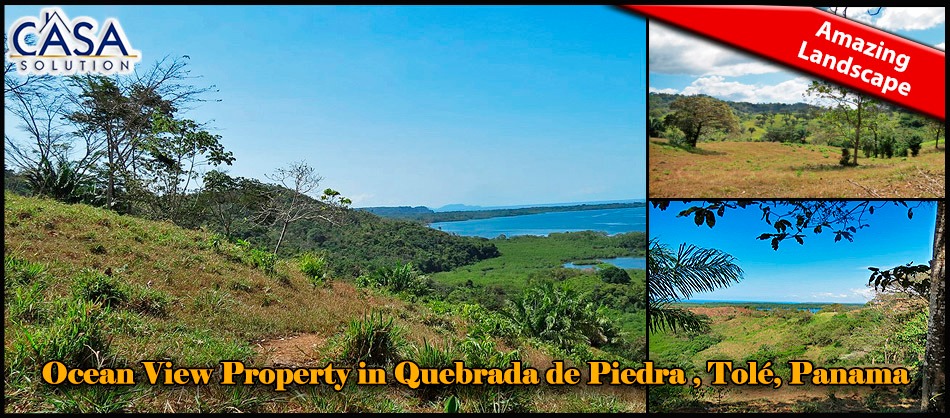 Ocean View Property for Sale in Quebrada de Piedra in Tolé, Panama with Well and Full Year Stream
Lot Size
: 14,010 Sq.M
3.46 Acres
Location
: Tole, Pacific Beaches Chiriqui, Panama
This beautiful lot for sale in Tolé Panama has so much going for it.   It is an ocean view lot which provides wonderful vistas of the Pacific Ocean.
The land boasts a full year stream and for water already has a producing well.
The mixed topography of flat areas with adjacent slopes lends itself to great unobstructed views.  The paved road is only about 100 meters from this lot and electricity is very nearby and easy to bring to the land.
And with over 14,000 square meters (3.46 acres), this property provides a spacious setting.
Quebrada de Piedra in Tolé, Panama is a pristine area near very popular beach area Las Lajas, Panama.
Please contact Casa Solution for more information or to visit this great Ocean View Property for Sale in Quebrada de Piedra in Tolé, Panama with Well and Full Year Stream.