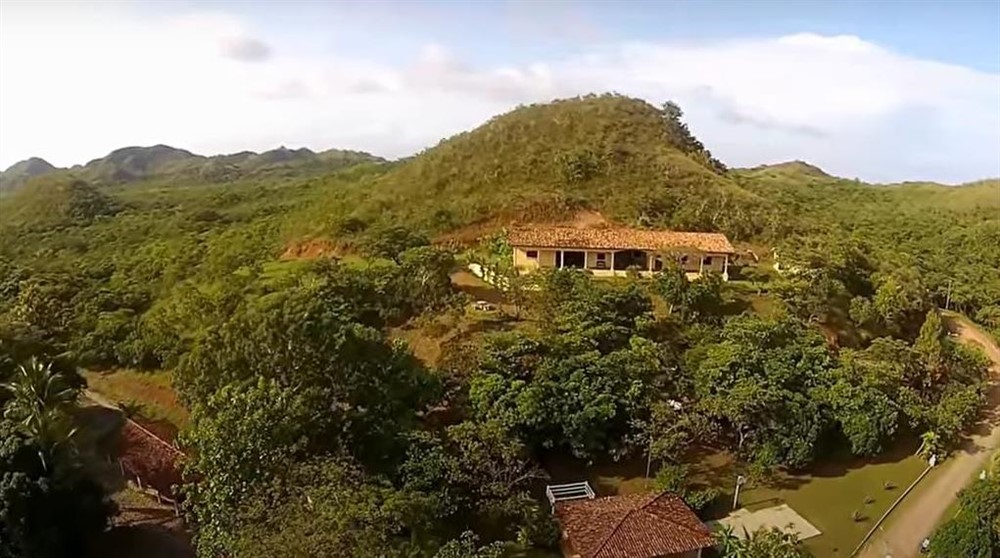 6 Bedroom Villa Montaña in Boca Chica, Panama
Location
: Boca Chica, Pacific Beaches Chiriqui, Panama
This property is located inside a gated community and a short distance from Playa Hermosa & Boca Chica, the local hot spot.
It sits inside the Valley of the Moon & offers distant views of the Pacific Ocean, Cordillera Central, Volcan Baru, & Chorcha Falls.
Amenities include a full kitchen & dining, large & spacious covered veranda with an expansive view of the surrounding area, a laundry facility, outside bathroom & shower, and lots of open space & green area.
Helicopter access is available.
The place is big. It sits perched on a hillside with great 180 degree views. It enjoys it's own private entry, driveway, and parking area.
Boca Chica, the local hot spot, is 12 kilometers away. There are a few bars & restaurants there, water taxis to offshore islands for hire, and a public marina.  There is also a small kiosk there for gasoline and basic necessities.
A larger mini-super is located in the village of Horconcitos, 15 kilometers away (It is closed from 12-3pm every day). There is an even larger mini-super located on the Pan American Highway at the Horconcitos turn-off and 2 full service gas stations located in San Lorenzo – approximately 20 kilometers away.
This property is also available with a variety of rental options shown below:
Option A: $1,650 for 6 bedrooms 7 beds & 6 baths
For this rental option, the tenant is granted subletting rights to a 2 bedroom 1 bath unit as well as a 1 bedroom 1 bath unit
Option B : $1,250 for 3 bedrooms 3 beds & 4 baths
Subletting not allowed
Option C :  $1,450 for 5 bedrooms 6 beds & 5 baths
Subletting not allowed
Security Deposit: $500; Cleaning Fee: $300
Also available for rent on the same property is this Casitas de Vaqueros.
Please contact Casa Solution if you would like to view this property or have questions about this House for Rent in Boca Chica Panama.