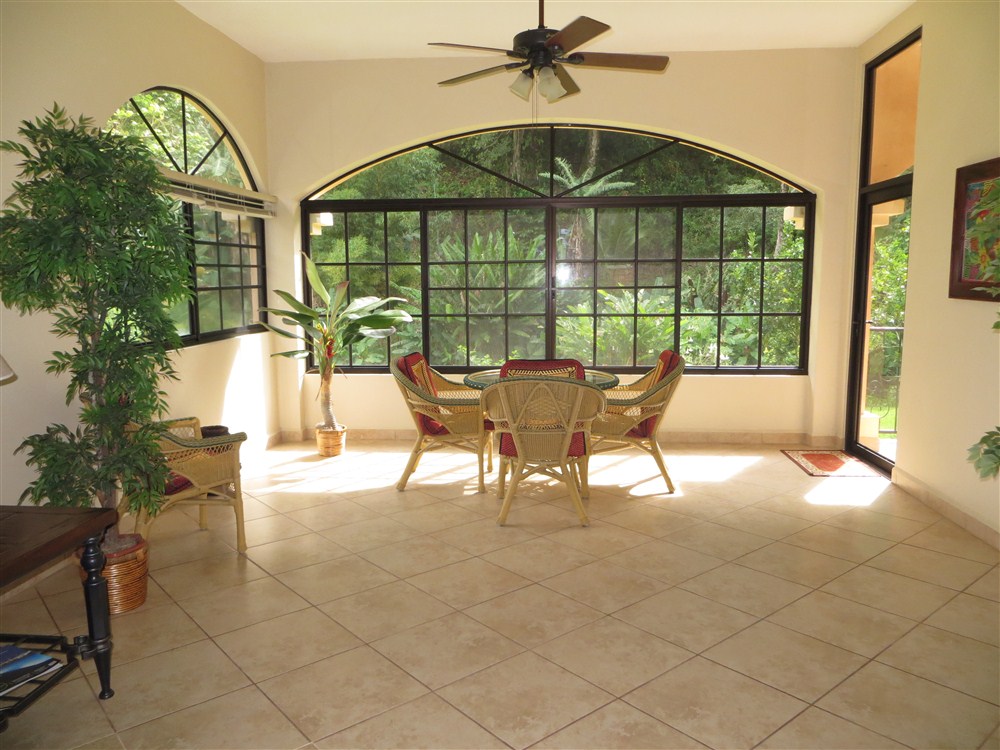 Valle Escondido Boca Rio Spacious Ground Floor Condo for Rent in Boquete – Furnished – Currently Leased
House Size
: 2,100.00 Sq.Ft
195.10 Sq.M
Location
: Downtown Boquete, Boquete, Panama
This condominium is now rented.   Please contact Casa Solution for future availability.
For currently available rentals, please visit …
Rentals – Long Term  or  Short Term / Vacation Rentals or please contact Casa Solution.
If you would like to inquire about when this property might come available again for rent or if you would like some other rental suggestions, we are pleased to be of service to you.  Please contact Casa Solution at info@casasolution.com, 720-1331 or 6611-6049.
Enjoy your easy lifestyle in the most amenity-rich gated community in Boquete.
This ground floor condominium has a lot of room and a lovely intimate setting from the terrace.
Open the enormous windows in the living room / dining area and you will hear the sweet sounds of the small river that flows through enchanting Valle Escondido.
Furnishings are included.  Some utilities included too!