Main Content
Price Reduction! – A Tropical Dream House! Incredible Ocean Views and an Infinity Pool at Playa Hermosa in Boca Chica, Panama – Turn-key Furnishings Included
Boca Chica, Beaches Chiriqui, Chiriqui
Huge Price Reduction and We Love this Property!
Escape from the "real world" and immerse yourself in this tropical oasis!  This is a dream come true: a luscious property just 2 minutes from the beach in Boca Chica, near Playa Hermosa. 
Upon entering the over an acre, you will be greeted by a beautiful garden of palm trees, bushes, and tropical flowers.  In front of you is the ocean and the lovely islands of Boca Chica, Panama.  In the center of this oasis and nestled within nature, you will find a well-planned and designed residence with very beautiful interiors.
The wonderful house, built in 2018, is located on a 4,580 square meter lot.  The magnificent infinity pool setting and the two large bedroom suites are some of the many great characteristics of the home. 
Airbnb/rental apartment integrated! The entry and layout of the home are thoughtfully designed so that the house could be utilized as a one or as two individual living spaces with the second suite having an additional smaller kitchen.  It was designed to easily accommodate an airbnb rental in that second suite.  It's like having the option to turn part of your home easily into a separate apartment as desired.  The apartment side has its own private terrace too.
With an open concept and high ceilings, this property provides you with spacious rooms with an ideal distribution for gathering, a modern kitchen with new appliances and an island that invites you to plan events and parties with friends and family. The blue and white theme cleverly calls forth the feeling of being near the ocean.
Picture window sliding glass doors make sure that you will have an incredible view of the ocean from your light and airy living room, kitchen and dining areas.  The rich kitchen cabinets are complemented by the matching furnishings.  Subtle, hanging pendant lights are a nice touch here.
The 2 main en-suite bedrooms have lots of space and high ceilings that offer the necessary comfort to rest, with magnificent views of sea and mountains from each of the rooms.  The whole place invites you to peacefully disconnect.
The third bedroom is currently used as an office and also connects to the multiple entrance guest bathroom.
This property has 2 lovely full bathrooms with showers and a half guest bathroom plus the very nice outdoor shower.
But without a doubt, the backyard is the most Wow! part of this property, full of personality and inspiration.  With a complete terrace with jacuzzi, barbecue, and plenty of space to relax, you can fully enjoy this beautiful tropical paradise.  And if you want to take a refreshing bath, the infinity pool will offer you the best views of the property.  With an external shower to facilitate access to the pool, this is the perfect opportunity to make this dream home your home for real.
The home has a front porch from where you can enjoy the natural green setting too.
For your security, this property has an alarm system. There is also an enclosed garage.
Don't wait any longer and live the dream of a lifetime by the sea!
The Location
Escape to the serene shores of Boca Chica, where palm trees sway and waters beckon.  This tropical paradise is the perfect place to unwind and recharge, with plenty of opportunities for relaxation and adventure.  Soak up the sun on the sand, or dive into the Gulf of Chiriquí National Marine Park and explore the diverse marine life.
As an added bonus, Boca Chica has a growing expat community, so you'll be able to make new friends and connections while enjoying the laid-back atmosphere of this charming town.
Whether you're seeking solitude or excitement, Boca Chica has something for everyone. Don't wait any longer to experience the magic of this heavenly destination.
Boca Chica Panama – Approximately 45 minutes from David, 1 hour and 20 minutes from Boquete on the Pan American highway and good roads
Boca Chica is the launching point for many Pacific Island excursions into the Gulf of Chiriqui.  The best known beaches around Boca Chica are at sea on small islands where it is typical to find yourself soaking in the rays on white sand, swimming waters of perfect bath-like temperatures and snorkeling all day among scores of tropical fish species; sometimes without seeing another soul on your little spot of paradise.  The mainland at Boca Chica has some great boutique hotels, the large island Boca Brava just off the coast has noteworthy hotels and exclusive hotels on other islands can be found in the area.
Boca Chica is an easy and fantasy-like island day trip from Boquete, David or Volcan.  Either sign up for a tour including transportation with one of many tour companies or get directions and drive to the dock at Boca Chica.  From Boquete, for example it's only about an hour and half to the dock on good roads.  Once there, you can hire a man with a boat for 4-6 hours who will take you to one of the spectacular island beaches.  After you hop out and pop on shore, he will anchor just past the waves and wait until you call him in to return.  The beaches on the islands a bit out to sea are a 20 minute to ½ hour boat ride that is a wonderful part of the experience.   Some of the beaches have amazing coral reefs boasting an impressive assortment of tropical fish.  At times, you might spot sea turtles, dolphins, flying fish, eels and rays during the visit.  Tour companies also offer options to see the islands further out on more sophisticated vessels.  Take a snorkeling and fishing visit to the Secas islands and still make it back to Boquete by nightfall.  If you are feeling more adventurous, journey to Coiba, the massive island, former penal colony and now a nature preserve.
Boca Chica is the subject of much development speculation.  The Panamanian government announced financial investments in tourism development here recently.  The attractiveness of the Boca Chica region as a whole, the proximity to Costa Rica and so many unspoiled islands rich in picture postcard scenery have prompted new hotels and some residential development.
Note: Boca Chica is used by many locally when referring to the entire area near Boca Chica including Playa Hermosa and Boca Brava island.
Please contact Casa Solution if you have any questions or would like to visit this Tropical Dream House! with Dreamy Ocean Views and a Infinity Pool Just 2 Minutes from Playa Hermosa in Boca Chica, Panama
For inquiries,
please contact casa solution, or
fill out the form below.
I'm interested in Price Reduction! – A Tropical Dream House! Incredible Ocean Views and an Infinity Pool at Playa Hermosa in Boca Chica, Panama – Turn-key Furnishings Included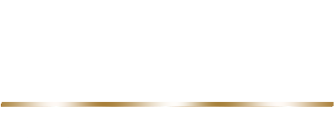 CONTACT US
Casa Solution is now Open. The staff are working full time and are available in the office, by phone and email.
Please call 011.507.720.1331 or email info(at)casasolution(dotted)com with any questions. We are happy to help.
The Casa Solution office hours are 8:30am – 5:30pm Monday through Saturday. The offices are closed on Sundays and Panamanian National Holidays.
For assistance, please visit us in Boquete, call, text, fill out the below form or email and we will be happy to be of service. We look forward to helping you.
Thank you for the opportunity to be of service.
GET TO KNOW US MORE
Questions? Contact Us
Please let us know of any questions or how we may be of service to you.