Main Content
Sold by Casa Solution! A Truly Exceptional Gem – Estate Sale – Condo with Stunning Stained Glass Tiffany Windows in Amenity-Rich Valle Escondido, Boquete, Panama – Price not negotiable
Valle Escondido, Downtown Boquete, Boquete, Chiriqui
This property is sold.
Casa Solution handles more property sales in the Boquete area than any other agency. We would appreciate the opportunity to be of service to you.  Please visit, call 011-507-720-1331 or email us today.
For more properties currently for sale that are similar to this one, please visit here: Beautiful Condos for Sale in Boquete $300,000. 
Located in the greatly desirable Valle Escondido, Bajo Boquete, Chiriqui, this magnificent condominium is a truly exceptional gem. As you approach the building, you will be greeted by breathtaking views of the lush and verdant valley, surrounded by majestic mountains, and a symphony of flowers and greenery.
Entering the condominium, you will find a warm, open living room, with its high ceilings, abundant natural light and direct access to the terrace. This is the perfect place to entertain guests or simply relax and enjoy the tranquil surroundings. 
The entire apartment is tastefully decorated with ceramic tile floors, solid wooden doors, and marble countertops in the kitchen and bathrooms, making it a true work of art.  The kitchen, with its wooden cabinets and double basin stainless steel sink, is the ideal place for cooking and entertaining. The terrace, with its breathtaking panoramic views of the valley, is the perfect place to sit back, relax and soak in the peace and tranquility of the surroundings.
The master bedroom is a masterpiece of design and comfort with an en suite bathroom and direct access to the terrace. The bathroom, complete with a double basin stainless steel sink, is the perfect place to pamper yourself, while the spacious shower is the ideal place to unwind and relax after a long day. 
The two additional bedrooms are equally as impressive, with ample closet space and a shared bathroom with a shower cabin. The bathroom is beautifully appointed with a wrought iron towel rack and large illuminated mirrors, adding to the overall elegance and sophistication of the condominium.
The entire unit is adorned with stunning stained glass "Tiffany" style slidable window covers, handmade in a studio in Panama City and featuring high-quality wooden frames made of cedar wood. The solid wooden doors and ceramic tile floors add an extra touch of sophistication, while ample closet space in all bedrooms provides ample storage for your belongings.
The building is equipped with an exterior video surveillance and recording system, for the safety and security of the residents. Additionally, the entire apartment's electrical system is protected by an anti-power surge unit, which will protect all your electrical household devices. This is a rare and much-appreciated feature, especially for those who value peace of mind and security.
Finally, the roof-covered assigned car parking area provides residents with a secure and convenient place to park their vehicles.
This magnificent condominium is not only a gem but an exceptional opportunity for anyone looking for comfort and serenity. With its spacious interiors, high-end finishes, breathtaking views, and prime location, this property is a true exceptional and should not be missed. 
Additional helpful information from the owner about this great condominium for sale in Valle Escondido:
1.) Master bedroom with en suite bathroom and direct access to terrace (7.67mt2/40.497ft.sq.)
2.) 2 bedrooms with shared bathroom with shower cabin
3.) Large iluminated mirrors in both bathrooms
4.) Stained glass "tiffany" style slideable window covers -  the "tiffany-style" stained glass window & door coverings were handmade in a studio in panamá city in 2017 -2018. The glassmaker's studio is called "deco vitrales". The high quality wooden frames are also custom made, of cedar wood.
5.) Double basin stainless steel kitchen sink with 8" depth
6.) Open living room with direct access to terrace
7.) Total floor space approximately 138m2 / 448.5sq.ft.
8.) Solid wooden doors in all rooms, ceramic tile floors
9.) Wrought iron towel rack in the shared bathroom
10.) Roof covered assigned car parking space included
11.) Marble countertops in kitchen and bathrooms
12.) Wooden cabinets in bathrooms and kitchen
13.) Ample closet space in all bedrooms
14.) Direct panoramic valley view, 3rd floor of building, continual gentle valley breezes.
15.) The building has an exterior video surveillance & recording system
16.) The entire apartment's electrical system is 100% protected by an anti-power surge unit which cost more than $1,000 to install but protects all electrical household devices (refrigerator, washer-dryer, computers, television, etc).
Description of Valle Escondido, Bajo Boquete, Province of Chiriqui, Republic of Panama, Central America.
17.) The year-round average air temperature in bajo boquete is 19° celsius/ 72° fahrenheit.  This locality is 1,100m/ 3,300ft. Above the current pacific ocean surface.
18.) Valle escondido is totally surrounded with thousands and thousands of perpetually green trees which produce, continually, vast quantities of oxygen (o2).
19.) Property owners may choose one of two activity options, at an additional monthly cost: 1.) 9 hole golf course, 2.) Fitness (weights room, sauna, steam room, heated swimming pool). The "quebrada grande country club" has a full-service spa and "beauty salon" with trained bilingual therapists.
20.) Valle Escondido property owners are obliged to spend at least us$600.00 (six hundred us dollars) per calendar year in support of the valle escondido "in-house" restaurant, "sabores escondido", which is conveniently located at the valle escondido "village center".  Many "organic" foods are integrated in the menu offerings.
21.) Valle escondido offers a golf "driving" practice area, and outdoor mini-golf course.
22.) The "village center" convenience store also rents electric golf carts.
23.) Valle escondido has on-site tennis courts.
24.) The "village center" has a socially valuable "cantina" (bar) with an outdoor terrace, which offers tap beer, wines, cocktails and snacks at "happy hour".
25.) Valle escondido has an on-site high quality hotel with outdoor swimming pool.
26.) Valle escondido has paved walking paths for fitness/ relaxation walks
27.) Valle escondido is pet dog and cat "friendly".
28.) Valle escondido has an on-site high security storage vault rental building with individual lockable variably-sized valuables safe storage compartments.
29.) Valle escondido has an electric motorcar charging post.
30.) Valle escondido has on-site cell telephone repeater towers for excellent signal.
31.) High speed internet and cable tv are available from an outside provider (tigo/cable onda) at additional monthly cost.
32.) All internal roads and footpaths are fully-paved.
33.) A large grounds maintenance staff insure a clean and orderly campus.
34.) Staffed 24/7/ 365 front gate guardhouse.
35.) Valle Escondido is conveniently located 1/4mile / 1/2 km from the bajo boquete town center which offers all urban infrastructure.
36.) The 45 mile / 60 km 4 lane concrete highway from boquete to david, chiriqui, leading onwards to the "Malek" international airport (david), is of excellent quality.
37.) Valle escondido allows helicopters to land internally, for that convenient flight to/from tocumen international airport (pty) or panama city, gelabert (albrook) airport.
About Valle Escondido
Valle Escondido is the luxurious residential development credited as a major factor in starting the wave of expats coming to Panama for a better lifestyle. When AARP first announced that Boquete, Panama was one of the best places in the world to retire and the International Living organization declared that Boquete was the number 1 recommended retirement destination for expats, Valle Escondido was in the initial stages of construction and offered a prime lifestyle opportunity.
Valle Escondido boasts a gorgeous mountain valley close to a sweet and friendly town center in a secure, amenity-rich setting.
Enjoy golf, tennis, a work-out in a quality gym, a swim in one of Valle's indoor or outdoor pools, or a spa treatment right there at the development.
Amenities include a nine-hole executive golf course, pro-shop, hotel, state of the art fitness center, amphitheater, indoor heated swimming/lap pool, outdoor solar heated swimming/wade pools at the hotel, locker/shower rooms with Turkish steam bath, Swedish sauna and Jacuzzi, lounge and bar with game room including billiards and card tables, wedding chapel event room for parties and meetings, miniature golf, racquetball court and tennis court.
Please contact Casa Solution if you have any questions or would like to visit this Three-Bedroom Condominium for Sale in Amenity-Rich Valle Escondido, Boquete, Panama.
For inquiries,
please contact casa solution, or
fill out the form below.
I'm interested in Sold by Casa Solution! A Truly Exceptional Gem – Estate Sale – Condo with Stunning Stained Glass Tiffany Windows in Amenity-Rich Valle Escondido, Boquete, Panama – Price not negotiable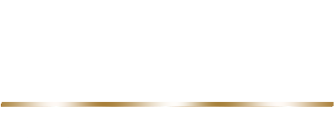 CONTACT US
Casa Solution is now Open. The staff are working full time and are available in the office, by phone and email.
Please call 011.507.720.1331 or email info(at)casasolution(dotted)com with any questions. We are happy to help.
The Casa Solution office hours are 8:30am – 5:30pm Monday through Saturday. The offices are closed on Sundays and Panamanian National Holidays.
For assistance, please visit us in Boquete, call, text, fill out the below form or email and we will be happy to be of service. We look forward to helping you.
Thank you for the opportunity to be of service.
GET TO KNOW US MORE
Questions? Contact Us
Please let us know of any questions or how we may be of service to you.