Main Content
Chiriqui Island Large Lot Property for Sale in Boca Brava, Panama
Boca Chica, Beaches Chiriqui, Chiriqui
This island lot is in a pristine island-rich gulf gaining international attention. Across from the prime launch point in Boca Chica just a few hundred meters across the water is Boca Brava island. Water taxis ferry residents and tourists to Boca Brava which already has homes, hotels, and roads. It is a wonderful island and likely to become the most developed island in the area. The property reaches from the Pacific facing sandy beachfront through tropical forests to the other side which faces the mainland - on this side is the most popular yacht access points and developing marina in the entire province. This property is offered in five separate lots - you can choose your lot, or purchase the entire parcel. Each lot is approximately 2 hectares (5 acres) and has full title - not rights of possession property. The lots have been cleared of the undergrowth, but mature trees remain. The island has electricity to it and well water is readily available. There are no immediate neighbors. Panama's position near the equator means this island is located outside of any hurricane zone. No hurricanes.
There are five separately titled lots for sale at this property:
| | | |
| --- | --- | --- |
| 1 | 26,134.64 sq. m.   (6.5 acres,2.61 has) | US$ 496,500 |
| 2 | 19,403.75 sq. m.   (4.8 acres, 1.94 has) | US$ 368,500 |
| 3 | 20,679.99 sq. m.    (5.1 acres, 2.06 has) | US$ 392,900 |
| 4 | 21,354.13 sq. m.   (5.3 acres, 2.13 has) | US$ 405,700 |
| 5 | 19,761.43 sq. m.  (7.05 acres, 2.85 has) | US$ 553,300 |
or buy the whole thing: Chiriqui Island Large Property for Sale Boca Brava - Titled 5 acres in 5 Separate and Adjacent Lots - Price  for All Five
When looking at the island, a narrow area of land can be seen and this is where the lots are located. All lots extend across the island with beautiful oceanfront at the front of the property and the estuary offering deep water anchorage at the back.
Each lot offers:
Full title and recorded documentation.
Approximately 40m of ocean beachfront.
Rises to a small ridge and then declines again to the estuary, with a gentle slope.
Has great views of the ocean to the south (front of the property) and towards the mountains of Chiriqui Highlands (Boquete) to the north.
Has been cleared of the undergrowth, but mature trees still remain.
Well water is readily available and it is expected that the lots will soon be connected to the electricity that is already available on the island.
There is a definite interest in this area, with quite a few different nationalities buying small pieces of land. The region offers a very laid back lifestyle, with a wonderful climate and beautiful surroundings. This area has a temperate and predictable climate with gentle ocean breezes and northerly winds blowing of the central cordillera on the mainland. The island is located outside of hurricane activity that can plague the Caribbean and other parts of Central America.
About Isla Boca Brava and Surrounding Area
The area surrounding Isla Boca Brava and the village of Boca Chica is quickly becoming a popular destination within Panama. Tourism activity is increasing very rapidly as more and more infrastructure is put in place. New restaurants, small hotels, fishing lodges and other facilities have recently opened in the area.
The island is located at the edge of the Chiriqui National Marine Park, which protects an area of over 14,000 hectares including two dozen islands and their surrounding waters. Boca Brava is 14 kilometers (8.7 miles) long and 6 kilometers (3.7 miles) wide with abundant wildlife such as monkeys and hundreds of different bird species.
From Isla Boca Brava you can explore this incredible area and enjoy:
Game Fishing
Boating
Snorkeling
Diving
Kayaking
Camping on Deserted Islands
For game fishermen, nearby Hannibal Bank is recognized as one of the world's best places to catch Black Marlin and Yellow fin Tuna. Blue Marlin, Pacific Sailfish and Dorado are also caught with regularity.
Isla Boca Brava is also a great jumping off point for divers heading to Coiba Island and other superb dive sites in the area. The Coiba National Park is made up of a series of uninhabited islands, with the most extensive coralline reefs to be found along the Pacific coast of Central America. The islands themselves are spectacular, covered with a heavy virgin forest and boasting incredible wildlife such as; turtles, lizards and 147 species of birds including Scarlet macaws. Visitors can also see howler monkeys, leatherback and hawksbill turtles and tiger-herons.
Existing Hotels and Resorts in the Area:
Cala Mia Boutique Hotel
Gone Fishing
Seagull Cove Lodge
Panama Big Game Fishing Lodge
Pacific Bay Resort
Tucan Lodge
Incredible Real Estate Opportunity
Summary of the Property
Five beachfront lots, each approximately 2.0Ha (20,000 sq. meters / 5.0 acres).
Located on the Pacific island of Boca Brava in the Chiriqui province of Panama.
The island can be reached by a 5 minute boat trip across the estuary from the town of Boca Chica, a small fishing village on the mainland. Water taxis operate frequently there taking tourists/guests and locals to and from the island.
The estuary is a sheltered and deep water channel suitable for boat mooring.
Boca Chica is approximately 1 hour from David, Panama´s second largest city, and approximately 6 1/2 hours from Panama City by car. Boca Chica can be reached by either flying from Panama City to David and then driving to Boca Chica or by driving directly from Panama City.
Individual Lots of this property also available: Boca Brava Chiriqui titled island beach lots for sale
Access to Isla Boca Brava
The property is readily accessible by water. If coming by water, it is a 45 to 60 minute ride from Port Pedregal in David.
Access is via Horconcitos, 40 km east of David on the Pan-American highway, and then another 16 km on a secondary road to Boca Chica (accessible all year around), it is then 10 minutes by boat from Boca Chica to the property.
The town of Boca Chica is a fishing and agricultural center with about 300 inhabitants and offers facilities such as: gas station, 2 small grocery stores, school, health center, public port and 2 bar/restaurants.
Construction does require some coordination but as is evidenced by the number of properties already developed in the area, such as cabins, big game fishing lodges, eco resorts and private houses, it is certainly a viable proposition. It is our intention to construct a residence on an adjoining lot.
For inquiries,
please contact casa solution, or
fill out the form below.
I'm interested in Chiriqui Island Large Lot Property for Sale in Boca Brava, Panama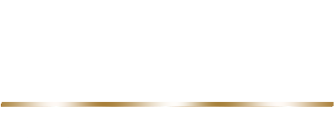 CONTACT US
Casa Solution is now Open. The staff are working full time and are available in the office, by phone and email.
Please call 011.507.720.1331 or email info(at)casasolution(dotted)com with any questions. We are happy to help.
The Casa Solution office hours are 8:30am – 5:30pm Monday through Saturday. The offices are closed on Sundays and Panamanian National Holidays.
For assistance, please visit us in Boquete, call, text, fill out the below form or email and we will be happy to be of service. We look forward to helping you.
Thank you for the opportunity to be of service.
GET TO KNOW US MORE
Questions? Contact Us
Please let us know of any questions or how we may be of service to you.