Main Content
Sold by Casa Solution – Elevated Grand View House for Sale in Boquete, Panama. – Furnished. – Casa en Venta con Gran Vista en Boquete, Panamá.
Alto Boquete, Boquete
This property is sold.  Casa Solution handles more property sales in the Boquete area than all other agencies combined.  We would appreciate the opportunity to be of service to you.  Please visit, call 011-507-720-1331 or email us today.
For more properties currently for sale that are similar to this one meaning houses for sale up to $250,000 in Boquete, Panama, please visit here.
Wake up to one of the best views of Volcan Baru every morning.  Have your coffee out on the 300+ sq.ft almond wood deck.  Occasionally, hear and see the small, wild flock of green parrots fly out of the nearby gorge in the morning and watch them fly back in the late afternoon to roost.
At night, enjoy star gazing from one horizon to the other without light invasion from the spacious deck.   A 3 1/2' high railing surrounds all decks.  If hiking is your thing, take the trail in front of the house that leads down a 300'  gorge to the river.
The master bedroom faces the Pacific ocean and on a clear day one can see it's water and islands in the far distance.
Picture an octagon style beach house located in the country on approximately a 1/2 acre of land just 15 minutes south of town.
The house is raised approximately 9 feet off the ground to capture the magnificent views with ample room underneath to park your cars. Also, for all your do-it your-selfers, there is an built-in enclosed 135 sq.ft. shop/storage area.  Wired for 110v and 220v.
When you first open the front door...you will experience the 'WOW' factor as you see the ceilings are elevated to approximately 13 1/2 feet to the pinnacle of the house.  The multi-color walls will 'pop' out' enhancing your visual experience.
The interior of this 2 bedroom/two full bath is very spacious incorporating local milled woods.
The vaulted ceiling in the living room and kitchen are made out of cedro (cedar) which gives this house that very warm feeling.
The bar countertop, that separates the kitchen from the living room, was cut and milled out of a local wood known as blackberry.  From this large crossed sliced of timber, the owner made a matching trestle dining table with matching bench seats.
There are three custom sliding doors...two of which face Volcan Baru and above those two doors, the ceiling is elevated, to also capture additional sky light.  The other sliding door is in the master bedroom and leads directly out to it's own 7' x 11' almond wood deck.  Sun blocking curtains are used with the sliding glass doors.
The kitchen is open to the living room as you will have that great outdoor view as well.  It is fully furnished with a double sink, a 4 burner propane stove, fridge and a dishwasher (not always available in houses in Panama).
Flushed mounted LED lights are found throughout the house in the vaulted ceilings.
The master bedroom is very well lighted and faces the south. It has a two tier alcove for display purposes with recessed lighting.  There is a walk-in closet as well.
The floor throughout the house has 17" cream colored ceramic tiles.
The master bath has two sinks, a bathtub with a rain shower and an enclosed toilet room for privacy.
The guest bathroom has a very spacious walk in shower.
The utility room has an over/under washer dryer with a deep water basin within reach.
There is a back door off the utility room that leads around to the water closet where the on-demand water heater is mounted.  There is easy access to all the hot and cold water lines there as well with individual shutoff valves.
PEX plumbing was used throughout the house. (High weather resistant, flexible tubing that is easy to work with).  This lends itself easily for any add-on ideas that might require additional plumbing for any future expansion plans.  All electrical and plumbing lines run under the house and are easily accessible with a 6' step ladder.
The owner has installed a large 450 gallon water tank enclosed in a separate section under the house to ensure a constant water supply that utilizes a pressure tank.
There is a 100 lb. propane tank secured in a fenced enclosure under the house.  This is used for the stove, dryer and hot water.  Currently, a full refill lasts about one year and costs approximately $80.
The electricity bills average less than $15/month as no heater or air conditioner is used. Ample breezes are common year around as the gorge is near.
The support columns for the house are built on a earthquake proof foundation hidden in  the ground.
Motion sensor solar lights can be found on the large deck and underneath the house.
The house was built and designed by an American builder working with a Panamanian architect.
Currently, the new owners can enjoy NO property taxes for the next 15 years thanks to the Panamanian incentive to build in Panama.
The house is located approximately 1/4 mile from the main highway that goes between Boquete and David.  It is approximately 6 miles south of Boquete.  The road from the highway is a bit rough and accessible with an SUV.
The dirt road acts as a deterrent for any possible criminal mischief.  It is well worth the short drive.
---
Casa en Venta con Gran Vista en Boquete, Panamá
Desde el dormitorio principal en un día despejado se puede ver el océano Pacífico e islas a lo lejos, la sala de estar y la cocina están hechos de cedro que le da a esta casa esa sensación de calidez.
La encimera de la barra, que separa la cocina de la sala de estar, fue hecha con una madera local de calidad.
For inquiries,
please contact casa solution, or
fill out the form below.
I'm interested in Sold by Casa Solution – Elevated Grand View House for Sale in Boquete, Panama. – Furnished. – Casa en Venta con Gran Vista en Boquete, Panamá.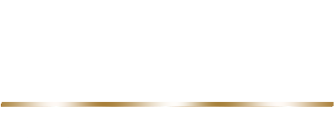 CONTACT US
Casa Solution is now Open. The staff are working full time and are available in the office, by phone and email.
Please call 011.507.720.1331 or email info(at)casasolution(dotted)com with any questions. We are happy to help.
The Casa Solution office hours are 8:30am – 5:30pm Monday through Saturday. The offices are closed on Sundays and Panamanian National Holidays.
For assistance, please visit us in Boquete, call, text, fill out the below form or email and we will be happy to be of service. We look forward to helping you.
Thank you for the opportunity to be of service.
GET TO KNOW US MORE
Questions? Contact Us
Please let us know of any questions or how we may be of service to you.