Main Content
Enormous Estate with Superior Residence or Hotel on 50 Hectares with Landing Strip, Boating Facilities, Bamboo Farm & Estuary Access in Chiriqui Province, Panama
Chorcha, Boca Chica, Beaches Chiriqui, Chiriqui
This enormous estate offers a superior residence with a sprawling farm and estuary property in the most beautiful province of all Panama.
The entire Finca (estate or farm), is approximately 50 Hectares (5,381,955ft²) encompassing four titled contiguous properties with frontage on the deep water estuary around (3/4 mile), with a floating boat dock, a concrete boat launching ramp, solar lighting and gated entry, opening onto our 1,600 foot long STOL aircraft landing strip (dirt and grass).
There are currently 5 completed boat hangars and a plan to build 22 more. An environmental approval exists.
Six well water sources exist, 2 drilled and four hand dug, all covered with security houses and three electrified.
Growing on the finca is over 20 hectares of commercial bamboo from Dendrocalamus Asper to Guadua to several rare species near the main house. A 2000 meter bamboo treatment building is located below near the bamboo.
The main house is a mansion, considered one of the finest homes in the state of Chiriqui visited by the Governor, federal ministers in Government, Police Generals, and people of Business, Doctors and professionals.
It is built to hotel specifications and also fully fire alarms, extinguishers, signage, emergency lighting etc. for rental purposes. Rental income is between $700 to $1,000 per night. The roof is built of our treated bamboo with roof sheathing in Plycem (5/8") and Class A roofing paper, and a metal roof in Indonesian Modern Style. Italian
Cabinetry used throughout is modern style Scavolini with European and USA highest end appliances. AC is SEER 31 in all rooms.
It also has a large office, bocci ball court, solar night lighting, and state of the art water treatment and ozonator.
There is a full sized infinity swimming pool.
There is lots of parking both under cover and outdoor.
Security cameras are installed on all exterior sides.
The main house and garage are surrounded 360 degrees by 8 foot tall cyclone fencing.  The garage has space for four vehicles under cover.
The "Club House" has 360 degree views.
There is a custom built, electrified, and lighted main gate with two keypads and remotes (Italian motor).
The Marina finca of 7.5 hectares borders the marine estuary.  It has security fencing and solar lighting along with the five boat hangers, floating dock and completed environmental study for marina, gas and diesel, hangers, repair building and more.  It also has five cleared areas accessible fronting on the estuary.
The Bamboo fincas of 25 hectares and 4 hectares have thousands of culms of mature harvestable bamboo.
The 50 hectares consists of 4 separately titled fincas:
10 hectares where the main house and garage are located at the entry Titled
25 hectares below parcel 1 where bamboo bodega is located Titled
5.48 hectares below parcel two and fronting on the estuary (lots of manglar)  Titled
7 hectares across the servi-dumbre alongside parcel 3. The marina development  Titled
Please contact Casa Solution if you would like to view this property or have questions about this Enormous Estate with Superior Residence in Chiriqui Province, Panama.
---
Enorme Finca con Residencia Superior u Hotel en 50 hectáreas con Pista de Aterrizaje, Instalaciones para Navegar, Granja de Bambú y Acceso al Estuario en la Provincia de Chiriquí, Panamá
Esta enorme finca ofrece una residencia superior con una extensa finca y un estuario en la provincia más hermosa de Panamá.
Toda la Finca (finca o granja), tiene aproximadamente 50 hectáreas (5,381,955 pies ²) que abarcan cuatro propiedades contiguas tituladas con fachada en el estuario de aguas profundas alrededor (3/4 de milla), con un muelle flotante, una rampa de lanzamiento de botes de concreto, solar iluminación y entrada cerrada, que se abre a nuestra pista de aterrizaje de aviones STOL de 1,600 pies de largo (tierra y césped).
Actualmente hay 5 hangares para botes terminados y un plan para construir 22 más.  Existe una aprobación ambiental.
Existen seis fuentes de agua de pozo, 2 perforadas y cuatro excavadas a mano, todas cubiertas con casas de seguridad y tres electrificadas.
En la finca crecen más de 20 hectáreas de bambú comercial desde Dendrocalamus Asper hasta Guadua y varias especies raras cerca de la casa principal.  Un edificio de tratamiento de bambú de 2000 metros se encuentra debajo, cerca del bambú.
La casa principal es una casona, considerada una de las mejores casas del estado de Chiriquí visitada por el Gobernador, ministros federales de Gobierno, Generales de Policía, y empresarios, médicos y profesionales.
Está construido según las especificaciones del hotel y también con alarmas contra incendios, extintores, señalización, iluminación de emergencia, etc. para fines de alquiler.  Los ingresos por alquiler oscilan entre $ 700 y $ 1,000 por noche.  El techo está construido con nuestro bambú tratado con revestimiento de techo en Plycem (5/8 ″) y papel para techos Clase A, y un techo de metal en estilo moderno indonesio italiano.
Los gabinetes utilizados en todas partes son Scavolini de estilo moderno con electrodomésticos europeos y estadounidenses de la más alta calidad.  El aire acondicionado es SEER 31 en todas las habitaciones.
También cuenta con una amplia oficina, cancha de bocci, iluminación nocturna solar y tratamiento de agua y ozonizador de última generación.
Hay una piscina infinita de tamaño completo.
Hay mucho estacionamiento tanto cubierto como al aire libre.
Las cámaras de seguridad están instaladas en todos los lados exteriores.
La casa principal y el garaje están rodeados de 360 ​​grados por cercas ciclónicas de 8 pies de altura. El garaje tiene espacio para cuatro vehículos bajo techo.
La "Casa Club" tiene vistas de 360 ​​grados.
Hay una puerta principal iluminada, electrificada y construida a medida con dos teclados y controles remotos (motor italiano).
La finca Marina de 7,5 hectáreas bordea la ría marina. Cuenta con cerca de seguridad e iluminación solar junto con los cinco colgadores para botes, muelle flotante y estudio ambiental completo para marina, gas y diesel, colgadores, edificio de reparación y más.  También cuenta con cinco áreas despejadas accesibles frente a la ría.
Las fincas de bambú de 25 hectáreas y 4 hectáreas tienen miles de tallos de bambú maduro cosechable.
Las 50 hectáreas constan de 4 fincas tituladas por separado:
10 hectáreas donde se encuentran la casa principal y el garaje en la entrada Titulada
25 hectáreas debajo de la parcela 1 donde se encuentra la bodega de bambú Titulado
5.48 hectáreas debajo de la parcela dos y frente al estuario (lotes de manglar) Titulado
7 hectáreas a lo largo de la servidumbre junto a la parcela 3. El desarrollo de la marina Titulado
Por favor comuníquese con Casa Solution si desea visitar esta propiedad o si tiene preguntas acerca de esta Enorme Finca con Residencia Superior en la Provincia de Chiriquí, Panamá.
For inquiries,
please contact casa solution, or
fill out the form below.
I'm interested in Enormous Estate with Superior Residence or Hotel on 50 Hectares with Landing Strip, Boating Facilities, Bamboo Farm & Estuary Access in Chiriqui Province, Panama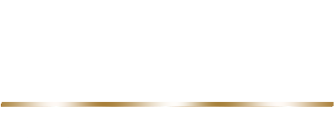 CONTACT US
Casa Solution is now Open. The staff are working full time and are available in the office, by phone and email.
Please call 011.507.720.1331 or email info(at)casasolution(dotted)com with any questions. We are happy to help.
The Casa Solution office hours are 8:30am – 5:30pm Monday through Saturday. The offices are closed on Sundays and Panamanian National Holidays.
For assistance, please visit us in Boquete, call, text, fill out the below form or email and we will be happy to be of service. We look forward to helping you.
Thank you for the opportunity to be of service.
GET TO KNOW US MORE
Questions? Contact Us
Please let us know of any questions or how we may be of service to you.