Main Content
Extremely Prime Casco Viejo, Panama Hotel for Sale – Leaseback Opportunity with Excellent Cashflow, 2 Blocks from Presidential Palace
Casco Viejo, Panama City, Panama
Casco Viejo, aka Casco Antiguo, is the old colonial quarter of Panama City.  With the Presidential Palace here,  incredible cultural richness, being so close to Cinta Costera and being right on the ocean, Casco Viejo has become one of the most exciting development areas in the country.
The Casco Viejo area of Panama city was largely abandoned after World War II, but has recently been experiencing a reclamation of its cultural, architectural, and social significance.  The "Old City" is being restored through public funding and private investment and was recently inscribed as a UNESCO World Heritage Site.  Public and private investment is helping to preserve and rehabilitate its historic buildings, encouraging the creation of housing and cultivating development of destination restaurants, shops, nightlife, and hotels.   This hotel opportunity is located in the heart of Casco Viejo, 2 blocks from the Presidential Palace, 5 minutes from Downtown, and 25 minutes from Panama's main international Tocumen airport.  It also has a valuable location near the entrance of Casco Antiguo, providing one of the highest levels of vehicle and foot traffic in all of Casco and affording easy access in and out from the beautiful Cinta Costera (seafront boulevard) that connects to downtown and the east side of the city.
The hotel building is a historic, former apartment building that was gut renovated in 2010 into a 9-unit Boutique Art Hotel with a ground-floor restaurant, bar, and rooftop bar—two of the most popular food and beverage businesses in all of Panama.  The building underwent a second full cosmetic renovation in November 2019 which upgraded its AC, water heater system and kitchen equipment.
Floor Plan
Level 000. Ground Floor. Restaurant, Lobby bar, Hotel reception, Kitchen, and bathrooms. 4.408 Sq Ft
Level 100. First Floor. Hotel rooms and conference room. 3.790 Sq Ft
Level 200. Second Floor. Hotel room and admin office. 3.790 Sq Ft
Level 400. Third Floor. Roofbar Terrace, A/C machinery, storage area and bathrooms. 2.893 Sq Ft
Total Sq Ft. 14.881. Sq Ft.
Concept 
The developer envisioned an opportunity to create a unique hospitality concept that did not exist in Panama City; Casco Viejo's first rooftop venue, a place to enjoy great Panamanian fusion tapas, nine artistically conceptualized hotel rooms and regular varied artistic programming and entertainment. The hotel was designed to welcome locals and tourists to mingle to meet, share, work, party, and stay.  On the first day that the hotel opened in early 2012, customers saw it and contacted their friends and the venue was full. (Apart from Covid,) it has remained consistently full to this day and has been profitable every year, generating strong cash flow. The hotel has won eight design and hospitality awards and has been featured in many publications throughout the world. The team is always working hard to keep the hotel fresh and interesting to keep customers coming back. The mix of creative programming, consistent high level of friendly service, fun casual environment, and pricing that is accessible to a wide range of customers, has made the hotel what many refer to as "An Institution." The combination of its longevity, fame and talented management team assure that the hotel will continue to operate profitably into the distant future.
Kitchen
The restaurant seats 70 people on the ground floor with flexibility for small and large groups. Nearly every inch of wall space is decorated by beautiful murals and a vertical interior green wall with 900 plants. The Lobby Bar and hotel reception were carefully planned to optimize space and efficiency. The restaurant is consistently ranked in the top 20 list in Panama.
Hotel
On the 2nd and 3rd floors, the hotel offers artistically designed rooms each designed and named after a local artist. The size of each room varies from 230 to 518 Sq Ft. and each includes LG's latest technology  smart TV's.
Roofbar
The Roofbar on the 4th floor has a capacity of 250 and is also used for overflow eating during peak dinner and lunch times. In 2019, the Roofbar was renovated to include a 5th floor, 360-degree viewing area for up to 10 people. The Roofbar has a retractable canopy to protect equipment, employees, and customers from rain and is equipped with a surround music system that allows DJs and musicians to connect their equipment and perform across the area with an exceptional quality sound. Other features included a VIP lounge area and beautiful art installations. The location and height of the building allows tourist to take stunning photographs of the Old Town and the city skyline.  There are plans to instal structural glass on the atrium to provide additional valuable space and increase revenues.
Events
Several times a year the hotel produces theme parties with a level of creativity and execution that surpasses any other experience in all of Panama.  Maintaining these events has been vital to the hotel's nightlife  offering and reputation, allowing the audience to always have new experiences in music, ambiance and world-class mixology.
Sustainability.
From the design stage to its ongoing operations, management has been committed to sustainability in all areas. Features include reclaimed wood, minimal use of plastic, natural cleaning products and an incredible 900 plant vertical interior green wall, which was the first in the country that fortunately has since been copied by many others.  While the Panamanian government is still working on feasible recycling regulations, the hotel leads and collaborates with the local community and other businesses to create its own recycling program.
Art
Art is part of the hotel's DNA; the collaboration of local and international artists has been fundamental to the project's identity. Each room and nearly every space in the public areas is adorned and most of it provides a positive social message. The hotel is one of few art hotels in the world making it a must-visit tourist destination for many.
Management Team
The  Management team has worked with the current owner since the hotel's preopening over 10 years ago. It opened the hotel with an initial 35 staff members, but its success grew it quickly to 90 employees and as many as 150 staff members across the hotel as well as three other businesses. The team is known for being a top hospitality employer and enjoys a great reputation within the community.  The hotel's team has been a leader in organizing other businesses and working with the government to improve Casco, including trash collection, mobility, parking solutions, and social housing to create a better Casco Viejo for all tourists, visitors, and residents as well as to serve as a role model.
Financials Results
In its first operating year, the hotel exceeded its original investment projections by 50% and income continued to grow from there. The hotel is currently profitable despite the current Covid restrictions and the business has generated significant and consistent cash flow of several times the offered rent, allowing a new owner with the peace of mind that the hotel will always be a high-quality tenant providing consistent and growing investment returns. In 1997, UNESCO named Casco Viejo a World Heritage Site which kicked off the restoration of its streets and colonial buildings. Today, both tourists and Panamanians are returning to Casco Viejo making it one of the most expensive residential and commercial districts of the country. Since the late 90's, the government implemented new fiscal regulation that ignited a rehabilitation of the area.
The the hotel building currently holds a 30-year property tax exemption, a 3% preferred interest rate subsidy and is eligible for a 30-year income tax exception.
Casco Antiguo Investments and Incentives.
In 1997, UNESCO named Panama's Casco Viejo historic area, a World Heritage Site. From that moment, the restoration of its streets and colonial buildings - largely neglected since the seventeenth century- kicked off, and in the last ten years the processes have been intensified, as well as the investments in the area. Today, both tourists and Panamanians are returning to Casco Viejo making it one of the most expensive residential and commercial districts of the country. Since late 90's, the government implemented new fiscal regulations that ignited a rehabilitation of the area, the hotel is currently eligible for three incentives:
-Up to 3% preferred interest rate on commercial loan.
-30 years property tax exemption.
-Income Tax exemption
Lease terms summary
Total Sq. Footage 14.881
Selling price: $6.500.000.
Cost per Sq Ft. US$ 436
Annual Rent: $480.000 increasing 2.5% per year
Term of Lease: 20 Years
Tenant pays all utilities, maintenance and insurance. Landlord only responsible for maintaining building structure and systems.
A Real Hotel Cash Flow Lease-back Opportunity
This hotel property for sale provides a great investment opportunity.
Please contact Casa Solution if you would like to view this property or have questions about this Extremely Prime Casco Viejo Hotel for Sale - Leaseback Opportunity in Panama.
For inquiries,
please contact casa solution, or
fill out the form below.
I'm interested in Extremely Prime Casco Viejo, Panama Hotel for Sale – Leaseback Opportunity with Excellent Cashflow, 2 Blocks from Presidential Palace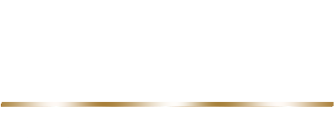 CONTACT US
Casa Solution is now Open. The staff are working full time and are available in the office, by phone and email.
Please call 011.507.720.1331 or email info(at)casasolution(dotted)com with any questions. We are happy to help.
The Casa Solution office hours are 8:30am – 5:30pm Monday through Saturday. The offices are closed on Sundays and Panamanian National Holidays.
For assistance, please visit us in Boquete, call, text, fill out the below form or email and we will be happy to be of service. We look forward to helping you.
Thank you for the opportunity to be of service.
GET TO KNOW US MORE
Questions? Contact Us
Please let us know of any questions or how we may be of service to you.