Main Content
Fabulous Lucero Luxury Fairway Villa – On One Ground Floor Level – Furnishings Included! Two Master Bedroom Suites – Ready to Occupy – Fabulosa Villa de Lujo Fairway Duplex en Lucero, Boquete
Lucero Homes And Golf, La Estrella, Jaramillo, Jaramillo, Boquete, Chiriqui
Lucero continues its ongoing development with this new luxury villa recently completed.
This Spanish Mediterranean-style villa offers a spacious living environment on one level including two bedrooms with attached bathrooms and a study. It backs onto the first hole fairway.
The Lucero golf course pro shop is a five-minute walk away, so you can be first on the links in the morning.
This fabulous villa comes with it's own approximately 1/4 acre property.   The villa  has a lovely natural setting with beautiful tropical trees in the rear.
This is the right time to buy at Lucero.  Lucero is on the move.    The new world-class club house was just recently completed.  Innovative tree houses were also recently completed providing an incredible guest experience for those who wish to experience the development first hand and from high off the ground.
The windows are floor to ceiling. The floor imported porcelain.  The kitchen cabinets are quality Italian imports.  Countertops are granite with granite backsplashes in the kitchen.  The villa comes with a two-car garage too.
Until now, if you wanted to live in Lucero, you needed to buy a lot and build or purchase one of the high-end luxury houses with corresponding price points.  Now you can live in Lucero or have a second home there without big ticket house construction.
And Furnishings plus Appliances are Included!!!
Please note that the villa being offered for the low price is essentially identical to the one pictured and is located right next to this one.    Photos of the unit offered are coming soon.
More about the Fairway Villa from Lucero:
Open-concept dining, kitchen and living room
Floor-to-ceiling windows
Imported porcelain flooring
Quality hardwood kitchen cabinetry
Granite counters with granite backsplash
Delta or similar washroom fixtures
All hardwood doors
2-car garage
162 sq. m. / 1,743 sq. ft.
Please contact Casa Solution for this exclusive offering at investor pricing today.  Don't miss out on this Fabulous Lucero Luxury Fairway Villa at an incredible price.
Also consider these other already completed Luxury Villa options at Lucero Golf and Country Club:
Lucero Boquete Golf Community Riverside Villa for Sale – Furnished – Lucero Boquete Golf Riverside Community Villas En Venta
About Lucero and Lucero Homes
"The golf course lifestyle you've earned is waiting for you in Lucero.
All of the things that conspire to create the perfect healthy, active lifestyle make Lucero one of the best places to live in Panama.
Making friends and building a social life comes easily. With more than 6,000 expats in the area, you are among like-minded people who share your values and enjoy the same things.
Your perfect days can be as full or as quiet as you want them to be.  Life in Lucero includes golf and tennis right outside your door. There are numerous nature trails throughout the community where one can spot local animals, birds and butterflies.
You can spend the day on a pristine beach, or if you want something more adventurous, you will find hiking, horseback riding, zip lining and white water rafting in the surrounding mountainous area.
When you want to meet friends for coffee or lunch, or do a little shopping, take a 15-minute drive to the mountain town of Boquete - one of the top five destinations in Panama - where you'll find wonderful restaurants, supermarkets selling organic food and locally grown coffee, and global banks. American money is accepted and you'll get by comfortably speaking English in most places.
If you yearn for the bright city lights, David, the capital of Panama's Chiriqui Province, is an hour's drive away, and Panama City is approximately a 4-hour drive from Lucero.
Modern healthcare is provided by US-trained doctors, and the cost of medical visits and prescriptions is considerably less expensive than in North America.
Why not join the thousands of expats who have made Lucero in Panama their home? For more information, contact us today....
There are many places to live in Panama, but only one Lucero Homes.
Whether you're looking for a second home or a place to retire, you'll find it at Lucero. There are many different styles of homes where you can claim your new address in this master-planned golf course community.
From single-family homes or villas, to duplex villas, to carefree condominiums, to large private lots for custom-built homes, Lucero is a desirable community of golf course homes that not only respects the natural surroundings, but also celebrates them in every possible way.
Our many home options give you the freedom to create a home that is uniquely yours, while avoiding the predictable "planned community" look.  Each quality-built home is appointed with imported porcelain flooring, hardwood kitchen cabinets, granite counters and expansive windows. Our designers will work with you to select finishes that suit your taste.
All utilities are placed underground to keep wires and poles from detracting from the area's aesthetic beauty. The potable water plant is fed by underground springs.
No matter where you choose to live in Lucero, your home has been carefully placed to blend in with the contours of its spectacular backdrop and afford unparalleled views to its residents.
Lucero Amenities
Lucero Golf & Country Club  – Residents can hone their swing at the Lucero Golf & Country Club at preferred membership rates. The Lucero Golf Course is a challenging world-class, par-72, 18-hole championship course created by renowned designer J. Michael Poellot. It is the highest golf course in Central America at 3,600 feet (1080m) above sea level. While you work on your game, you can marvel at the unforgettable views among the magnificent ranges and lush cloud forest.
NEW! Clubhouse - Lucero is pleased to announce the opening of our new clubhouse. Grab an après-game cocktail, take a refreshing dip in the pool or simply lounge in the shade and enjoy the spectacular views of the Caldera basin and Volcan Baru, as well as the lush green of the first tee on our world-class course.
Set in lush, landscaped gardens, the clubhouse features a stunning infinity pool where you can refresh under the sun, and a hot tub to soothe golf-weary muscles, an outdoor poolside dining deck, and a lounge with large plasma TV.  Seasons, the clubhouse's breezy restaurant, is the perfect spot to meet for a drink, an intimate dinner – or to entertain your out-of-town guests.
*The pool and hot tub are open to non-members for a rate of $10/day + tax. Food and drinks sold separately.
Tennis Courts - If tennis is your game, Lucero offers three Classic Clay Courts, the same type of surface used for the French Open. Classic Clay is flexible, comfortable and warm, and can be played on year-round regardless of weather conditions. Lucero offers the only red clay courts in the region.
Arrange a friendly game with friends, or learn and improve your game under expert guidance from one of our pros. All ages and ability levels are welcome.
Hiking trails – There are nature trails throughout the community where you can spot local animals, birds and butterflies, and enjoy the spectacular views."
---
Fabulosa Villa de Lujo Fairway Duplex en Lucero, Boquete
Lucero continúa su desarrollo en curso con estas nuevas villas dúplex de lujo recién terminadas.
Estas villas españolas de estilo mediterráneo ofrecen un amplio ambiente de vida en un nivel, incluyendo dos dormitorios con baños adjuntos y un estudio.
La tienda de campo de golf pro de Lucero está a cinco minutos a pie, por lo que puede ser el primero en los enlaces de la mañana.
Elija entre cuatro opciones de villa ya construidas de planta baja. Cada duplex viene con su propia propiedad de aproximadamente 1/4 acres. Las villas tienen encantadores entornos naturales con hermosos árboles tropicales en la parte trasera de cada uno.
Este es el momento adecuado para comprar en Lucero. Lucero está en movimiento. Con la nueva carretera asfaltada el desarrollo de las ventas ha sido enérgicas, las nuevas casas están comenzando la construcción y el desarrollo es brillante. Además, las casas de árbol innovadoras se han completado recientemente proporcionando una experiencia de invitados increíble para aquellos que desean experimentar el desarrollo de primera mano y de alto de la tierra. La nueva casa club de clase mundial fue terminada.
Las ventanas son de piso a techo. El suelo importado de porcelana. Los gabinetes de la cocina son importaciones italianas de calidad. Las encimeras son de granito con salpicaduras de granito en la cocina. El duplex viene con un garaje de dos coches también.
For inquiries,
please contact casa solution, or
fill out the form below.
I'm interested in Fabulous Lucero Luxury Fairway Villa – On One Ground Floor Level – Furnishings Included! Two Master Bedroom Suites – Ready to Occupy – Fabulosa Villa de Lujo Fairway Duplex en Lucero, Boquete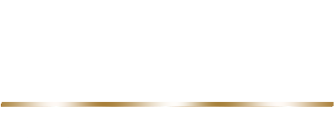 CONTACT US
Casa Solution is now Open. The staff are working full time and are available in the office, by phone and email.
Please call 011.507.720.1331 or email info(at)casasolution(dotted)com with any questions. We are happy to help.
The Casa Solution office hours are 8:30am – 5:30pm Monday through Saturday. The offices are closed on Sundays and Panamanian National Holidays.
For assistance, please visit us in Boquete, call, text, fill out the below form or email and we will be happy to be of service. We look forward to helping you.
Thank you for the opportunity to be of service.
GET TO KNOW US MORE
Questions? Contact Us
Please let us know of any questions or how we may be of service to you.