Main Content
Sold by Casa Solution – Fabulous Tropical Mountain Home for Sale on 1.3 Acres in Jaramillo, Boquete – More Land Available if Desired
Jaramillo, Boquete, Chiriqui
This fabulous, tropical mountain home with spectacular views is now available for sale.
As you rise above Boquete's downtown into the beautiful green of the Jaramillo mountains, you ascend on a loop road that eventually circles back to town.
Near the top of this paved road and about 12 minutes from downtown, is this fabulous home and property.
The property is gorgeous with lush vegetation.  The views from this inspiring home reach all the way across the coastal plain to the Pacific Ocean well below.
And looking to the West, you have a glorious view of Volcan Baru, Panama's tallest peak from the sky deck.
The environment here has nice, clean air.  It is in a beautiful, natural setting with so many wonderful birds.
One of the current owners is a very experienced architectural designer and builder.  He has combined all of this skills and experience to make this home one of the best in Boquete.
On the ground level of the house is the garage.  An entry vestibule leads upstairs to the main floor.
The ground level has plumbing and could easily be converted into another bedroom/bathroom, a recreation/TV room, or a small apartment for a cook or caretaker/gardener or for a possible rental/Air BnB space.
The main floor consists of the living room, dining room, kitchen, bunk room, dressing area, master bedroom, bathroom, guest bathroom and laundry.  The interior of the house is finished with ceramic tile floors throughout.
The kitchen cabinetry was created with treated cedar hardwood.  The kitchen has a new Samsung French door style refrigerator, and a Whirlpool gas range and oven.  There is also an Amana dishwasher, a Sharpe Carousel microwave and a Cuisinart toaster.  All of the minor appliances and many other items are included.
The main floor also showcases lovely outdoor spaces; a west entry terrace, a huge south terrace (976 square feet/90 square meters), and a covered east terrace. This house makes living the indoor/outdoor life a breeze.
The tower suite sits atop the residence and boasts a splendid, enormous view. The suite has a closet and half bath.
The suite opens to a private, outdoor sky terrace with a spectacular view from southeast to north.  The sky terrace includes a lockable patio furniture storage area.
The house is being sold furnished (unfurnished is also an option). Most of the furniture has been custom crafted for the home.
The amply sized storage shed/bodega across the driveway securely stores firewood, yard tools and miscellaneous items.
The home is not visible from the road, affording excellent visual and acoustic privacy. All exterior openings (windows and doors) have lockable steel security shutters or permanent steel bars for excellent security. It was designed to be extremely secure for leaving vacant when necessary.  The current owners report they have left the house unattended for many extended occasions without incident.  With the gate locked and the steel security shutters closed, the entire house is like a fortress. Built with welded steel, cement and tile construction, this fabulous house is soundproof, very fire resistant and insulated.  Its thoughtful construction also provides extraordinary seismic protection.
The exterior French doors are custom made of almendro (almond wood), a vary hard and  heavy tropical hardwood. The interior doors are custom made teak.  All of the exterior security doors and window shutters are made of steel.
The property is in a quiet neighborhood well above the bustle of the Boquete downtown.  The current owners report that the neighboring families are excellent.   They also cite that the "glory of this location is threefold: the huge view, the huge tree and the perfect climate."
More from the owners:
"The view goes from Punta Burica in the southwest (60 miles to the southwestern tip of Panama) along the Pacific coast 35 miles to the south, and southeastward 90 miles to the Isla Coiba, a viewscape of 250 square miles."
 "The big tree: it is a strangler fig of the Ficus family, what the Panamanians call a "higueron." It has been estimated to be 275± years old.  In wonderful health, its center is hollow where the former host tree grew.  A higueron tree starts as a vine that climbs the host tree, then it blooms out to become a full tree on its own. The host tree is strangled and dies, leaving the beautiful center chimney. Using the many handholds, we have climbed up forty feet to the "porthole" that faces southeast."
"The climate is perfect. In the tropics (8.5° north latitude here) it is hot at the coast and in David, with days in the high 80s and mid 90s. But, as you gain altitude, the temperature drops 3° for every 1,000 feet. So, at our house at 4,920' above sea level, we are 14° to 15° cooler than the Pacific seashore. Our days are in the low 60s when we have breakfast, and the high 70s at mid-day. Nights are in the low 60s.  We have seen temperatures above 80° no more than five or six times in 18 years."
There is a transferrable tax exemption on the house to March 5, 2029.
Want more land?  This house can be purchased with additional land of 2,718 square meters that would bring the total to 8,007 square meters; about 2 acres.  The price of this home with 8,007 square meters is $838,000.
Please contact Casa Solution if you would like to view this property or have questions about this Fabulous Tropical Mountain Home for Sale on 1.3 Acres in Jaramillo, Boquete in Panama.
---
Fabulosa Casa en la Montaña Tropical en Venta en 1.3 Acres en Jaramillo, Boquete – Más terreno disponible si lo desea
Esta fabulosa casa de montaña tropical con vistas espectaculares ya está disponible para la venta.
A medida que se eleva por encima del centro de Boquete hacia el hermoso verde de las montañas de Jaramillo, asciende por un camino circular que finalmente da la vuelta al pueblo.
Cerca de la parte superior de esta carretera pavimentada ya unos 12 minutos del centro, se encuentra esta fabulosa casa y propiedad.
La propiedad es hermosa con una exuberante vegetación.  Las vistas desde esta casa inspiradora se extienden a través de la llanura costera hasta el Océano Pacífico muy por debajo.
Y mirando hacia el oeste, tiene una vista gloriosa del Volcán Barú, el pico más alto de Panamá desde la plataforma del cielo.
El ambiente aquí tiene aire agradable y limpio.  Está en un hermoso entorno natural con tantas aves maravillosas.
Uno de los propietarios actuales es un diseñador y constructor de arquitectura con mucha experiencia.  Ha combinado todas estas habilidades y experiencia para hacer de esta casa una de las mejores en Boquete.
En la planta baja de la casa se encuentra el garaje.  Un vestíbulo de entrada conduce arriba al piso principal.
El nivel del suelo tiene plomería y podría convertirse fácilmente en otro dormitorio/baño, una sala de recreación/TV, o un pequeño apartamento para un cocinero o cuidador/jardinero o para un posible espacio de alquiler/Air B&B.
La planta principal consta de sala, comedor, cocina, cuarto de literas, vestidor, dormitorio principal, baño, baño de visitas y lavandería.  El interior de la casa está terminado con pisos de cerámica en todas partes.
Los gabinetes de la cocina fueron creados con madera dura de cedro tratada.  La cocina tiene un nuevo refrigerador estilo Samsung con puerta francesa y una estufa y horno de gas Whirlpool. También hay un lavavajillas Amana, un microondas Sharpe Carousel y una tostadora Cuisinart. Todos los electrodomésticos menores y muchos otros artículos están incluidos.
El piso principal también exhibe hermosos espacios al aire libre; una terraza de entrada al oeste, una enorme terraza al sur (976 pies cuadrados/90 metros cuadrados) y una terraza cubierta al este.  Esta casa hace que vivir la vida interior/exterior sea muy fácil.
La suite de la torre se encuentra en lo alto de la residencia y cuenta con una vista enorme y espléndida.  La suite cuenta con closet y medio baño.
La suite se abre a una terraza privada al aire libre con una vista espectacular de sureste a norte.  La terraza del cielo incluye un área de almacenamiento de muebles de jardín con llave.
La casa se vende amueblada (también es una opción sin muebles).  La mayoría de los muebles han sido hechos a medida para el hogar.
El cobertizo de almacenamiento/bodega de gran tamaño al otro lado del camino de entrada almacena de forma segura leña, herramientas de jardín y artículos diversos.
La vivienda no es visible desde la carretera, lo que permite una excelente privacidad visual y acústica.  Todas las aberturas exteriores (ventanas y puertas) tienen persianas de seguridad de acero con cerradura o barras de acero permanentes para una excelente seguridad.  Fue diseñado para ser extremadamente seguro para dejar vacante cuando sea necesario.  Los propietarios actuales informan que han dejado la casa desatendida durante muchas ocasiones prolongadas sin incidentes.  Con la puerta cerrada y las persianas de seguridad de acero cerradas, toda la casa es como una fortaleza.  Construida con acero soldado, cemento y tejas, esta fabulosa casa es insonorizada, muy resistente al fuego y aislada.  Su cuidada construcción también proporciona una extraordinaria protección sísmica.
Las puertas francesas exteriores están hechas a medida de almendro (madera de almendra), una madera dura tropical dura y pesada.  Las puertas interiores son de teca hechas a medida.  Todas las puertas exteriores de seguridad y contraventanas son de acero.
La propiedad se encuentra en un vecindario tranquilo muy por encima del bullicio del centro de Boquete.  Los propietarios actuales informan que las familias vecinas son excelentes.  También citan que la "gloria de este lugar es triple: la gran vista, el enorme árbol y el clima perfecto".
Más de los dueños:
"• La vista va desde Punta Burica en el suroeste (60 millas hasta el extremo suroeste de Panamá) a lo largo de la costa del Pacífico 35 millas hacia el sur, y hacia el sureste 90 millas hasta la Isla Coiba, un paisaje de 250 millas cuadradas.
El árbol grande: es una higuera estranguladora de la familia de los Ficus, lo que los panameños llaman "higuerón". Se ha estimado que tiene 275± años. Con una salud maravillosa, su centro es hueco donde creció el antiguo árbol huésped. Un árbol de higuerón comienza como una enredadera que trepa al árbol anfitrión, luego florece para convertirse en un árbol completo por sí solo.  El árbol anfitrión es estrangulado y muere, dejando la hermosa chimenea central.  Usando los muchos asideros, hemos subido cuarenta pies hasta el "ojo de buey" que mira al sureste.
El clima es perfecto. En los trópicos (8,5° de latitud norte aquí) hace calor en la costa y en David, con días entre los 80 y mediados de los 90. Pero, a medida que se gana altitud, la temperatura desciende 3° por cada 1000 pies.  Entonces, en nuestra casa a 4,920 'sobre el nivel del mar, son 14° a 15° más fríos que la costa del Pacífico.  Nuestros días están en los 60 bajos cuando desayunamos y los 70 altos al mediodía.  Las noches están en los 60 bajos.  Hemos visto temperaturas por encima de los 80° no más de cinco o seis veces en 18 años".
Hay una exención de impuestos transferibles sobre la casa al 5 de marzo de 2029.
¿Quieres más tierra? Esta casa se puede comprar con un terreno adicional de 2.718 metros cuadrados que llevaría el total a 8.007 metros cuadrados; alrededor de 2 acres.  El precio de esta casa de 8.007 metros cuadrados es de $838.000.
Por favor comuníquese con Casa Solution si desea visitar esta propiedad o si tiene preguntas sobre esta Fabulosa Casa en la Montaña Tropical en Venta en 1.3 acres en Jaramillo, Boquete en Panamá.
For inquiries,
please contact casa solution, or
fill out the form below.
I'm interested in Sold by Casa Solution – Fabulous Tropical Mountain Home for Sale on 1.3 Acres in Jaramillo, Boquete – More Land Available if Desired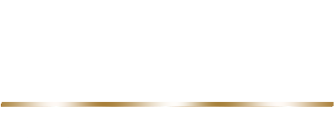 CONTACT US
Casa Solution is now Open. The staff are working full time and are available in the office, by phone and email.
Please call 011.507.720.1331 or email info(at)casasolution(dotted)com with any questions. We are happy to help.
The Casa Solution office hours are 8:30am – 5:30pm Monday through Saturday. The offices are closed on Sundays and Panamanian National Holidays.
For assistance, please visit us in Boquete, call, text, fill out the below form or email and we will be happy to be of service. We look forward to helping you.
Thank you for the opportunity to be of service.
GET TO KNOW US MORE
Questions? Contact Us
Please let us know of any questions or how we may be of service to you.