Main Content
Sold by Casa Solution Great Price! Island Land for Sale with Beach and Bay Frontage on Boca Brava in the Boca Chica Area of Chiriquí Province in Panama
Boca Chica, Beaches Chiriqui, Chiriqui
This property is Sold.
Casa Solution handles more property sales in the Boquete area than all other agencies combined.  We would appreciate the opportunity to be of service to you.  Please visit, call 011-507-720-1331 or email us today.
For more properties currently for sale that are similar to this one, please visit here Land for Sale in Chiriqui Pacific Beaches up to $300,000.
---
This nearly 5 Acres - 2 Hectares - of gorgeous island land can now be yours at a great price.
Boca Brava is a truly beautiful island just a few hundred meters off the coast in the acclaimed Boca Chica area of Panama.    The island is host to lovely homes and small Pacific ocean resort destinations.   It has some established infrastructure and yet has the feeling of being in a tropical paradise.  Howler monkeys and other wildlife roam the island.  The best sport fishing in the world is here as well as a small marina.   Though it has had some development, the natural setting provides a low-key, yet to be discovered ambiance.  It is a fabulous place.
If you've ever thought of living in a tropical island paradise with some breathing room or just having your own luscious island retreat, this could be the ideal land for you.
Amazingly the property for sale also has its own considerable beach frontage on one side of the island on Playa Coco and... frontage on the bay side of the island too!  You can enjoy the beach on one side and walk to the other side of your property where your boat awaits in the calm waters of the bay.
Access from the mainland is available from a barge that operates from Boca Chica.  It is a 5 minute ride.  There are also water taxis.
Until now, we haven't seen an accessible island property like this one at such an affordable price.
The properties next to this one are also for sale.  Those properties are right next door:
Boca Chica Beachfront Land for Sale
More about the Area
Boca Chica Panama – Approximately 45 minutes from David, 1 hour and 20 minutes from Boquete on the Pan American highway and good roads
Boca Chica is the launching point for many Pacific Island excursions into the Gulf of Chiriqui.  The best known beaches around Boca Chica are at sea on small islands where it is typical to find yourself soaking in the rays on white sand, swimming waters of perfect bath-like temperatures and snorkeling all day among scores of tropical fish species without seeing another soul on your little spot of paradise.  The area is a favorite of sport fishermen and occasionally you will see a fishing boat trolling in the distance. The mainland at Boca Chica has some great boutique hotels like Seagull Cove Lodge and the large island Boca Brava just off the coast has noteworthy hotels as well such as Cala Mia.
Boca Chica is an easy and fantasy-like island day trip from Boquete.  Either sign up for a tour with transportation with one of Boquete's many tour companies or get directions for the approximately one and a half hour scenic drive to the dock at Boca Chica.  Once there, it is typically about $100 (may vary slightly depending on the season) to hire a man with a boat for 4-6 hours who will take you to one of the spectacular island beaches.  After you hop out and pop on shore, he will anchor just past the waves and wait until you call him in to return.  The beaches on the islands a bit out to sea are a 20 minute to ½ hour boat ride that is a wonderful part of the experience.   Some of the beaches have amazing coral reefs boasting an impressive assortment of tropical fish.  At times, you might spot sea turtles, dolphins, flying fish, eels and rays during the visit.  Tour companies also offer options to see the islands further out on more sophisticated vessels.  Take a snorkeling and fishing visit to the Secas islands and still make it back to Boquete by nightfall. If you are feeling more adventurous, journey to Coiba, the massive island, former penal colony and now a nature preserve.
Boca Chica is the subject of much development speculation. The attractiveness of the Boca Chica region as a whole, the proximity to Costa Rica and so many unspoiled islands rich in picture postcard scenery have prompted new hotels and some residential development.
Please contact Casa Solution if you would like to view this property or have questions about this Boca Brava Island Land for Sale at a Great Price in the Boca Chica Area of Chiriquí Province in Panama.
---
Excelente Precio! Propiedad en la Isla de Boca Brava en el Área de Boca Chica con Vista a la Playa y Bahía. Provincia de Chiriquí, Panamá.
Estos casi 5 acres (2 hectáreas) de hermosa tierra insular ahora pueden ser suyos a un excelente precio.
Boca Brava es una isla verdaderamente hermosa a solo unos cientos metros de la costa en la aclamada zona de Boca Chica en Panamá. La isla alberga hermosas casas y pequeños destinos turísticos en el océano Pacífico. Tiene cierta infraestructura establecida y, sin embargo, da la sensación de estar en un lejano paraíso tropical. Los monos aulladores y otros animales salvajes deambulan por la isla. Aquí se encuentra una de las mejores pescas deportivas del mundo y una pequeña marina deportiva. Aunque ha tenido cierto desarrollo, el entorno natural proporciona un ambiente discreto aún por descubrir. Es un lugar fabuloso.
Si alguna vez ha pensado en vivir en una isla tropical paradisíaca con un gran de espacio para respirar o simplemente en tener su propio refugio en una deliciosa isla, esta podría ser la tierra ideal para usted.
Sorprendentemente, la propiedad en venta también tiene su propio frente considerable a la playa en un lado de la isla en Playa Coco y… ¡frente al lado de la bahía de la isla también! Puede disfrutar de la playa por un lado y caminar hacia el otro lado de su propiedad donde su bote lo espera en las tranquilas aguas de la bahía.
El acceso desde el continente está disponible desde una barcaza que opera desde Boca Chica. Es un viaje de 5 minutos. También hay taxis acuáticos.
Hasta ahora, no hemos visto una propiedad isleña accesible como está a un precio tan asequible.
Las propiedades contiguas a esta también están a la venta. Esas propiedades están justo al lado:
Terrenos en venta en Boca Chica frente a la Playa
Más sobre el Área
Boca Chica Panamá - Aproximadamente a 45 minutos de David, 1 hora y 20 minutos de Boquete por la carretera Panamericana y buenas carreteras.
Boca Chica es el punto de partida de muchas excursiones a las islas del Pacífico en el Golfo de Chiriquí. Las playas más conocidas alrededor de Boca Chica se encuentran en pequeñas islas. Aquí es típico sumergirse bajo los rayos del sol sobre la arena blanca, nadar en aguas de temperaturas perfectas, y bucear todo el día entre decenas de especies de peces tropicales sin ver otra alma en tu pequeño rincón del paraíso. La zona es una de las favoritas de los pescadores deportivos y de vez en cuando verá un barco de pesca con curricán en la distancia. El continente en Boca Chica tiene algunos reconocidos hoteles boutique como el Seagull Cove Lodge y la gran isla Boca Brava cerca de la costa tiene hoteles notables, como el Cala Mia.
Boca Chica es una excursión fácil y agradable de un día a la isla desde Boquete. Se puede registrar para un recorrido con transporte con una de las muchas compañías de viajes de Boquete, u obtener instrucciones para el viaje panorámico de aproximadamente una hora y media hasta el muelle en Boca Chica. Una vez allí, por lo general, cuesta alrededor de $100 (puede variar ligeramente según la temporada) contratar a una persona con un bote durante 4-6 horas que lo llevará a una de las espectaculares playas de la isla. Después de que salgas del bote y saltes a la orilla, el marinero anclará justo después de las olas y esperará hasta que lo llames para que regrese. Las playas de las islas un poco mar adentro son un viaje en bote de 20 minutos a ½ hora que es una parte maravillosa de la experiencia. Algunas de las playas tienen increíbles arrecifes de coral con una impresionante variedad de peces tropicales. A veces, puede ver tortugas marinas, delfines, peces voladores, anguilas, y rayas durante la visita. Las empresas de turismo también ofrecen opciones para ver las islas más lejos en embarcaciones más sofisticadas. Realice una visita de buceo y pesca a las islas Secas y aun así regrese a Boquete al anochecer. Si se siente más aventurero, viaje a Coiba, la enorme isla, antigua colonia penal y ahora una reserva natural.
Boca Chica es objeto de mucha especulación sobre el desarrollo. El atractivo de la región de Boca Chica en su conjunto, la proximidad a Costa Rica, y tantas islas vírgenes ricas en paisajes de postal ha dado lugar a nuevos hoteles y cierto desarrollo residencial.
Por favor comuníquese con Casa Solution si desea visitar esta propiedad o si tiene preguntas acerca de este Terreno en Venta en la Isla Boca Brava a Excelente Precio en el Área de Boca Chica de la Provincia de Chiriquí en Panamá.
For inquiries,
please contact casa solution, or
fill out the form below.
I'm interested in Sold by Casa Solution Great Price! Island Land for Sale with Beach and Bay Frontage on Boca Brava in the Boca Chica Area of Chiriquí Province in Panama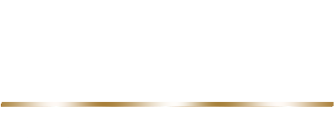 CONTACT US
Casa Solution is now Open. The staff are working full time and are available in the office, by phone and email.
Please call 011.507.720.1331 or email info(at)casasolution(dotted)com with any questions. We are happy to help.
The Casa Solution office hours are 8:30am – 5:30pm Monday through Saturday. The offices are closed on Sundays and Panamanian National Holidays.
For assistance, please visit us in Boquete, call, text, fill out the below form or email and we will be happy to be of service. We look forward to helping you.
Thank you for the opportunity to be of service.
GET TO KNOW US MORE
Questions? Contact Us
Please let us know of any questions or how we may be of service to you.