Main Content
Incredible Eco Resort Heliconia Property or Your New Eco Estate on Nearly 20 Acres for Sale in Veraguas, Panama
Mariato, Torio, Morrillo, Azuero Peninsula, Veraguas
This incredible eco resort is a nature and ocean lover's dream come true! It could be your new enterprise or your new eco friendly estate in Panama.
The main building is a functioning bed and breakfast listed on booking.com. It consists of a suite, four rooms with bathrooms, a kitchen and serre room with large glass doors. The building is surrounded by large verandas.The property has fully tiled floors and verandas, hardwood furniture and doors (spanish cedar) and is equipped with all modern comforts (A/C, hot water, optic fiber connection and wi-fi). This main building is surrounded by a garden, merging into nearly 8 hectares of tropical forest, all part of the property.
Hidden in the forest on the property is a secluded self-contained unit with a bedroom, kitchenette and shower. There is a large veranda on the second floor and an observation platform on the third floor.
Heliconia and Tanager Tourism as businesses are mentioned in all major tourism guides (Lonely Planet, Rough Guide, Bradt, Footprint, National Geographic etc.) and is rated a star attraction by Lonely Planet. The hotel also consistently scores 4 to 5 stars in reviews by guests. Two rooms are registered on Booking.com and the self-contained unit is currently registered with AirBnB.
The focus of the company is on environmental & community oriented vacations. The location, on the Azuero Sunset Coast, one hour south of Santiago, is an ideal base for overnight tours to Coiba Island (a World Natural heritage Site), and many daytrips to places such as Cerro Hoya National Park, Cebaco Island and the Gulf of Montijo (a Ramsar Wetland). Bird watching, whale watching and other ecotourism activities are available in the area. The inhabitants of the nearby fishing village of Malena are devoted to protecting the Sea Turtles which visit to lay their eggs on Malena beach.
There is a parking lot for guests and a workshop and extra storage in a building behind the hotel. With nearly 8 hectares available, there is plenty of space for expanding current activities and/or adding new accommodations.
The Azuero Sunset Coast is an emerging tourism destination. The area has many natural attractions such as beautiful beaches, some safe for swimming, others excellent for surfing, quiet in shore areas for SUP and kayak trips. Further South, the Cerro Hoya National Park is covered in virgin tropical forest that is home to macaws, monkeys, jaguars and more.
Recently several other entrepreneurs have started businesses in the area, offering local and international cuisine, yoga and wellness, horse riding, parapente and big game fishing.
From the Forward Thinking Owners:
"Our Commitment to Sustainability It is our aim to keep our foot print as small as possible.
To attain that goal we do or have done the following:
We bought 8 hectares of grazing pasture which we have reforested with native trees, shrubs and flowers. Among them species that are considered endangered in Panama (Mahogany, Rosewood) threatened or vulnerable. As a result, we now have more than 100 species of birds living on or visiting our property. Among them the sapphire-throated hummingbird, which is endangered in Panama. We also get visitors from north America, among them the rare mangrove cuckoo, prothonotary warblers and eastern kingbirds.
We have installed LED lights and energy saving light bulbs wherever possible.
We harvest rainwater from the roof. This water is filtered and treated to make it safe for human consumption.
We installed on-demand electric water heaters.
We provide a 4 stroke outboard motor to our partner/captain for our boat trips to replace his 2 stroke motor. A 4-stroke is much more efficient, cleaner & quieter and uses 30% less fuel and 90% less oil.
We support two local associations, the Malena Turtle Protection Association and the Quebro Agro-Ecological Association. Both are working to protect turtle nests and the mangrove areas. We encourage our guests to visit these associations.
We separate our garbage. Organic waste goes to the compost pile, bottles are re-used wherever possible and we recycle whatever recycle companies will accept.
Waste water is treated and filtered on-site and then channeled to a leach field on our property.
We are a member of the Panamanian Foundation of Sustainable Tourism (Fundación Panameña de Turismo Sostenible) and support the latest developments in ECO-tourism. We also participate in a pilot project introducing an ECO-certification for Panamanian tourism companies."
This wonderful property combines a business opportunity with the chance to do great things for the world and to live a magnificent lifestyle.
Please contact Casa Solution if you would like to view this property or have questions about this Incredible Eco Resort Property for Sale in Panama.
For inquiries,
please contact casa solution, or
fill out the form below.
I'm interested in Incredible Eco Resort Heliconia Property or Your New Eco Estate on Nearly 20 Acres for Sale in Veraguas, Panama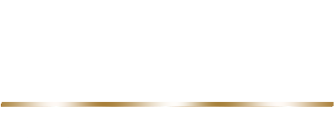 CONTACT US
Casa Solution is now Open. The staff are working full time and are available in the office, by phone and email.
Please call 011.507.720.1331 or email info(at)casasolution(dotted)com with any questions. We are happy to help.
The Casa Solution office hours are 8:30am – 5:30pm Monday through Saturday. The offices are closed on Sundays and Panamanian National Holidays.
For assistance, please visit us in Boquete, call, text, fill out the below form or email and we will be happy to be of service. We look forward to helping you.
Thank you for the opportunity to be of service.
GET TO KNOW US MORE
Questions? Contact Us
Please let us know of any questions or how we may be of service to you.