Main Content
Sold by Casa Solution – 25 year Owner Financing! Fabulous Boquete Estate Home or Bed & Breakfast For Sale. – Indoor Pool, Theater, Earning Income with 3 Casita Apartments, Furnishings, Super Owner Financing Deal and More – Perfect Bed and Breakfast Inn with Lots of Room to Expand – Increíble Casa y Propiedad Para La Venta en Boquete
El Santuario, Boquete, Panama
This estate home has been sold by Casa Solution.  Please contact us for many other great Boquete estate home options.
There is a very special area just above Boquete's downtown called El Santuario.  You enter El Santuario up a short paved road lined with coffee plantations, flowering bushes and bougainvilleas.  As you pass Boquete's only castle you come to a raised plateau of land about 5 minutes from the center of town with gorgeous vistas all around and an excellent microclimate.  This is El Santuario, home to one of the most sought after neighborhoods in the entire province.
This outstanding estate house and property sits on the most prime spot in El Santuario.  What the wonderful owners have created there is astounding.  Their careful cultivation over many years has provided an amenity-rich and visually stunning environment ideal for the most discerning buyers.
The estate offers a fantastic home and gardens with incredible views, three casita apartment rental units, art museum, chapel, free-standing library, swimming pool and spa, large meeting-party room, home theater, lush gardens, two build-able lots that are ready to be subdivided and more.
Business Opportunity! 25 year Owner Financing on this Fabulous Boquete Estate Home or Bed & Breakfast For Sale
Indoor Pool, Theater, Earning Income with 3 Casita Apartments, Furnishings included, Super Owner Financing Deal and More - Perfect Bed and Breakfast Inn with Lots of Room to Expand
This could be the Boquete business opportunity you are looking for given the amazing owner financing offered.
Not thinking business?  This is a wonderful estate house and property in a super prime location.  Has also been a wonderful private estate home.
Features include:
Year-round temperatures in El Santuario average 72 degrees. Thirty-eight species of birds visit the property regularly.
The lovely grounds have extensive flowering gardens, fruit trees, mature pine woods, coffee plants, sculptured hedges, birdhouses, and many trails and walkways throughout.
The clean, clear, mountain air is especially refreshing from this altitude.
The portico/carport is paved with Spanish tiles and decorated with lush planters and an original art mural.
The main house has an open plan with great-room exposing 270 degrees of mountain, ocean, and town views.
The massive double doors open to a living room lined with glass doors that reveal far mountains, expansive coffee farms and gorgeous sunsets.
The main house has two or three bedrooms, three bathrooms, separate den/office with outside entrance, laundry room with washer, dryer, freezer and refrigerator, art studio, home theater, swimming pool and spa, and lots of storage, both inside and outside.
All furniture is included in the sale.
The kitchen has an island with matching Ariston cook top and built-in oven. Enjoy the walk-in pantry, side-by-side refrigerator, dishwasher topped with an almond cutting board, double, stainless-steel sinks, tile and wood counter tops, and three-level perimeter lighting.
Six sliding glass doors highlight the stunning location in the highlands of Panama.
The master bedroom suite has wall-to-wall closets in both bedroom and a large, white-tiled bathroom. Built-in shelving allows lots of storage and display space.
The home theater in the main house is carpeted, has an 8 X 10 foot screen, projection room, eight large upholstered seats, state of the art projector, and surround sound.
The art studio in the main house is well lit with space for painting, sculpturing, sewing, jewelry making, or any number of activities. It could easily be used as a 3rd bedroom.
The conference meeting space/party room has a wooden dance floor, fireplace, fully-equipped bar with sink, refrigerator and bathroom.
The deep, oval swimming pool and hot tub are under a glass roof and are surrounded by a scenic island mural. Maintenance is easy with the built-in, automatic suction pool cleaner.
Three separate, one-bedroom rental units are fully furnished. Each apartment has a private entrance, open plan, deck, gourmet kitchen, flat, wide-screen TV, and king/queen bed.
The garden behind the rental units includes a covered patio with gas barbecue, water, power and lighting. Guests enjoy this private dining area.
Behind the swimming pool and recreation area is a museum of religious art/private chapel. It contains catalogued items, including statements of significance for icons, statuary, tile-work, paintings and native molas.
At the highest point on the estate stands the climate-controlled library. It houses over 650 volumes, professionally cataloged according to the Dewey Decimal system.
The second laundry with washer and dryer is used exclusively by guests.
Site plan below shows relative location of buildings and features on the estate, but is not to scale. A recent survey is available.
Plenty of off-street, well-lit parking is located throughout the estate.
The large, high-ceiling wood shop is attached to the main house and offers a covered, outside deck overlooking magnificent gardens. All workbenches, vices, table saw, drill press, band saw and many other power tools are included.
The outdoor kitchen has gas barbecue, high bar that seats 4, stainless steel sink and ice bin, and plenty of storage.
House size is approximately 5,000 square feet plus several separate structures providing an approximate total of 7,500 square feet.
Operating expenses including the rentals is only $700 per month.
The property allows for development of additional homes, rental units or buildings, if desired. It's the perfect location for a bed-and-breakfast or nature resort.
Business Opportunity! 25 year Owner Financing! Fabulous Boquete Estate Home or Bed & Breakfast For Sale - Indoor Pool, Theater, Earning Income with 3 Casita Apartments, Furnishings, Super Owner Financing Deal and More - Perfect Bed and Breakfast Inn with Lots of Room to Expand
The entire property is 4,758 square meters which includes all of the above.
Owner Financing Available with as little as $200,000 down.
5% interest rate for up to 25 years for an approximate monthly payment of $4,000 per month.
The rental income and 2 additional make this a wonderful business opportunity.
Great Deal at This Price!
This estate is shown strictly by appointment only. Please email us for an appointment to see this rare and lovely estate property.
---
Increíble casa y propiedad para la venta en Boquete. Incluye una piscina bajo techo, una sala de cine, un museo de arte, una capilla, cabañas para alquilar, y mucho más... todo con el mobiliario incluido.
En el pueblo de Boquete existe un área muy especial llamada El Santuario. Desde el centro del pueblo y para llegar hasta allá el camino pavimentado le hará recorrer plantaciones de café, arbustos floridos y bouganvileas, unos cinco minutos desde el centro. Al pasar por el único castillo de Boquete usted llegará a una pequeña meseta, con un excelente microclima y hermosas vistas.
Esta maravillosa casa y su propiedad están ubicadas en el mejor terreno de El Santuario. Realmente el trabajo que sus dueños al crear este pequeño mundo, es maravilloso. La propiedad tiene una casa fantástica con bellos jardines y vistas increíbles. Tiene tres pequeñas unidades para alquilar. Hay una capilla, una biblioteca, una sala de cine, piscina y spa, una sala de fiestas, e inclusive tiene tres lotes que ya se encuentran subdivididos dentro de la propiedad y en los cuales se puede construir otras cabañas o casas.
Características principales:
La temperatura promedio en El Santuario es de 22C, todo el año. Al lugar lo visitan treinta y ocho especies de aves.
Los adorables terrenos tienen jardines de flores, árboles frutales, un pinar, plantas de café, esculturas de arbustos, casitas de pájaros y senderos que recorren la propiedad.
El aire de la montaña puro y fresco da una sensación refrescante.
El pórtico está cubierto con azulejos españoles y decorado con un mural y plantas.
La casa principal tiene un área abierta con un gran salón con 270 grados de vistas a las montañas, el océano y el pueblo.
Dos enormes puertas se abren a una sala llena de ventanales desde los que puede ver montañas lejanas, fincas de café y hermosos atardeceres.
La casa principal tiene dos dormitorios y un apartamento que puede ser utilizado como un tercer dormitorio, tres baños, una oficina con entrada individual, una lavandería con lavadora, secadora, congelador y refrigerador, un estudio de arte, un cine, una piscina y un spa, con muchísimo espacio para almacenar cosas.
Todos los muebles están incluidos en la venta.
La cocina tiene una isla con una cocina y horno Ariston. Tiene una gran alacena, refrigerador de dos puertas, lavaplatos con una tabla de picar de madera, fregaderos dobles de acero inoxidable, mostradores de azulejo y madera, y luces de tres niveles.
La casa cuenta con seis grandes puertas de vidrio corredizas para poder apreciar la impresionante belleza del paisaje.
El dormitorio principal tiene closets de pared a pared y un hermoso baño con azulejos blancos. Hay muchas unidades con repisas para guardar todo lo que necesiten.
El cine realmente parece un cine, con su alfombra, una pantalla de 3 x 2.5 m, un moderno proyector y un sistema de sonido surround.
El estudio de arte en la casa principal es un espacio bien iluminado, perfecto para pintar, esculpir, coser, elaborar joyería o cualquier otro número de actividades. Fácilmente, se puede usar como un tercer dormitorio.
El salón de conferencias o fiestas tiene un piso de baile de madera, chimenea, un bar con fregadero, refrigerador y baño
La piscina ovalada y profunda y el Jacuzzi están cubiertas por un techo de cristal, y rodeadas por un mural de islas. La piscina cuenta con un sistema de limpieza de succión automatizado que hace sencillo su mantenimiento.
Aparte de la casa principal existen tres unidades o cabañas de un dormitorio, completamente amuebladas. Cada una tiene su entrada privada, un espacio abierto interno, una terracita, una cocina, cama y pantalla gigante.
Situado detrás de las cabañas para alquilar hay un jardín que incluye un patio cubierto con barbecue de gas, agua, iluminación y electricidad.
Detrás de la piscina y del área recreacional hay un museo de arte religioso en una pequeña capilla. Contiene artículos catalogados, que incluyen azulejos, imágenes y molas nativas.
En el punto más alto de la propiedad se encuentra la biblioteca. En ella habitan más de 650 libros que están catalogados profesionalmente usando el sistema decimal Dewey.
Hay una casita que alberga una lavandería con lavadora y secadora, para el uso de los huéspedes.
El plano que se encuentra a continuación muestra la localización relativa de los edificios, pero no se encuentra a escala. Hay uno disponible, reciente.
La propiedad tiene un buen número de espacios de estacionamiento, bien iluminados.
Al lado de la casa hay un taller de ebanistería que también tiene vistas maravillosas, que incluye todas las herramientas.
Hay una cocina exterior con una barbacoa de gas, un bar para 4 personas, un fregadero y hielera, y espacio para almacenar.
Se incluye una camioneta Hyundai Tucson 2009 en excelentes condiciones.
El tamaño de la casa es aproximadamente 1,525 m2 y sumando las estructuras separadas se llega a un total de construcciones de 2,285 m2
2009 Hyundai Tucson SUV in excellent condition with low mileage is included.
Hay espacio en la propiedad para construer casitas adicionales, unidades para alquilar u otro tipo de construcciones. La ubicación sería perfecta para un B&B o un hotelito de naturaleza.
Solamente podemos mostrar esta hermosa propiedad con previa cita.  Podemos coordinar a través de correo electrónico.
For inquiries,
please contact casa solution, or
fill out the form below.
I'm interested in Sold by Casa Solution – 25 year Owner Financing! Fabulous Boquete Estate Home or Bed & Breakfast For Sale. – Indoor Pool, Theater, Earning Income with 3 Casita Apartments, Furnishings, Super Owner Financing Deal and More – Perfect Bed and Breakfast Inn with Lots of Room to Expand – Increíble Casa y Propiedad Para La Venta en Boquete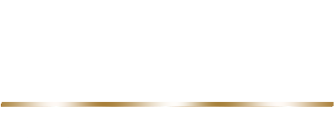 CONTACT US
Casa Solution is now Open. The staff are working full time and are available in the office, by phone and email.
Please call 011.507.720.1331 or email info(at)casasolution(dotted)com with any questions. We are happy to help.
The Casa Solution office hours are 8:30am – 5:30pm Monday through Saturday. The offices are closed on Sundays and Panamanian National Holidays.
For assistance, please visit us in Boquete, call, text, fill out the below form or email and we will be happy to be of service. We look forward to helping you.
Thank you for the opportunity to be of service.
GET TO KNOW US MORE
Questions? Contact Us
Please let us know of any questions or how we may be of service to you.