Main Content
Sold by Casa Solution – Outstanding Panamonte Estates Luxury Home for Sale in Boquete – ¡Súper oferta! Excepcional Casa de lujo en Panamonte Estates de venta en Boquete
Downtown Boquete, Boquete, Chiriqui
Fully engage in the Boquete, Panama lifestyle with this outstanding residence for sale in Panamonte Estates.
This luxury home is located in a fabulous Boquete residential community; the closest to the amenities of downtown Boquete and next to the famous Panamonte Inn & Spa.
True to the nature of the setting, the home's design elements such as the exposed beams, crown moldings, ceramic tile and stylish fireplace evoke a sense of Boquete's rich past in a modern home.
The house has two entrances.  The main entrance has a welcoming trellis leading down a large stone path through the pretty tropical gardens to the large custom wood entry door.  The other is at the circular driveway with carport which makes coming and going so easy.
The two raised terraces offer ideal relaxation and "ah moment" vantage points.  Wonderful mountain views and spring-like weather all year round greet you here.  The terraces also look upon a sweet and grassy tropical garden.  Artistic wood poles around the outdoor spaces enhance the grounded ambiance.
Inside, the living room has a tall ceiling, beautiful dark tile floors, a tile decorated fireplace and easy access to the main terrace.  It is an open floor plan space.
The kitchen here has attractive custom cabinetry.  A raised kitchen bar makes it easy to enjoy company while cooking.  The countertop, nice appliances, hanging light fixtures and big sink all help to make this a great kitchen.
Through an arched entry, the dining room is a wonderful space for entertaining or eating in style.  Open the double doors out to the gardens for al fresco dining or a breath of fresh air.
The bedrooms also have those high ceilings and exposed beams.   The large master has double door access to that great second terrace.  The en-suite bathroom is spacious with a wood shelved walk-in closet as well as a glass enclosed shower with pretty tilework.
Special touches like the louvered doors enhance the setting in the bedrooms.
This is a great house.  Many of the homes in this fine community sell for much higher prices.  This house is a real opportunity to live in Panamonte Estates.  It is likely to sell quickly.
About Panamonte Estates
Panamonte Estates is a wonderful residential community option.  Now you can live there.  Panamonte Estates with its glorious gardens, river, mountains views and short stroll into downtown offers so much.  And you get the finest of Boquete cuisine right next door too.
Panamonte Estates is next to the Hotel Panamonte.
Panamonte Estates is right next to The Hotel Panamonte famous for its gracious hospitality, antique charm and exquisite cuisine.  The Panamonte is not just a hotel or a lodge, but the true definition of a country inn: a warm and friendly place for travelers seeking a comfortable ambiance and personalized attention, a home away from home.
Since 1914, the The Hotel Panamonte  has hosted travelers and explorers the world over. The Inn is owned and run by the Collins-Elliot family, who for more than 60 years has harmoniously blended their Scandinavian traditions with the friendliness and natural beauty that Boquete is known for.
Located at the foot of Barú Volcano, the Panamonte is the perfect base for exploring the Chiriquí Highlands, and is a full-service lodging option in Boquete, offering a  regionally renowned gourmet restaurant.
From the Hotel: "Since 1914, Panamonte Hotel has been the Boquete hotel of choice for travelers from near and far. In the early part of the century, getting to Boquete was an adventure trek in its own right, involving ox carts, small rail trains, and horse drawn carriages. Today, national and international flights into David (approximately 45 minutes away from Boquete) and modern highways make the trip quick and easy.
The Collins-Elliot family, for more than 50 years, has blended their Old World Swedish traditions with the friendliness of Panama, in Boquete's extraordinary setting of natural beauty. They have created a destination luxury hotel that has become a tradition for many. Families from Panama City, the United States and Europe have been coming to The Panamonte for three generations to celebrate weddings, honeymoons, christenings, and family reunions—sometimes booking all of the hotels 25 rooms to accommodate their guests.
In 2008, The Panamonte Inn & Spa underwent extensive renovation. The Inn's original interior guest rooms that look out onto the courtyard were upgraded, retaining their old fashioned charm while benefiting from all new baths and conveniences. Luxurious and spacious Garden Junior Suites and Garden Terrace rooms were added, each with a private garden side patio or covered front terrace. The lovely old dining room received a facelift, making it even more welcoming and charming. The gardens, already fabulous, were expanded and became more so. The famous Fireside Lounge remains much as it always has been, and continues to draw people back, again and again. Today, The Panamonte Inn & Spa is truly the premier Boquete hotel—the place where travelers and old friends come  (for timeless, country luxury with the most modern of amenities.
Located at an elevation of 1200 meters (or almost 4,000 feet) above sea level, the year round climate is cool and refreshing. Whether you visit during the Green Season of June through October, or during the High Season months of November through May, the breezes are cool, the bajareque mists cast rainbows over the mountain tops, and the people are welcoming. Some say it is always Spring in Boquete. Certainly, year round, the trees are green and the highland and tropical flowers are always in bloom.
Boquete rests in a valley beneath the towering Volcan Baru, a sleeping giant—Panama's highest peak at 3,475 meters. It provides the perfect gateway to explore the highland cloud forests. The Panamonte Inn & Spa specializes in organizing outings for guests, no matter what their preference. Whether you want to soak in hot volcanic springs, tour an orchid farm, visit a world class coffee finca, raft a Class 4 or 5 white water river, take a day trip to a near by Pacific beach, or travel by zip line through the rainforest canopy, The Panamonte can arrange the eco-adventures you and your family are craving.  Wind down your day with a cocktail in the garden or by a crackling fire in the Fireside lounge, followed by dinner in the calm and elegant dining room, where your culinary experience is guided by the internationally renowned chef/owner, Charlie Collins.
Only a five minute walk from town, The Panamonte Inn & Spa is the ideal spot from which to base your vacation or family event, and is perfectly located to enjoy any of Boquete's Annual Festivals, such as the Feria de Las Flores y Café (January) or the Feria de Las Orquideas (April). Plan your vacation getaway now—come to Panama, come to Boquete, come to the Panamonte Inn & Spa for an unparalleled experience of relaxed, unpretentious luxury in one of Central America's most beautiful highland cloud forests."
Please contact Casa Solution if you would like to view this property or have questions about this Outstanding Panamonte Estates Home for Sale in Panama.
---
¡Súper oferta! Excepcional Casa de lujo en Panamonte Estates de venta en Boquete
Sea parte del estilo de vida de Boquete, Panamá, con esta excepcional residencia en venta en Panamonte Estates.
Esta casa de lujo está situada en una fabulosa comunidad residencial de Boquete; la más cercana a las comodidades del centro de Boquete y al lado del famoso Panamonte Inn & Spa.
Fiel a la naturaleza de su entorno, los elementos de diseño de la casa, como las vigas expuestas, las molduras de corona, las baldosas de cerámica y la elegante chimenea, evocan una sensación del rico pasado de Boquete en una casa moderna.
La casa tiene dos entradas. La entrada principal tiene una acogedora enrejada que conduce por un gran sendero de piedra a través de los bonitos jardines tropicales hasta la gran puerta principal personalizada hecha de madera. La otra puerta está por la entrada circular para autos, lo que hace que ir y venir sea muy fácil.
Las dos terrazas elevadas ofrecen una relajación ideal y puntos estratégicos para contemplar sus alrededores. Unas maravillosas vistas a la montaña y un clima de primavera, le darán la bienvenida durante todo el año. Las terrazas también dan a un jardín tropical con un hermoso césped. Los postes artísticos de madera alrededor de los espacios al aire libre, realzan el ambiente natural.
En el interior, la sala de estar tiene un techo alto, hermosos pisos de baldosas oscuras, una chimenea decorada con azulejos y un fácil acceso a la terraza principal. Es un encantador espacio abierto.
La cocina aquí tiene atractivos gabinetes personalizados. Una barra de cocina elevada hace que sea fácil disfrutar de la compañía mientras se cocina. La encimera, los bonitos electrodomésticos, las lámparas colgantes y el fregadero grande ayudan a hacer de esta una gran cocina.
A través de una entrada arqueada, el comedor es un espacio maravilloso para entretenerse o comer con estilo. Abra las puertas dobles que dan a los jardines y disfrute comer al aire libre o respirar aire fresco.
Las habitaciones también tienen techos altos y vigas a la vista. El gran dormitorio principal tiene acceso de doble puerta a una segunda terraza. El baño privado es espacioso, con un vestidor con estanterías de madera, así como una ducha con mampara de cristal con bonitas baldosas.
Toques especiales como las puertas con persianas realzan el entorno en las habitaciones.
Esta es una gran casa. Muchas de las casas en esta excelente comunidad se venden a precios mucho más altos. Esta casa es una oportunidad real para vivir en Panamonte Estates. Es probable que se venda rápidamente.
Más acerca de Panamonte Estates
Panamonte Estates es una maravillosa opción de comunidad residencial. Ahora puedes vivir ahí. Panamonte Estates con sus gloriosos jardines, río, vistas a las montañas y un corto paseo hasta el centro. Y también obtiene lo mejor de la cocina de Boquete justo al lado.
Panamonte Estates está justo al lado del Hotel Panamonte, famoso por su amable hospitalidad, encanto antiguo y exquisita cocina. El Panamonte no es solo un hotel o un albergue, sino la verdadera definición de una posada rural: un lugar cálido y acogedor para los viajeros que buscan un ambiente confortable y una atención personalizada, un hogar lejos del hogar.
Desde 1914, The Hotel Panamonte ha acogido a viajeros y exploradores de todo el mundo. La posada es propiedad y está dirigida por la familia Collins-Elliot, que durante más de 60 años ha combinado armoniosamente sus tradiciones escandinavas con la amabilidad y la belleza natural por las que Boquete es conocido.
Ubicado al pie del volcán Barú, el Panamonte es la base perfecta para explorar las tierras altas de Chiriquí, y es una opción de alojamiento de servicio completo en Boquete, que ofrece un restaurante gourmet de renombre regional.
Desde el hotel: "Desde 1914, Panamonte Hotel ha sido el hotel de Boquete elegido por viajeros de cerca y de lejos. A principios de siglo, llegar a Boquete era una caminata de aventura por derecho propio, que involucraba carros tirados por bueyes, pequeños trenes y carruajes tirados por caballos. Hoy, los vuelos nacionales e internacionales a David (aproximadamente a 45 minutos de Boquete) y las carreteras modernas hacen que el viaje sea rápido y fácil.
La familia Collins-Elliot, durante más de 50 años, ha combinado sus tradiciones suecas del Viejo Mundo con la amabilidad de Panamá, en el extraordinario entorno de belleza natural de Boquete. Han creado un destino de hotel de lujo que se ha convertido en una tradición para muchos. Familias de la ciudad de Panamá, Estados Unidos y Europa han venido a The Panamonte durante tres generaciones para celebrar bodas, lunas de miel, bautizos y reuniones familiares, a veces reservando todas las 25 habitaciones del hotel para acomodar a sus huéspedes.
En 2008, The Panamonte Inn & Spa se sometió a una extensa renovación. Las habitaciones interiores originales de la posada que dan al patio fueron renovadas, conservando su antiguo encanto mientras se benefician de todos los baños y comodidades nuevos. Se agregaron lujosas y espaciosas habitaciones Garden Junior Suites y Garden Terrace, cada una con un patio lateral al jardín privado o una terraza delantera cubierta. El antiguo y encantador comedor se renovó, haciéndolo aún más acogedor y encantador. Los jardines, ya fabulosos, se ampliaron y se volvieron más. El famoso Fireside Lounge sigue siendo el mismo que siempre ha sido y sigue atrayendo a la gente una y otra vez. Hoy en día, The Panamonte Inn & Spa es verdaderamente el hotel de primer nivel en Boquete, el lugar al que vienen los viajeros y viejos amigos (para disfrutar del lujo campestre y atemporal con las comodidades más modernas.
Ubicado a una altura de 1200 metros (o casi 4,000 pies) sobre el nivel del mar, el clima durante todo el año es fresco y refrescante. Ya sea que visite durante la temporada verde de junio a octubre, o durante los meses de temporada alta de noviembre a mayo, la brisa es fresca, las nieblas de bajareque proyectan arco iris sobre las cimas de las montañas y la gente es acogedora. Algunos dicen que siempre es primavera en Boquete. Ciertamente, durante todo el año, los árboles son verdes y las flores de las tierras altas y tropicales siempre están en flor.
Boquete descansa en un valle debajo del imponente Volcán Barú, un gigante dormido, el pico más alto de Panamá con 3.475 metros. Proporciona la puerta de entrada perfecta para explorar los bosques nubosos de las tierras altas. El Panamonte Inn & Spa se especializa en la organización de salidas para huéspedes, sin importar sus preferencias. Ya sea que desee sumergirse en aguas termales volcánicas, recorrer una granja de orquídeas, visitar una finca de café de clase mundial, hacer rafting en un río de aguas bravas de clase 4 o 5, hacer una excursión de un día a una playa del Pacífico cercana o viajar en tirolina a través del dosel de la selva tropical, The Panamonte puede organizar las eco-aventuras que usted y su familia anhelan. Termine su día con un cóctel en el jardín o junto al fuego crepitante en el salón Fireside, seguido de una cena en el comedor tranquilo y elegante, donde su experiencia culinaria es guiada por el chef / propietario de renombre internacional, Charlie Collins.
A solo cinco minutos a pie de la ciudad, The Panamonte Inn & Spa es el lugar ideal desde el que basar sus vacaciones o evento familiar, y está perfectamente ubicado para disfrutar de cualquiera de los Festivales Anuales de Boquete, como la Feria de Las Flores y Café (enero) o la Feria de Las Orquideas (abril). Planifique su escapada de vacaciones ahora; venga a Panamá, venga a Boquete, venga al Panamonte Inn & Spa para vivir una experiencia incomparable de lujo relajado y sin pretensiones en uno de los bosques nubosos de las tierras altas más hermosos de América Central ".
Comuníquese con Casa Solution si tiene alguna pregunta o le gustaría visitar esta Excepcional Casa de lujo en Panamonte Estates de venta en Boquete, Panamá.
For inquiries,
please contact casa solution, or
fill out the form below.
I'm interested in Sold by Casa Solution – Outstanding Panamonte Estates Luxury Home for Sale in Boquete – ¡Súper oferta! Excepcional Casa de lujo en Panamonte Estates de venta en Boquete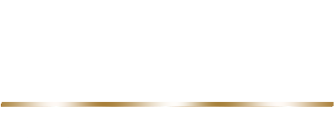 CONTACT US
Casa Solution is now Open. The staff are working full time and are available in the office, by phone and email.
Please call 011.507.720.1331 or email info(at)casasolution(dotted)com with any questions. We are happy to help.
The Casa Solution office hours are 8:30am – 5:30pm Monday through Saturday. The offices are closed on Sundays and Panamanian National Holidays.
For assistance, please visit us in Boquete, call, text, fill out the below form or email and we will be happy to be of service. We look forward to helping you.
Thank you for the opportunity to be of service.
GET TO KNOW US MORE
Questions? Contact Us
Please let us know of any questions or how we may be of service to you.