Main Content
PinoAlto Boquete Condominiums for Sale – An Exclusive Residential Project – Several Options Available – This One is 1,022 Square Feet – Furnishings Included – Owner Financing Available
Boquete Country Club, Alto Boquete, Chiriqui
When the most respected name in Panamanian hospitality and real estate development comes to town, it's a good idea to pay attention.
Empresas Bern has chosen its location for an impressive condominium hotel project in Boquete.  Pinoalto will be located in a prime spot within Boquete Country Club less than 10 minutes to Boquete's downtown.
Bern has built some of the finest residential developments in Panama.  Now, you can own a Bern condo in Boquete.   The new development has been named Pinoalto.  The project is now available for sale.
This 98-unit four-story project offers one- two- and three-bedroom options, all with two full bathrooms, open-air foyers, and high-end appliances. Choose your condo hotel unit before the options become more limited or the project sells out.
Pinoalto is 340 miles from Panama City and only 40 miles from the Costa Rican border in the ex-pat haven of Boquete, a town of about 23,000 nestled on the Caldera River and Volcan Baru.
This fabulous mountain project is composed of various sized Condo Suites and multiple resort-style social areas focused on leisure and community.
The Pinoalto complex has access to a variety of different amenities, including Boquete Country Club's two tennis courts, an equestrian center with 30 stalls and its riding trail, gym, pool, jacuzzi, and sauna.
You may choose to reside full-time in your wonderful Pinoalto condo, live part-time there and allow the condo-suite option to earn you rental income, or simply purchase one or more units as a quality investment with cash flow and significant upside potential.
The very nice furnishings are included in the price.
About the condo suites option:
Condo Suites Benefits
Versatile product allowing for multiple uses
Adopts to global trends in terms of short-stays
Can generate a higher ROI than that of other traditional condo or apartment units
Hotel-style operations and specialized guest services
Units are delivered fully furnished and ready to use
Units can be sold to investors visiting Panama frequently who wish to use their units while they are not occupied by hotel usage
Spring-like weather
Boquete sits 4,000 feet above sea level and offers spring-like weather year-round, the best coffee on the planet, and a stunning variety of florals. This 98-unit four-story project offers one- two- and three-bedroom options, all with two full bathrooms, open-air foyers, and high-end appliances. Each unit will be delivered fully furnished, and located in just over 1,000 to 1,500 square feet.
Healthcare and amenities
In addition to a combined social area with a restaurant, reading and coffee rooms, fire pits, golf course, and swimming pools there is a planned medical presence tucked into the development to augment one of the most advanced healthcare systems in Latin America, located 50-minutes away in David, the second largest city in Panama.
Addressing the needs
This new-to-market concept combines the area's need for retirement homes as well as short- and long-term rentals with apartment-like amenities. With on-site management, Pinoalto is perfect for the investor wishing to capitalize on the expanding allure of Boquete with lovely weather, a booming ex-pat community, plenty of out-door-activities, and its near location to both the Caribbean and the Pacific Ocean.
"Pinoalto has so much to offer by just being located in the heart of Boquete with its booming restaurant scene, loads of fresh vegetables, fish straight from the water, European-style baked bread, farm-fresh eggs, poultry, sausages, and meats. There is also the active lifestyle including white water rafting, surfing, golf, and hiking as well as endless bird watching, enjoying the beautiful flowers and magnificent coffee!"
Social and Common Areas
Wheelchair-accessible firepits
Hammock area
Public restrooms
Pool and jacuzzi
Reading and coffee room
Semi-roofed terrace
Lockout area
Restaurant with terrace
What Your Turnkey Condo Suite Includes
Bedrooms
Bed
Nightstand
Closet
Curtains
Light fixtures
Bathrooms
Bathroom fixtures
Cabinets
Light fixtures
Kitchenette
Kitchen appliances
Light fixtures
Living Room
Sofa
TV cabinet
Curtains
Light fixtures
Dining Area
Dining table
Dining chairs
TV cabinet
Kitchen stools
Light fixtures
Landry Area
Washer/dryer unit
Laundry sink
Light fixtures
The items listed here as appliances and furniture are included in the price!
Financing Available with a 5-Year Term (50% in total deposits during Construction)
The other 50% can be financed for 5 years with a rate of 6.5% (variable, please confirm current rate).
5% annual principal reduction.  No pre-approval process.  No pre-payment penalty.
Example of Financing for a 95 m2 apartment  at $332,500
50% deposit- $ 166,250 (over 24 months)
Monthly interest payment-/rent $820
Annual principal reduction 5% - $7,570 approximately for year 1.
Option 1– Cash Purchase Or Local Bank Loan
10% at the signing of the contract
10% in 6 months
10% 12 months post signing of the contract
10% 18 months post signing of the contract
10% 24 months post signing of the contract
Option 2– Developer Financing
15% at the signing of the contract
10% in 8 months
10% in 16 months
15% in 24 months
Delivery Date
Estimated first half of 2025.
Maintenance Fee -
$2.50 per square meter. A 95m2/1,022 square feet apartment is expected to be paying $237.50 in maintenance fees.
Available in different sizes:
98 m2/1055 ft2  with 2 beds and 2 baths. 
100 m2 / 1076 ft2 with 2 beds and 2 baths. 
107 m2  / 1151 ft2 with 2 beds and 2 baths.
145 m2 / 1560ft2 with 3 beds and 2 baths. 
Please contact Casa Solution if you have any questions or would like to visit PinoAlto Boquete - An Exclusive Residential Project in Pre-Construction, Alto Boquete, Chiriqui Province.
For inquiries,
please contact casa solution, or
fill out the form below.
I'm interested in PinoAlto Boquete Condominiums for Sale – An Exclusive Residential Project – Several Options Available – This One is 1,022 Square Feet – Furnishings Included – Owner Financing Available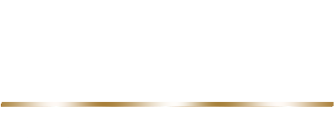 CONTACT US
Casa Solution is now Open. The staff are working full time and are available in the office, by phone and email.
Please call 011.507.720.1331 or email info(at)casasolution(dotted)com with any questions. We are happy to help.
The Casa Solution office hours are 8:30am – 5:30pm Monday through Saturday. The offices are closed on Sundays and Panamanian National Holidays.
For assistance, please visit us in Boquete, call, text, fill out the below form or email and we will be happy to be of service. We look forward to helping you.
Thank you for the opportunity to be of service.
GET TO KNOW US MORE
Questions? Contact Us
Please let us know of any questions or how we may be of service to you.