Main Content
Incredible 93 Acres Potrerillos Arriba, Panama Property Close to Boquete – Buy All or a Part – Increíble 93 acres Potrerillos Arriba,  Propiedad de Panamá Cerca de Boquete – Compre Todo o una Parte
Potrerillos Arriba, Boquete, Chiriqui
Hacienda Bella Vista is situated at an elevation of approximately 3,800 feet. The weather is very similar to Boquete and Volcan, The property has an excellent climate, wonderful views and some special characteristics making it well-suited to build a residential development or an estate home.  A portion of the property also could be used for hydroponic or greenhouse growing.
Located on the property are two canyons with beautiful tropical plants, exotic birds & butterflies, wild parrots, a stream with pools and several cascading waterfalls.
Hacienda Bella Vista has a very gentle sloping terrain and has excellent views to the majestic volcanic peak, Volcan Baru and also ocean views.
The beautiful little town of Potrerillos has been a well-kept secret.  Potrerillos Arriba is just a short drive away from Boquete's great restaurants and shopping. Also it is close to David, one Panama's largest cities where there are excellent restaurants, an international airport, very modern hospitals, new shopping malls, theaters and a casino.  It is also an easy day trip from the property to the beaches and the protected harbor of Boca Chica on the Pacific Ocean.  From Boca Chica many beautiful tropical islands are within just a few minutes boat ride.
The new Ruta Sur road runs through the area of Potrerillos making this zone a central point between three key areas of Panama – Boquete, Volcan and David.  The Ruta Sur is the fastest way to travel between Boquete and Volcan.  This property benefits greatly from this recent addition as well as the new highway between Boquete and David.
The beautiful estate next to Hacienda Bella Vista formerly was the summer home of the former president of Panama.
Hacienda Bella Vista consists of 2 fincas (parcels) totaling 38.94 hectares. Each parcel has two globos (lots). One of the lots, Globo B, has a previous government approval for a 24 lot subdivision.  The lots in the subdivision would range from approximately 1/3 to 1 acre each and have views of the ocean and the famous Volcan Baru volcano.  The 4 globos can be purchased separately or all together.  Please see pricing below.
Electricity and water are in the street and a new water well is on the property.
Buy All or Just a Part of This Beautiful Property...
Pricing and Options
Entire Property - $1,500,000
Lot A of 128,211 square meters = 31.67 Acres or 12.82 Hectares - $480,000
Lot B of 74,695 square meters = 7.47 Hectares  - $450,000
Lots C and D totaling 186,524 square meters = 96.19 Acres  - $700,000
Please contact Casa Solution for more information or to view this incredible development or estate property in Potrerillos, Panama.
---
Increíble 93 acres Potrerillos Arriba,  Propiedad de Panamá Cerca de Boquete - Compre Todo o una Parte
Hacienda Bella Vista está situada a una altura de aproximadamente 3,800 pies.  El clima es muy similar al de Boquete y Volcán.  La propiedad tiene un clima excelente, vistas maravillosas y algunas características especiales que la hacen ideal para construir un desarrollo residencial o una casa de campo.  Una parte de la propiedad también podría usarse para cultivos hidropónicos o de invernadero.
En la propiedad se encuentran dos cañones con hermosas plantas tropicales, aves y mariposas exóticas, loros salvajes, un arroyo con piscinas y varias cascadas.
Hacienda Bella Vista tiene un terreno inclinado muy suave y tiene excelentes vistas al majestuoso pico volcánico, Volcán Barú y también vistas al océano.
El pequeño y hermoso pueblo de Potrerillos ha sido un secreto bien guardado.  Potrerillos Arriba se encuentra a poca distancia en auto de los excelentes restaurantes y tiendas de Boquete.  También está cerca de David, una de las ciudades más grandes de Panamá, donde hay excelentes restaurantes, un aeropuerto internacional, hospitales muy modernos, nuevos centros comerciales, teatros y un casino.  También es un viaje fácil de un día desde la propiedad a las playas y al puerto protegido de Boca Chica en el Océano Pacífico.  Desde Boca Chica, muchas hermosas islas tropicales se encuentran a solo unos minutos en bote.
La nueva  Ruta Sur atraviesa el área de Potrerillos haciendo de esta zona un punto central entre tres áreas clave de Panamá: Boquete, Volcán y David.  La Ruta Sur es la forma más rápida de viajar entre Boquete y Volcán.  Esta propiedad se beneficia enormemente de esta reciente incorporación, así como de la nueva carretera entre Boquete y David.
La hermosa finca junto a la Hacienda Bella Vista antiguamente fue la casa de verano del ex presidente de Panamá.
Hacienda Bella Vista consta de 2 fincas (parcelas) con un total de 38.94 hectáreas.  Cada paquete tiene dos globos (lotes).  Uno de los lotes, Globo B, cuenta con la aprobación previa del gobierno para una subdivisión de 24 lotes.  Los lotes en la subdivisión variarían de aproximadamente 1/3 a 1 acre cada uno y tienen vistas al océano y al famoso volcán Volcán Barú.  Los 4 globos se pueden comprar por separado o todos juntos.  Consulte los precios a continuación.
La electricidad y el agua están en la calle y hay un nuevo pozo de agua en la propiedad.
Compre todo o solo una parte de esta hermosa propiedad ...
Precios y opciones
Propiedad completa - $ 1,500,000
Lote A de 128,211 metros cuadrados = 31.67 acres o 12.82 hectáreas - $ 480,000
Lote B de 74,695 metros cuadrados = 7.47 hectáreas - $ 450,000
Lotes C y D que suman 186,524 metros cuadrados = 96.19 acres - $ 700,000
Comuníquese con Casa Solution para obtener más información o para ver este increíble desarrollo o propiedad inmobiliaria en Potrerillos, Panamá.
For inquiries,
please contact casa solution, or
fill out the form below.
I'm interested in Incredible 93 Acres Potrerillos Arriba, Panama Property Close to Boquete – Buy All or a Part – Increíble 93 acres Potrerillos Arriba,  Propiedad de Panamá Cerca de Boquete – Compre Todo o una Parte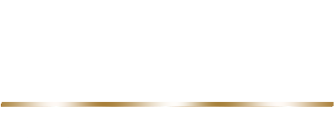 CONTACT US
Casa Solution is now Open. The staff are working full time and are available in the office, by phone and email.
Please call 011.507.720.1331 or email info(at)casasolution(dotted)com with any questions. We are happy to help.
The Casa Solution office hours are 8:30am – 5:30pm Monday through Saturday. The offices are closed on Sundays and Panamanian National Holidays.
For assistance, please visit us in Boquete, call, text, fill out the below form or email and we will be happy to be of service. We look forward to helping you.
Thank you for the opportunity to be of service.
GET TO KNOW US MORE
Questions? Contact Us
Please let us know of any questions or how we may be of service to you.