Main Content
Teatro Amador, Panama's Premier Nightclub, + Restaurant & Co-Working Space is Now for Sale – Turnkey Investment
Casco Viejo, Panama City, Panama
Teatro Amador is located in the heart of the historic district of the Republic of Panama, just a 5-minute drive from downtown Panama City and a 10-minute walk to the Subway station. Teatro Amador was built in 1908 by The Railroad Panama Company and is the oldest actively running theater and event space in Panama.
In the 1980's, most of the properties in the old town "Casco Antiguo", were abandoned or damaged (due to the US Invasion in 1989). However, the property was re-built in 2012, 100 years after it's opening. The new design focused on a multidisciplinary space adapted to host shows, concerts, movies, films, corporate and private events. In 2015 and 2018, the venue underwent to other cosmetic upgrades including all new furniture, décor and the introduction of a new restaurant concept, Caliope.
The value of the furniture, sound and visual equipment is approximately $350.000. During the restoration, the architect incorporated many elements and details of Art Deco and Colonial design and the building is one of the most attractive architectural gems in the historic district. The building includes a total back-up power generator with automatic transfer system.
General Information
Capacity
500 Standing
350 Cocktail event
130 Seated event
90 Theater
Floor Plan metrics
Ground area: 3,230 Sq Ft.
Total area: 11,296 Sq Ft.
Level 000. Ground floor: 3,230 Sq Ft
Level 100. Mezzanine Venue: 1,601 Sq Ft
Level 200. Restaurant Space: 3,397 Sq Ft
Level 300. Office & Co-working Space: 3,067 Sq Ft.
Event Venue
Teatro Amador is considered the best space in Panama City for live shows of up to 500 people. Buyers will be getting a top-notch sound and lighting system (many say
the best in Central America), amazing acoustic engineering and infrastructure and two large bars with top-of-the-line equipment. In 2015, Teatro Amador was listed as #89 ranking of 100 Discos in the world according to DJ Mag.com.
Teatro has hosted top international artists including Joss Stone, Piazzola Plays Piazzola, Ruben Blades, Pedrito Martinez, Nicolas Jaar, Desorden Publico, Nelson Arrieta, The Martines Brothers, Rawayana, Señor Loop, Laura Guevara, &Me, Son Miserables, Damian Lazarus, Los Rabanes, Bacilos, Lasso, Bedouim, Monalisa y Rodrigo, Bomba Estereo, Lee Van Dowski, Dubfire, Paco Osuna, San Luis, Stacey Pullen, Hot Since 82, Tini, DJ IRIE, Anja, Schneider, Loco Dice, DJ Tennis and more.
The venue also has the capability to adapt to a variety of different private and corporate events including conferences, press events, product launches, cultural events or educational workshops. Previous customers include Cervecería Nacional, Procter & Gamble, Municipio de Panamá, Bacardí, Buchanan's, Cartier, Ford, Audi, Land Rover, Autoridad de Turismo de Panamá, Adidas, Under Armour, Festival Internacional de Cine, L'Oreal and TEDx.
Restaurant
Located on the level 300, the restaurant was fully renovated in 2014 and includes an exposed state of art kitchen with custom-made stainless-steel fixtures and furniture valued at over $300,000.
From 2015 to 2020, the restaurant operated as Caliope Restaurant & Bar which achieved a rank of the #1 restaurant in Panama City by TripAdvisor out of over 900 total restaurants.
The restaurant has 90 seats and can serve up to 200 for cocktail events. The restaurant has an integrated sound and acoustic system and is ideal for live shows and also includes two private dining rooms. The space includes a 320sq ft inner-courtyard with live green wall.
For several years, every weekend Caliope hosted a dining and musical experience called "Helicon"; customers enjoyed an exquisite menu, live art, dance and experimental music that transitioned into Panama's most exclusive party and nightlife scene.
Helicon featured a host of select DJs, artists, and producers interacting with the space and people providing partygoers with a spiritual experience, and a sense of awe and possibility.
Offices & Co-working space.
The upper floor contains a beautiful 2.895 Sq Ft office space with up to 14 workstations, an 8-person private conference room, 1 private office, 1 semi-private room, 3 bathrooms, and kitchenette.
Casco Viejo Tax Incentives.
In 1997, UNESCO named Casco Viejo a World Heritage Site which kicked off the restoration of its streets and colonial buildings. Today, both tourists and Panamanians are returning to Casco Viejo making it one of the most expensive residential and commercial districts of the country.
Since the late 90's, the government implemented new fiscal regulation that ignited a rehabilitation of the area, Teatro Amador building is currently eligible for three incentives:
• 3% interest rate credit on commercial loans.
• 30 years property tax exemption. Exp 2042.
Turnkey Price: $3.950.000
Includes intellectual property, mailing lists, all furniture, fixtures, equipment and everything a new operator would need to execute their own vision. Buyer may also assume existing debt of approximately $2.1 million, which has a net interest rate of only 2.75% (due to Casco interest rate incentive) and 15-year amortization.
More About Casco Antiguo, Panama
---
Teatro Amador
Oportunidad de Compra y Arrendamiento al Propietario Actual de uno de los más Aclamados Clubes Nocturno + Restaurante & Espacio de Trabajo en Panamá
Acerca del edificio
El Teatro Amador está situado en el corazón del distrito histórico de la República de Panamá, a sólo 5 minutos en coche del centro de la ciudad de Panamá y a 10 minutos a pie de la estación de metro. El Teatro Amador fue construido en 1908 por la Compañía Ferroviaria de Panamá y es el más antiguo teatro activo y espacio de eventos en Panamá. En los años 1980, la mayoría de las propiedades del Casco Antiguo fueron abandonadas o dañadas (debido a la invasión estadounidense en 1989). Sin embargo, la propiedad fue reconstruida en 2012, 100 años después de su apertura. El nuevo diseño se concentró en un espacio multidisciplinario adaptado para presentar programas, conciertos, películas, películas, acontecimientos corporativos y privados. En 2015 y 2018, el lugar se sometió a otras mejoras cosméticas que incluyen todos los nuevos muebles, decoración y la introducción de un nuevo concepto de restaurante, Caliope. El valor del mobiliario, equipo de sonido y visual es de aproximadamente $350.000.
Durante la restauración, el arquitecto incorporó muchos elementos y detalles de diseño Art Deco y Colonial y el edificio es una de las joyas arquitectónicas más atractivas del distrito histórico. El edificio incluye un generador de energía de respaldo total con sistema de transferencia automática.
Métricas del plano de planta
Area del suelo: 3.230 sq ft.
Area total: 11.296 sq ft.
Nivel 000. Planta baja: 3.230 Sq Ft
Nivel 100. Lugar del entresuelo: 1.601 pies cuadrados
nivel 200. Espacio para restaurantes: 3.397 pies cuadrados
nivel 300. Espacio de oficina y trabajo, 3.067 pies cuadrados
Lugar del evento.El lugar del evento es considerado el mejor espacio de la Ciudad de Panamá para espectáculos en vivo de hasta 500 personas. Los compradores obtendrán un sistema de sonido e iluminación de primer nivel (muchos dicen que el mejor de América Central), una increíble ingeniería acústica e infraestructura y dos grandes bares con equipos de primera línea.
Teatro ha sido anfitrión de los mejores artistas internacionales incluyendo Joss Stone, Piazzola Plays Piazzola, Ruben Blades, Pedrito Martinez, Nicolas Jaar, Desorden Publico, Nelson Arrieta, The Martines Brothers, Rawayana, Señor Loop, Laura Guevara, &Me, Son Miserables, Damian Lazarus, Los Rabanes, Bacilos, Lasso, Bedouim, Monalisa y Rodrigo, Bomba Estereo, Lee Van Dowski, Dubfire, Paco Osuna, San Luis, Stacey Pullen, Hot Since 82, Tini, DJ IRIE, Anja, Schneider, Loco Dice, DJ Tennis y muchos mas.
El lugar también tiene la capacidad de adaptarse a una variedad de diferentes eventos privados y corporativos, incluidas conferencias, eventos de prensa, lanzamientos de productos, eventos culturales o talleres educativos.  Entre los clientes anteriores se encuentran la Cervecería Nacional, Procter & Gamble, Municipio de Panamá, Bacardi, Buchanan's, Cartier, Ford, Audi, Land Rover, Autoridad de Turismo de Panamá, Adidas, Under Armour, Festival Internacional de Cine, L'Oreal y TEDx.
Información general
Capacidad
500 Evento parado
350 Evento de cóctel
130 Evento sentado
90 Teatro
Situado en la planta 300, el restaurante fue completamente renovado en 2014 e incluye una cocina de última generación con accesorios hechos a medida de acero inoxidable y muebles valorados en más de $300.000.
De 2015 a 2020, el restaurante operó como Caliope Restaurante & Bar, que alcanzó el rango del restaurante #1 en la ciudad de Panamá por TripAdvisor de más de 900 restaurantes en total.
El restaurante tiene 90 asientos y puede servir hasta 200 para eventos de cócteles. El restaurante tiene un sistema integrado de sonido y acústica y es ideal para espectáculos en vivo y también incluye dos comedores privados. El espacio incluye un patio interior de 320 pies cuadrados con pared verde viva.
Durante varios años, cada fin de semana Caliope organizó una experiencia gastronómica y musical llamada "Helicon"; los clientes disfrutaron de un exquisito menú, arte en vivo, danza y música experimental que se transformó en la escena de fiesta y vida nocturna más exclusiva de Panamá. Helicon contó con una gran cantidad de DJs, artistas y productores selectos que interactuaron con el espacio y personas que brindaron a los asistentes a la fiesta una experiencia espiritual y una sensación de asombro y posibilidad.
Oficinas y espacio de trabajo
El piso superior contiene un hermoso espacio de oficina de 2.895 pies cuadrados con hasta 14 estaciones de trabajo, una sala de conferencias privada para 8 personas, 1 oficina privada, 1 sala semiprivada 3 baños y cocina americana.
Incentivos fiscales del Casco Viejo.En 1997, la UNESCO nombró al Casco Viejo Patrimonio de la Humanidad, lo que dio inicio a la restauración de sus calles y edificios coloniales. Hoy en día, tanto turistas como panameños están regresando al Casco Viejo convirtiéndolo en uno de los distritos residenciales y comerciales más caros del país.
Desde finales de los años 90, el gobierno implementó una nueva regulación fiscal que inició una rehabilitación de la zona, el edificio Teatro Amador es actualmente elegible para tres incentivos:
- 3% de descuento en la tasa de interés de los préstamos comerciales.
- 30 años de exención de impuestos sobre la propiedad.
- Exención del impuesto sobre la renta
Teatro Amador actualmente tiene una exención de impuestos a la propiedad de 30 años, un subsidio de tasa de interés preferencial del 3% y es elegible para una excepción de impuesto sobre la renta de 30 años.
Detalles de compra
Oportunidad de compra y arrendamiento al propietario actual
Precio de venta: $3.800.000
Alquiler anual: $360,000 7% IVA (ITBMS)
Aumentos anuales del alquiler: 2,5%
Alquiler anual por ft²: $31,76
Plazo de arrendamiento: 10 años.
El propietario está en el proceso de ejecutar un nuevo concepto para todo el edificio que combinará un restaurante, un lugar de vida nocturna, alquileres de estudios fotográficos y un espacio de trabajo, que tendrá la marca The Factory. Siempre hemos hecho un gran negocio de alquiler del espacio para sesiones de moda, lanzamientos de productos y a otros clientes corporativos y profesionales.
Con el nuevo concepto, estos ingresos son sinérgicos con nuestras operaciones de alimentos y bebidas y nos permiten administrar efectivamente dos negocios en el mismo espacio al mismo tiempo, lo que creemos que generará más ingresos que solo un club nocturno y un restaurante que generalmente operan durante muchas menos horas. Estamos invirtiendo más de $ 250,000 en nueva decoración para lanzar el nuevo concepto más adelante en 2021. Tenemos una presentación completa sobre el nuevo negocio disponible bajo petición.
Concepto de funcionamiento: La fábrica.
Estudio de producción, desayunos, almuerzos, cenas y comidas para llevar, espacio para eventos corporativos y sociales, y área de trabajo.
For inquiries,
please contact casa solution, or
fill out the form below.
I'm interested in Teatro Amador, Panama's Premier Nightclub, + Restaurant & Co-Working Space is Now for Sale – Turnkey Investment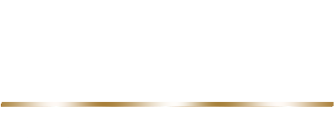 CONTACT US
Casa Solution is now Open. The staff are working full time and are available in the office, by phone and email.
Please call 011.507.720.1331 or email info(at)casasolution(dotted)com with any questions. We are happy to help.
The Casa Solution office hours are 8:30am – 5:30pm Monday through Saturday. The offices are closed on Sundays and Panamanian National Holidays.
For assistance, please visit us in Boquete, call, text, fill out the below form or email and we will be happy to be of service. We look forward to helping you.
Thank you for the opportunity to be of service.
GET TO KNOW US MORE
Questions? Contact Us
Please let us know of any questions or how we may be of service to you.