Main Content
Sold by Casa Solution – The Fabulous Haven Spa and Hotel in Boquete, Panama is Now for Sale – A Great Opportunity! – Tripavisor Traveler's Choice & Certificate of Excellence – El Fabuloso Haven Spa and Hotel en Boquete, Panamá ya está a la venta: ¡una Gran Oportunidad! -Elección del viajero de Tripadvisor y Certificado de excelencia
Downtown Boquete, Boquete
This property is sold .
For more properties currently for sale similar to this one, commercial properties in Panama over $1,000,000, click here.
We would appreciate the opportunity to be of service to you. Please visit, call 011-507-720-1331 or contact Casa Solution today.
---
In downtown Boquete, one of the world's most acclaimed and sought after expat retirement and tourism destinations, is the Haven Spa and Hotel. Widely considered one of the great gems of Boquete, the Haven Spa and Hotel stands out as one of the premiere destinations in all of Panama. Now it can be yours.
The Haven has been brilliantly created by talented health and development professionals. It is a shining example of seamless modern design incorporating a range of desirable features. It enjoys a well-earned reputation as a quality health center providing a wide range of treatments, award winning hotel and spectacular property in a prime location.
So Many Great Features and Income Streams
The property consists of a hotel with 9 air-conditioned rooms, gym with a comprehensive range of equipment, swimming pool and relaxation zone, spa with treatment rooms, landscaped tropical gardens, hot tub, steam and infrared saunas and an additional well-appointed 1 bedroom apartment. One of the hotel rooms was recently added and more could be added with limited cost.
A Large 3,000 Square Foot Apartment (Owner's Home) Is Included!
The large luxury apartment has served as the quality owners' primary residence. It has a large kitchen, 2 bedrooms and 2 and half bathrooms. It is in itself a great residence.
A Major Added Bonus
A major added bonus is an adjacent undeveloped lot of 1/2 acre that offers expandability and flexibility. It has plenty of room for more gardens, casitas, or other nice additions to this premiere property. The lot is included in the price shown.
A Great Boquete Business Opportunity
Included in the price are the well-known and branded spa and hotel business, hotel room furnishings, spa treatment tables, and much more.
The Haven is considered a highly prestigious property close to downtown Boquete, but in a quiet area and near large estate homes.
Regarding the hotel rooms, 5 have King beds, 3 queen and 1 twin. Four of the rooms have kitchenettes. Though only occasionally needed in Boquete, all have air conditioning.
The 1 bedroom apartment is 900 square feet. It could easily be converted into 2 additional hotel rooms.
The grounds are tropically luscious. They are augmented by a mountain stream that runs down the side of the property and by some of the hotel rooms.
There are five beautiful fountains spread among the grounds providing a gentle ambiance for a relaxing setting.
The property has amble parking spaces.
The spa and clinic has 2,000 square feet of designated space with 5 treatment rooms - 3 with full bathrooms and 1 with hidden plumbing for a bathroom if desired. Four of the rooms could be used as hotel rooms if you would like to move the spa or focus on hotel expansion.
The spa is very popular with expats, locals and guests.
The gym is 1,200 square feet. There are expats and locals paying membership fees for regular use. The Haven's gym includes 8 cardio machines on the upper level and a lower level with 10 workout stations (Body Solid Pro-dual range) free weights, and 2 vibration trainers.
There is also a yoga studio too! It is 775 square feet with wooden floors and huge mirrored walls.
The pool and jacuzzi area are 900 square feet with a Riverpool system exercise pool with machine plus jacuzzi.
The changing rooms have a total of 4 showers, 4 toilets and each have an infrared sauna and steam area.
For those getting treatments, there is an additional tranquility room.
There is a lovely, high ceiling reception and lounge area; also, a small office and shop.
The property has a transferable tax exemption to January 4, 2030.
Or Make It Your Private Home
Could the Haven be your new large luxury home? Seeking a private yet centrally located estate property in Boquete, Panama's famous mountain destination? Consider making this incredible property your truly amazing downtown Boquete private residence. There are no other properties so close to downtown with the large land size combined with the large buildings and features of this one. It could be easily transformed into a spa retreat destination or consider it for your own private residence.
More features include...
Kitchen with fridges and freezer, Laundry room with washing machines and dryers, Staff rest room, 4 Storage rooms, 1 just for supplies, Machine room with 17kw generator and other machinery, maintenance supplies, Storage for maintenance, Large storage rear of garage for 2 advanced water heating system, 4 Takagi Japanese water heaters + 4 storage tanks, computerized system, Covered Garage for two cars, 3 very large water storage tanks plus pressurized water system, 2 Solar panels on the garage and a further solar panel for pool, The water system has triple filters and UV, Central fire alarm, and a Security camera system.
The Haven's Tripadvisor Awards - Very Impressive!
Travellers' Choice - 2012, 13, 14, 15, 16, 17, 18, 19
Certificate of Excellence - 2012, 13, 14, 15, 16, 17, 18, 19
Voted 5th Best Small Hotel in Panama by Tripadvisor in 2019
Highlights
Best contemporary architectural design in Boquete - Highest standards of massage treatments in Panama
Trip advisor Multi- Award winner
Hotel of the year three times
European founders – European standard of quality
Beautiful location
Room for expansion (10 apartments)
Undeveloped business (never marketed with no social media profile) ripe for growth
One the few businesses in panama to remain profitable in downturns
Fantastic brand equity and legacy amongst existing solid customer base
Build and furnishing costs estimated at $3.5m today
Established legacy since 2005 - Stable and committed employee base
This deluxe property provides a wide range of wonderful features at a low price. It is a wonderful business opportunity or the chance to have an incredible luxury residence in the heart of Boquete, Panama.
Please contact Casa Solution if you would like to view this hotel and spa for sale or have questions about The Fabulous Haven Spa and Hotel in Panama.
---
El Fabuloso Haven Spa and Hotel en Boquete, Panamá ya está a la venta: ¡una Gran Oportunidad! - Elección del Viajero de Tripadvisor y Certificado de Excelencia
En el centro de Boquete, uno de los destinos de retiro y turismo para expatriados más aclamados y buscados del mundo, se encuentra el Haven Spa and Hotel. Ampliamente considerado una de las grandes gemas de Boquete, el Haven Spa and Hotel se destaca como uno de los principales destinos en todo Panamá. Ahora puede ser tuyo.
The Haven ha sido creado brillantemente por talentosos profesionales de la salud y el desarrollo. Es un brillante ejemplo de diseño moderno sin costuras que incorpora una gama de características deseables. Goza de una reputación bien ganada como un centro de salud de calidad que ofrece una amplia gama de tratamientos, un hotel galardonado y una propiedad espectacular en una ubicación privilegiada.
Tantas características excelentes y flujos de ingresos
La propiedad consta de un hotel con 9 habitaciones con aire acondicionado, gimnasio con una amplia gama de equipos, piscina y zona de relajación, spa con salas de tratamiento, jardines tropicales, bañera de hidromasaje, saunas de vapor e infrarrojos y un adicional bien equipado 1 apartamento de un dormitorio. Recientemente se agregó una de las habitaciones del hotel y se podrían agregar más con un costo limitado.
¡Se incluye un gran apartamento de 3,000 pies cuadrados (casa del propietario)!
El gran apartamento de lujo ha servido como la residencia principal de los propietarios de calidad. Cuenta con una amplia cocina, 2 dormitorios y 2 baños y medio. Es en sí mismo una gran residencia.
Un bono adicional importante
Una ventaja adicional importante es un lote adyacente no desarrollado de 1/2 acre que ofrece capacidad de expansión y flexibilidad. Tiene mucho espacio para más jardines, casitas u otras buenas adiciones a esta propiedad de primer nivel. El lote está incluido en el precio mostrado.
Una gran oportunidad de negocio en Boquete
En el precio se incluyen los negocios de spa y hotelería conocidos y de marca, muebles de habitaciones de hotel, mesas de tratamiento de spa y mucho más.
The Haven se considera una propiedad de gran prestigio cerca del centro de Boquete, pero en una zona tranquila y cerca de casas de gran tamaño.
En cuanto a las habitaciones del hotel, 5 tienen camas King, 3 queen y 1 doble. Cuatro de las habitaciones tienen cocina. Aunque solo se necesitan ocasionalmente en Boquete, todos tienen aire acondicionado.
El apartamento de 1 habitación es de 900 pies cuadrados. Se podría convertir fácilmente en 2 habitaciones de hotel adicionales.
Los jardines son tropicalmente deliciosos. Son aumentados por un arroyo de montaña que corre por el costado de la propiedad y por algunas de las habitaciones del hotel.
Hay cinco hermosas fuentes repartidas entre los terrenos que proporcionan un ambiente apacible para un entorno relajante.
La propiedad cuenta con espacios de estacionamiento amble.
El spa y la clínica tienen 2.000 pies cuadrados de espacio designado con 5 salas de tratamiento: 3 con baños completos y 1 con tuberías ocultas para un baño si lo desea. Cuatro de las habitaciones podrían utilizarse como habitaciones de hotel si desea mover el spa o centrarse en la expansión del hotel.
El spa es muy popular entre los extranjeros, locales e invitados.
Destacar
El mejor diseño arquitectónico contemporáneo en Boquete - Los más altos estándares de tratamientos de masaje en Panamá
Trip advisor ganador de múltiples premios
Hotel del año tres veces
Fundadores europeos - estándar europeo de calidad
Hermosa ubicación
Espacio para ampliación (10 apartamentos)
Negocio no desarrollado (nunca comercializado sin perfil en las redes sociales) listo para crecer
Uno de los pocos negocios en panamá que sigue siendo rentable durante las recesiones
Valor de marca fantástico y legado entre la sólida base de clientes existente
Los costos de construcción y mobiliario se estiman en $ 3.5 millones hoy
Legado establecido desde 2005: base de empleados estable y comprometida
Esta propiedad de lujo ofrece una amplia gama de características maravillosas a un precio bajo. Es una maravillosa oportunidad de negocio o la posibilidad de tener una increíble residencia de lujo en el corazón de Boquete, Panamá.
Comuníquese con Casa Solution si desea ver esta propiedad o si tiene preguntas sobre El Fabuloso Haven Spa and Hotel en Boquete, Panamá.
For inquiries,
please contact casa solution, or
fill out the form below.
I'm interested in Sold by Casa Solution – The Fabulous Haven Spa and Hotel in Boquete, Panama is Now for Sale – A Great Opportunity! – Tripavisor Traveler's Choice & Certificate of Excellence – El Fabuloso Haven Spa and Hotel en Boquete, Panamá ya está a la venta: ¡una Gran Oportunidad! -Elección del viajero de Tripadvisor y Certificado de excelencia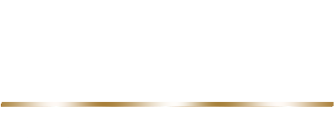 CONTACT US
Casa Solution is now Open. The staff are working full time and are available in the office, by phone and email.
Please call 011.507.720.1331 or email info(at)casasolution(dotted)com with any questions. We are happy to help.
The Casa Solution office hours are 8:30am – 5:30pm Monday through Saturday. The offices are closed on Sundays and Panamanian National Holidays.
For assistance, please visit us in Boquete, call, text, fill out the below form or email and we will be happy to be of service. We look forward to helping you.
Thank you for the opportunity to be of service.
GET TO KNOW US MORE
Questions? Contact Us
Please let us know of any questions or how we may be of service to you.