Main Content
Sold by Casa Solution – Ultra Luxurious House For Sale in Panamonte Estates in Boquete, Panama — Casa Ultra Lujosa en Venta en Panamonte Estates en Boquete, Panamá
Downtown Boquete, Boquete
This property is sold.  Casa Solution handles more property sales in the Boquete area than any other agency.  We would appreciate the opportunity to be of service to you.
Please visit, call 011-507-720-1331 or email us today.
If you're seeking a luxurious lifestyle in a premier Boquete, Panama community, this exquisite home is a great choice.
This mountain estate is a gem, with the added bonus of being located in the prestigious neighborhood of Panamonte Estates, the exclusive, small residential community in downtown Boquete, Panama.
Every part of the home has been carefully planned while drawing on high quality finish work and craftsmanship designed with  remarkable features both in the interior and exterior.
Nestled in a lush tropical setting, the property is situated minutes away from Downtown Boquete with its countless restaurants, bars, shops, amenities, parks and fun.
The front entry with its arched doorway, palm trees and custom wood door is striking.
Entering the home you find a lovely presentation, boasting high ceilings that showcase spacious yet warm and inviting living areas.   There is lots of light brought in through the Kummerlink style large windows which which deliver excellent waterproofing and environmental control.  Flooring upgrades include exquisite porcelain tiles all through out this bright and airy home.
The large, open great room that accommodates the kitchen, dining and living room is impeccably presented.  A beautifully appointed kitchen with elegant wood cabinetry, imported Egyptian Marble and Granite countertops, and stainless steel appliances joins the living area seamlessly.  There is a sleek built-in electric oven and microwave which makes a great match with the gas-fired cooktop and grill for culinary aficionados.  This elegant and contemporary kitchen is perfect for the frequent entertainer.
The superbly designed floorplan provides the ultimate in great indoor/outdoor living and entertaining.  Enjoy dining by large picture windows that frame the beautiful mountain and community views.  The large living room has a fireplace for your pleasure. From here a bank of glass doors open to the outside terrace which lends an alfresco feel to the secondary covered dining area while the gorgeous views of the manicured garden and yard extends to the tropical forest behind it.  Sip locally grown award winning coffee next to your outdoor fireplace that provides warmth on cool Boquete nights.  Another gas-powered fireplace is found inside the house.
The arched doorway theme continues within the house.   The glamorous master bedroom is of elegance and style luxuriously equipped with a beautiful walk-in wardrobe.  Fixtures and fittings of high quality and the sleek materials enhance the clean, contemporary lines of the ensuite master bathroom.  There is also a generous amount of storage space in the elegantly-made wooden cabinetry.
The secondary bedrooms feature their own private bathrooms and built-in wardrobes.  Third bedroom is used as a private office.
All the top-of-the-line appliances come with the house.  Bonus items for your heightened comfort include a towel warmer, a Toto heated toilet seat, and a jacuzzi tub.
The fully secure & enclosed garage is conveniently located with direct access to the kitchen.
Some other features of this luxurious house are:
Hardwired internet and telephone throughout house.
PEX plumbing system through out the home
2 hot water gas fired water heaters
Commercial Size Gas Tank
Commercial exhaust hood and extraction system
Built in Electric Oven and microwave
Chilled water system with extra filtration
4 stage water filtration with UV, pressure tank and reserve 1,000 gallon water tank
Roofing tiles upgraded with an integrated link system for additional water proofing and hardened for walking on it.
More about Panamonte Estates
Panamonte Estates is a wonderful residential community option.  Now you can live there.  Panamonte Estates with its glorious gardens, river, mountains views and short stroll into downtown.  And you get the finest of Boquete cuisine right next door too.
Panamonte Estates is right next to The Hotel Panamonte famous for its gracious hospitality, antique charm and exquisite cuisine.  The Panamonte is not just a hotel or a lodge, but the true definition of a country inn: a warm and friendly place for travelers seeking a comfortable ambiance and personalized attention, a home away from home.
Since 1914, the The Hotel Panamonte  has hosted travelers and explorers the world over. The Inn is owned and run by the Collins-Elliot family, who for more than 60 years has harmoniously blended their Scandinavian traditions with the friendliness and natural beauty that Boquete is known for.
Located at the foot of Barú Volcano, the Panamonte is the perfect base for exploring the Chiriquí Highlands, and is a full-service lodging option in Boquete, offering a  regionally renowned gourmet restaurant.
From the Hotel: "Since 1914, Panamonte Hotel has been the Boquete hotel of choice for travelers from near and far. In the early part of the century, getting to Boquete was an adventure trek in its own right, involving ox carts, small rail trains, and horse drawn carriages. Today, national and international flights into David (approximately 45 minutes away from Boquete) and modern highways make the trip quick and easy.
The Collins-Elliot family, for more than 50 years, has blended their Old World Swedish traditions with the friendliness of Panama, in Boquete's extraordinary setting of natural beauty. They have created a destination luxury hotel that has become a tradition for many. Families from Panama City, the United States and Europe have been coming to The Panamonte for three generations to celebrate weddings, honeymoons, christenings, and family reunions—sometimes booking all of the hotels 25 rooms to accommodate their guests.
In 2008, The Panamonte Inn & Spa underwent extensive renovation. The Inn's original interior guest rooms that look out onto the courtyard were upgraded, retaining their old fashioned charm while benefiting from all new baths and conveniences. Luxurious and spacious Garden Junior Suites and Garden Terrace rooms were added, each with a private garden side patio or covered front terrace. The lovely old dining room received a facelift, making it even more welcoming and charming. The gardens, already fabulous, were expanded and became more so. The famous Fireside Lounge remains much as it always has been, and continues to draw people back, again and again. Today, The Panamonte Inn & Spa is truly the premier Boquete hotel—the place where travelers and old friends come  (for timeless, country luxury with the most modern of amenities.
Located at an elevation of 1200 meters (or almost 4,000 feet) above sea level, the year round climate is cool and refreshing. Whether you visit during the Green Season of June through October, or during the High Season months of November through May, the breezes are cool, the bajareque mists cast rainbows over the mountain tops, and the people are welcoming. Some say it is always Spring in Boquete. Certainly, year round, the trees are green and the highland and tropical flowers are always in bloom.
Boquete rests in a valley beneath the towering Volcan Baru, a sleeping giant—Panama's highest peak at 3,475 meters. It provides the perfect gateway to explore the highland cloud forests. The Panamonte Inn & Spa specializes in organizing outings for guests, no matter what their preference. Whether you want to soak in hot volcanic springs, tour an orchid farm, visit a world class coffee finca, raft a Class 4 or 5 white water river, take a day trip to a near by Pacific beach, or travel by zip line through the rainforest canopy, The Panamonte can arrange the eco-adventures you and your family are craving.  Wind down your day with a cocktail in the garden or by a crackling fire in the Fireside lounge, followed by dinner in the calm and elegant dining room, where your culinary experience is guided by the internationally renowned chef/owner, Charlie Collins.
Only a five minute walk from town, The Panamonte Inn & Spa is the ideal spot from which to base your vacation or family event, and is perfectly located to enjoy any of Boquete's Annual Festivals, such as the Feria de Las Flores y Café (January) or the Feria de Las Orquideas (April). Plan your vacation getaway now—come to Panama, come to Boquete, come to the Panamonte Inn & Spa for an unparalleled experience of relaxed, unpretentious luxury in one of Central America's most beautiful highland cloud forests."
Please contact Casa Solution if you would like to view or have questions about this Ultra Luxurious House For Sale in Panamonte Estates in Boquete, Panama.
---
Casa Ultra Lujosa en Venta en Panamonte Estates en Boquete, Panamá
Si está buscando un estilo de vida lujoso en una comunidad de primera en Boquete, Panamá, esta exquisita casa es una excelente opción.
Esta finca de montaña es una joya, con la ventaja adicional de estar ubicada en el prestigioso barrio de Panamonte Estates, la exclusiva y pequeña comunidad residencial en el centro de Boquete, Panamá.
Cada parte de la casa ha sido cuidadosamente planificada mientras se basa en acabados de alta calidad y mano de obra diseñada con características notables tanto en el interior como en el exterior.
Ubicado en un exuberante entorno tropical, la propiedad está situada a minutos del centro de Boquete con sus innumerables restaurantes, bares, tiendas, servicios, parques y diversión.
La entrada principal con su entrada arqueada, palmeras y puerta de madera personalizada es sorprendente.
Al ingresar a la casa, encontrará una hermosa presentación, con techos altos que exhiben áreas de estar espaciosas pero cálidas y acogedoras. Hay mucha luz que entra a través de las grandes ventanas de estilo Kummerlink que brindan una excelente impermeabilización y control ambiental. Las mejoras de pisos incluyen exquisitos azulejos de porcelana en toda esta casa luminosa y aireada.
La gran sala abierta que alberga la cocina, el comedor y la sala de estar está impecablemente presentada. Una cocina bellamente decorada con elegantes gabinetes de madera, encimeras de granito y mármol egipcio importado y electrodomésticos de acero inoxidable se une a la sala de estar a la perfección. Hay un elegante horno eléctrico empotrado y un microondas que combina a la perfección con la parrilla y la estufa de gas para los aficionados a la cocina. Esta cocina elegante y contemporánea es perfecta para el animador frecuente.
El plano de planta magníficamente diseñado ofrece lo último en entretenimiento y vida interior y exterior fantásticos. Disfrute de una cena junto a grandes ventanales que enmarcan las hermosas vistas a la montaña y la comunidad. El gran salón tiene una chimenea para su placer. Desde aquí, un banco de puertas de vidrio se abre a la terraza exterior que le da una sensación al aire libre al comedor secundario cubierto, mientras que las hermosas vistas del jardín y el patio cuidados se extienden hasta el bosque tropical detrás de él. Disfrute de un café galardonado cultivado localmente junto a su chimenea al aire libre que brinda calor en las frescas noches de Boquete. Otra chimenea a gas se encuentra dentro de la casa.
El tema de la puerta arqueada continúa dentro de la casa. El glamoroso dormitorio principal es de elegancia y estilo lujosamente equipado con un hermoso vestidor. Los accesorios y accesorios de alta calidad y los materiales elegantes realzan las líneas limpias y contemporáneas del baño principal en suite. También hay una generosa cantidad de espacio de almacenamiento en los elegantes gabinetes de madera.
Los dormitorios secundarios cuentan con sus propios baños privados y armarios empotrados. Además, también hay una oficina.
Todos los electrodomésticos vienen con la casa, incluidas numerosas antigüedades orientales. Los artículos adicionales para su mayor comodidad incluyen un calentador de toallas, un asiento de inodoro con calefacción Toto y una bañera de hidromasaje.
El garaje cerrado y completamente seguro está convenientemente ubicado con acceso directo a la cocina.
Algunas otras características de esta lujosa casa son:
Internet cableado y teléfono en toda la casa.
Sistema de plomería PEX en toda la casa
2 calentadores de agua a gas de agua caliente
Tanque de gasolina de tamaño comercial
Campana extractora comercial y sistema de extracción
Horno eléctrico empotrado y microondas
Sistema de agua enfriada con filtración adicional
Filtración de agua de 4 etapas con UV, tanque de presión y tanque de reserva de agua de 1000 gal
Tejas mejoradas con un sistema de enlace integrado para impermeabilización adicional y endurecidas para caminar sobre ellas.
Más acerca de Panamonte Estates
Panamonte Estates es una maravillosa opción de comunidad residencial. Ahora puedes vivir ahí. Panamonte Estates con sus gloriosos jardines, río, vistas a las montañas y un corto paseo hasta el centro. Y también obtiene lo mejor de la cocina de Boquete justo al lado.
Panamonte Estates está justo al lado del Hotel Panamonte, famoso por su amable hospitalidad, encanto antiguo y exquisita cocina. El Panamonte no es solo un hotel o un albergue, sino la verdadera definición de una posada rural: un lugar cálido y acogedor para los viajeros que buscan un ambiente confortable y una atención personalizada, un hogar lejos del hogar.
Desde 1914, The Hotel Panamonte ha acogido a viajeros y exploradores de todo el mundo. La posada es propiedad y está dirigida por la familia Collins-Elliot, que durante más de 60 años ha combinado armoniosamente sus tradiciones escandinavas con la amabilidad y la belleza natural por las que Boquete es conocido.
Ubicado al pie del volcán Barú, el Panamonte es la base perfecta para explorar las tierras altas de Chiriquí, y es una opción de alojamiento de servicio completo en Boquete, que ofrece un restaurante gourmet de renombre regional.
Desde el hotel: "Desde 1914, Panamonte Hotel ha sido el hotel de Boquete elegido por viajeros de cerca y de lejos. A principios de siglo, llegar a Boquete era una caminata de aventura por derecho propio, que involucraba carros tirados por bueyes, pequeños trenes y carruajes tirados por caballos. Hoy, los vuelos nacionales e internacionales a David (aproximadamente a 45 minutos de Boquete) y las carreteras modernas hacen que el viaje sea rápido y fácil.
La familia Collins-Elliot, durante más de 50 años, ha combinado sus tradiciones suecas del Viejo Mundo con la amabilidad de Panamá, en el extraordinario entorno de belleza natural de Boquete. Han creado un destino de hotel de lujo que se ha convertido en una tradición para muchos. Familias de la ciudad de Panamá, Estados Unidos y Europa han venido a The Panamonte durante tres generaciones para celebrar bodas, lunas de miel, bautizos y reuniones familiares, a veces reservando todas las 25 habitaciones del hotel para acomodar a sus huéspedes.
En 2008, The Panamonte Inn & Spa se sometió a una extensa renovación. Las habitaciones interiores originales de la posada que dan al patio fueron renovadas, conservando su antiguo encanto mientras se benefician de todos los baños y comodidades nuevos. Se agregaron lujosas y espaciosas habitaciones Garden Junior Suites y Garden Terrace, cada una con un patio lateral al jardín privado o una terraza delantera cubierta. El antiguo y encantador comedor se renovó, haciéndolo aún más acogedor y encantador. Los jardines, ya fabulosos, se ampliaron y se volvieron más. El famoso Fireside Lounge sigue siendo el mismo que siempre ha sido y sigue atrayendo a la gente una y otra vez. Hoy en día, The Panamonte Inn & Spa es verdaderamente el hotel de primer nivel en Boquete, el lugar al que vienen los viajeros y viejos amigos (para disfrutar del lujo campestre y atemporal con las comodidades más modernas.
Ubicado a una altura de 1200 metros (o casi 4,000 pies) sobre el nivel del mar, el clima durante todo el año es fresco y refrescante. Ya sea que visite durante la temporada verde de junio a octubre, o durante los meses de temporada alta de noviembre a mayo, la brisa es fresca, las nieblas de bajareque proyectan arco iris sobre las cimas de las montañas y la gente es acogedora. Algunos dicen que siempre es primavera en Boquete. Ciertamente, durante todo el año, los árboles son verdes y las flores de las tierras altas y tropicales siempre están en flor.
Boquete descansa en un valle debajo del imponente Volcán Barú, un gigante dormido, el pico más alto de Panamá con 3.475 metros. Proporciona la puerta de entrada perfecta para explorar los bosques nubosos de las tierras altas. El Panamonte Inn & Spa se especializa en la organización de salidas para huéspedes, sin importar sus preferencias. Ya sea que desee sumergirse en aguas termales volcánicas, recorrer una granja de orquídeas, visitar una finca de café de clase mundial, hacer rafting en un río de aguas bravas de clase 4 o 5, hacer una excursión de un día a una playa del Pacífico cercana o viajar en tirolina dosel de la selva tropical, The Panamonte puede organizar las eco-aventuras que usted y su familia anhelan. Termine su día con un cóctel en el jardín o junto al fuego crepitante en el salón Fireside, seguido de una cena en el comedor tranquilo y elegante, donde su experiencia culinaria es guiada por el chef / propietario de renombre internacional, Charlie Collins.
A solo cinco minutos a pie de la ciudad, The Panamonte Inn & Spa es el lugar ideal desde el que basar sus vacaciones o evento familiar, y está perfectamente ubicado para disfrutar de cualquiera de los Festivales Anuales de Boquete, como la Feria de Las Flores y Café (enero ) o la Feria de Las Orquideas (abril). Planifique su escapada de vacaciones ahora; venga a Panamá, venga a Boquete, venga al Panamonte Inn & Spa para vivir una experiencia incomparable de lujo relajado y sin pretensiones en uno de los bosques nubosos de las tierras altas más hermosos de América Central ".
Comuníquese con Casa Solution si desea ver o tiene preguntas sobre esta Casa Ultra Lujosa en Venta en Panamonte Estates en Boquete, Panamá.
For inquiries,
please contact casa solution, or
fill out the form below.
I'm interested in Sold by Casa Solution – Ultra Luxurious House For Sale in Panamonte Estates in Boquete, Panama — Casa Ultra Lujosa en Venta en Panamonte Estates en Boquete, Panamá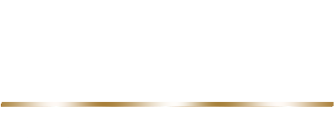 CONTACT US
Casa Solution is now Open. The staff are working full time and are available in the office, by phone and email.
Please call 011.507.720.1331 or email info(at)casasolution(dotted)com with any questions. We are happy to help.
The Casa Solution office hours are 8:30am – 5:30pm Monday through Saturday. The offices are closed on Sundays and Panamanian National Holidays.
For assistance, please visit us in Boquete, call, text, fill out the below form or email and we will be happy to be of service. We look forward to helping you.
Thank you for the opportunity to be of service.
GET TO KNOW US MORE
Questions? Contact Us
Please let us know of any questions or how we may be of service to you.