Jumping off a Helicopter & Flying in a Wingsuit through Panama City (video)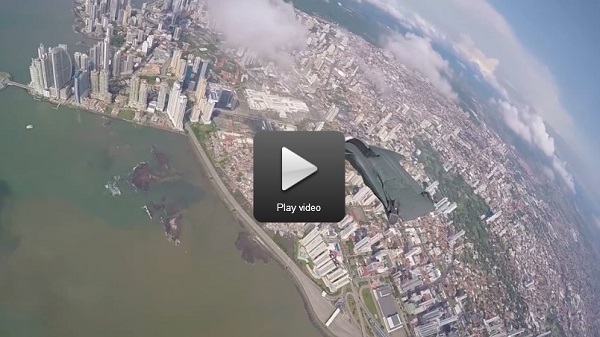 A nifty view of Panama City from brave and maybe a little crazy Brandon Mikesell who jumped from a helicopter and flew between the skyscrapers in this short video.
"In most of the world, flying down in the city skyline is very illegal, so we had to get special permits and work with the city officials to allow us to do this flight…"

Ah…. Panama.