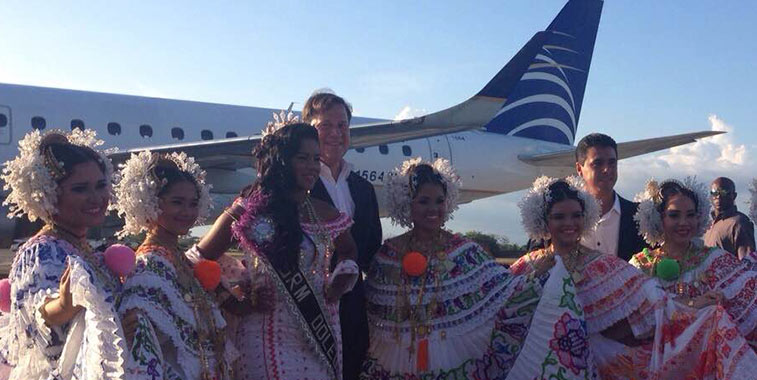 Now Two Flights Everyday – Wow!
The first Copa flights arrived in David last week … a milestone for Chiriqui area tourism and development.
Thanks to a thoughtful reader R.T. who let us know that the Copa Panama City to David flight times actually vary a bit depending on the day of the week.
And from Airline Network News and Analysis:
"On 15 January, Copa Airlines celebrated the launch of four daily flights between Panama City and David, the capital of the province of Chiriquí that has an estimated population of 144,858 inhabitants as confirmed in 2013."
More photos of the inauguration as well as articles about new Copa flights to Fort Lauderdale, Georgetown, Punta Cana, Montreal, Santa Clara Cuba, and Sao Paolo.
Copa also just announced new code sharing with Gol in Brazil.
To book your flight and to confirm the current schedule visit copaair.com.
Photos of Copa's counter/check-in area in the David terminal – copyright Casa Solution