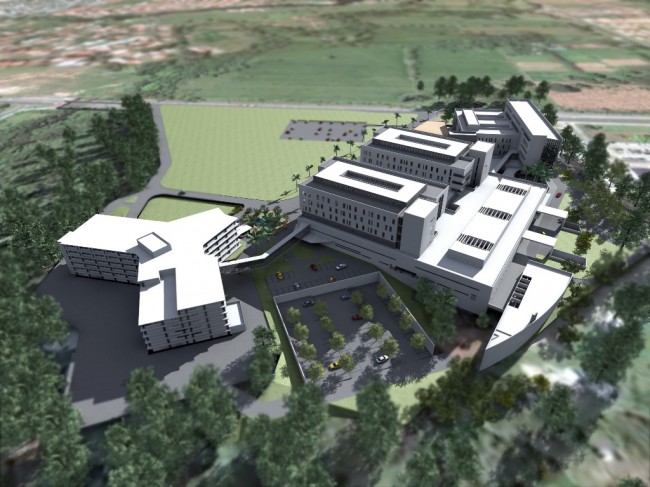 The public hospital system in Chiriqui is seeing a major expansion. There has long been a towering children's and maternity Hospital Jose Domingo de Obaldia in David that was donated to Panama by Taiwan as a good will gesture. Most the region's children are born there.
Now a huge expansion adjacent to the children's hospital is coming. Centro Hospitalario Especializado Dr. Rafael Hernandez is already about three-quarters complete. The hospital will provide emergency services as well as care in many specialties such as oncology, cardiology and physical therapy. Anyone including expats can pay to use the services. Panamanians covered by social security will receive services at no charge.
There will be 8 imaging rooms, 14 emergency patient rooms, 854 parking spaces, 62 doctors' offices, 600 patient beds and 12 operating rooms.
The hospital was designed to accommodate regional health needs for the next 30 years.
To appreciate the scope of the work on this very big facility, take a look at this great aerial Youtube video.
More information is available at this page on the  Social Security website and also at the site of the architects.
Next: New $12 Million Boquete Public Hospital – Also Available to Expats