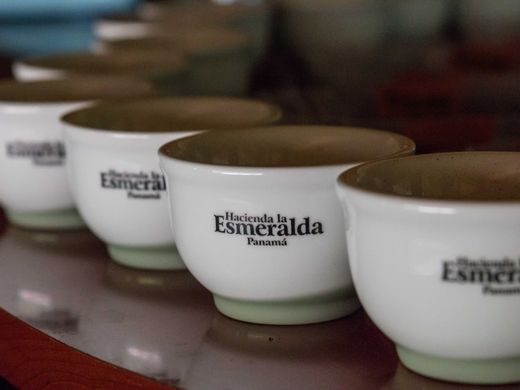 Boquete Panama produces the finest specialty coffee in the world. Volcan offerings have also sometimes taken the top spot. The region's coffee is highly sought after. Tastings and coffee tours have become a popular attraction in the area. It is a unique gift of talent and generations of experience combined with perfect conditions in the Panama highlands that make this possible.
The tourism development potential of the coffee industry has begun to move beyond the nascent stage. Expect to see savvy tour companies and area leaders steadily cultivate a Napa Valley-style vineyard wine tasting model to enhance the prominence of Boquete's sweet coffee manna. This will further attract residents, tourists and investors to the area. Expect great economic ripple effects from coffee tourism including probable appreciation in land values.
"Seek out Panama's prime sips on coffee and rum trails"
USA Today, June 1, 2016, by Lauren Mowery
"The release of thousands of documents exposing secret offshore accounts of politicians and actors, recently rocketed Panama onto the global radar. But the country's best assets are not the ones bankers are hiding, rather the ones bartenders and baristas are pouring.
Connoisseurs of booze and caffeine have known what the rest of the world is just discovering now: Panama produces some of the finest coffees and rums in the world, and both beverages have become increasingly easier to enjoy in the country.
Easier to enjoy in Panama, you wonder? Because of the high quality and cost of the raw materials, coffee growers and several rum brands have largely exported their goods to markets capable of appreciating them — and paying premium prices for them.
But the revival of Panama City is underway, especially in the historic Casco Viejo district. A UNESCO recognized site, this "new" capital of Panama founded in 1673 (the first Panama City founded in 1519, burned down in 1671), evokes a smaller, grittier Cartagena. Indeed, Panama and Colombia were once united.
Examples like the American Trade, a stunning Ace Hotel project spanning several restored buildings, testify to the gentrification of the historic quarter. Only two decades ago, building owners had all but abandoned the dilapidated, pastel-hued relics to squatters; on the opposite side of the peninsula, developers chased modern glass-and-steel dreams, instigating a high-rise building boom not unfairly compared to Miami's.
Now that the city's gaze has returned to its historical roots, local products have enjoyed increased appreciation. Both denizens and tourists who want to drink the country's best coffees and booze, can visit these spots to do so.
What makes Panamanian coffee so unique?
Volcán Barú, the highest mountain in Panama, soars heavenward near the western town of Boquete. On a clear day, hikers who tackle the grueling six-hour trek to the summit are rewarded with views of both the Pacific Ocean and Caribbean Sea. Further down its steep, emerald-hued slopes, rich in volcanic soil and bird life (some 250 species have been identified), grows the country's most renowned and expensive coffees.
Panamanian coffee was not always so well known or capable of commanding remarkable prices. One estate, Hacienda La Esmeralda, caused a sea change, shifting perception of and demand for Central American beans. Owners, the Petersons family (largely run by Rachel Peterson), discovered an unusual variety of tree growing on their property called Geisha. Before recognizing its distinct (and later prized) cup profile, they initially replanted the cultivar across their farm for practical reasons: disease resistance.
In 2004, Hacienda La Esmeralda submitted Geisha lots to the Best of Panama competition. Organized by the country's Specialty Coffee Association, judges ranked the entries and then put them up for auction online. The Petersons won the competition four years in a row, and several times since. At auction, the coffees broke record after record, jumping from $21/lb in 2004 to $350.25/lb in 2013 for a small lot of naturally processed coffee – one of the most expensive single estate coffees ever sold.
Farmers hoping to recreate the synergy between the Peterson site and the variety (and reap the resulting prices), have planted Geisha across Panama and neighboring countries. Due to the diversity of micro-climates, no two coffees will taste exactly the same.
Geisha does, however, have flavor and aromatic tendencies. The best examples tend to be bright and citrusy, often tea-like in delicacy and complexity, with a whiff of jasmine-like florals.
While Hacienda La Esmeralda only accepts trade visits, a number of farms in the region do offer tours and tastings. Their neighbors at Elida Estate, also an internationally respected producer, recently opened their doors to consumers."
More photos and the rest of the article at USA Today
Consider visiting some of Boquete's great coffee shops when you come to Boquete such as Kotowa, Duran, Ruiz and others that have recently opened. A prior post on Starbucks retail entry into Panama market here.