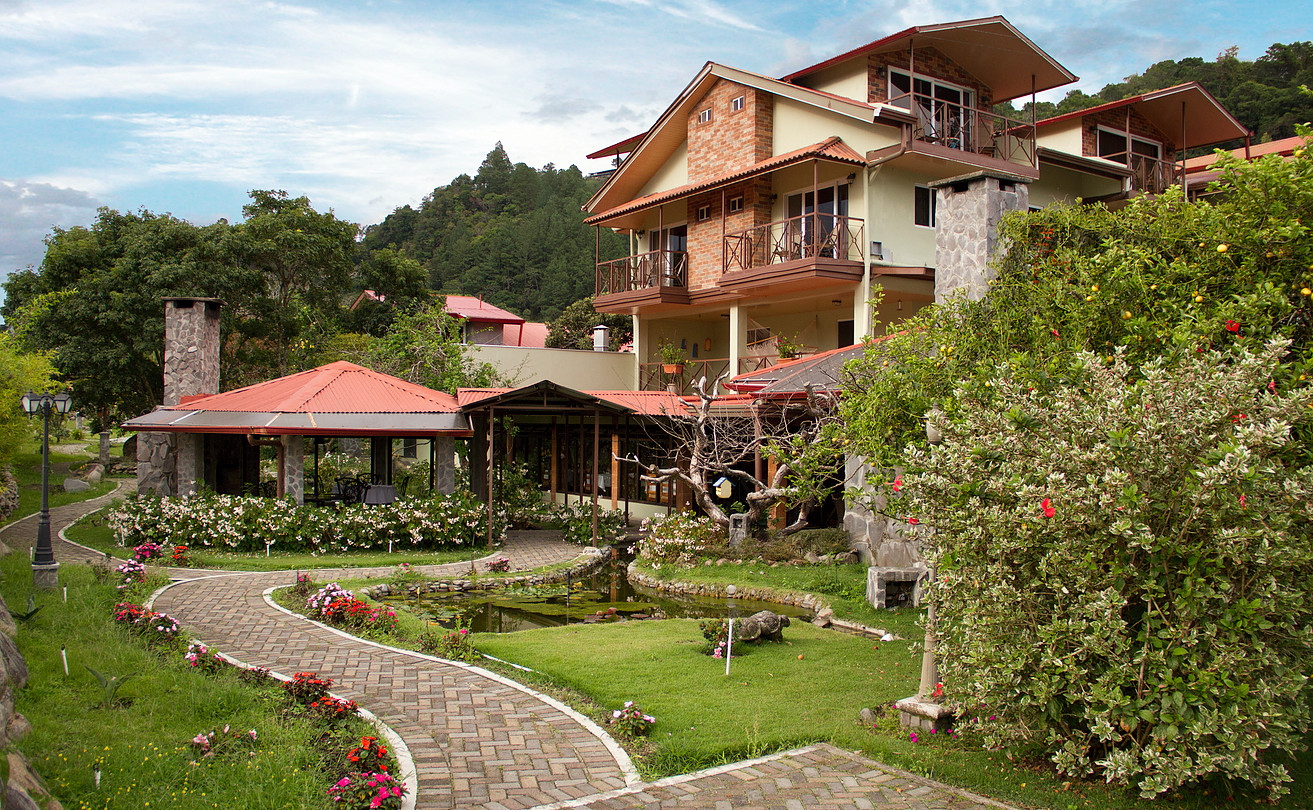 El Oasis Hotel
011.507.720.1586
On the Caldera river with a fantastic restaurant, a great value and a beautiful setting downtown next to downtown. Less than a five minute walk to the center of downtown Boquete.
http://oasisboquete.com

Some of what we love most about the Oasis Hotel in Boquete are the location, the beautiful, well-landscaped grounds and the amazing food in the hotel restaurant.
We recently chose to have a company dinner there. The service is excellent. The food quality sublime.
The Oasis provides a great value for the price. Consider Oasis for your next stay in Boquete, Panama.
from their website: "El Oasis Hotel & Restaurant: The Perfect Getaway in Boquete. We are El Oasis, a countryside styled hotel inspired in our mountain farm of the same name. Our facilities have been recently upgraded and are located in the riverside of the Caldera River just 5 minutes away from downtown Boquete and next to the Fair of the Flowers and the Coffee. El Oasis offers comfortable rooms and suites for short and long stays, breathtaking views of our gardens and the mountain landscapes, and the attentive and personalized service that has made us the favorite destination of travelers seeking added value in their Boquete experience. When you are back from your explorations and the many activities around Boquete, enjoy an exquisite dinner in our Restaurant in the riverside of the Caldera River."