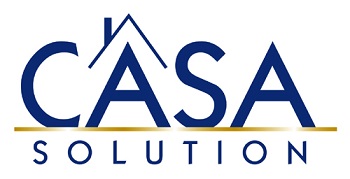 "We can not thank Casa Solution and their amazing team enough for helping us to realize our dream of moving to Boquete, Panama and purchasing our beautiful home.
From the first day we walked into the office, which we found easily as it is located on the main street of Boquete, we knew we had selected the right real estate company. The Casa Solution team immediately introduced themselves and made us feel right at home. Our agent, whom we can't speak highly enough of, Lauretta Bonfiglio, was there to meet us and off we went. Lauretta has lived in Boquete for nearly 20 years and her experience and insight was invaluable. She spent the entire day with us, showing us the many different living options available in Boquete including beautifully manicured gated communities and condos, downtown properties with 100% walkability scores and homes perched high above Boquete with glorious views. This was such a fantastic experience as it really gave us a sense of all the different living options, and their advantages and disadvantages.
We spent several subsequent days with Lauretta revisiting our favorite properties. Once we selected our home, which by the way we absolutely adore, the process of purchasing our home went smoothly. This was our first experience with purchasing a home in another country and it is a bit different than the home buying process in the United States. It takes a certain leap of faith to purchase a home in another country and to wire large sums of money for the deposit and down payment to foreign bank accounts; and we would be disingenuous if we said that we never had concerns during the process. However, having Casa Solution and their amazing team with us during the entire process made all of the difference. The process from start to finish, date of offer to closing, took just under 4 months. The day we picked up our keys at Casa Solution was one of the best days of our lives!
We didn't mention that we chose a home that we could make our own. We decided to do a complete kitchen and master bathroom remodel and could not live in our home during this process. We can't thank Casa Solution enough for helping us to find a rental home while our home was under renovation. Maritza and the Casa Solution team assisted us in finding a rental property close to our home and in finalizing our rental contract.
Throughout the entire process the Casa Solution team was there for us and even after we had closed on our home, they helped us to secure our rental. When we had questions about the house purchase they responded with an email or phone call within minutes. Janeth was instrumental in answering all of our questions in a kind and professional manner and following up with the sellers attorney.
We actually cannot imaging going with any real estate company other than Casa Solution. They are phenomenal! Every one of the Casa Solution team members are kind, considerate, professional, timely and efficient.
We have just about finished our renovations and are living in our dream home in Boquete. We absolutely love it! Casa Solution you may not know it but we are grateful every day for your part in making our dream a reality." — John and Candeh Powell
Thank You John and Candeh!
We are deeply grateful for you.
You have made a difference in our lives and in the lives of our families.
We are committed to serving you.