Reviews of CS – What Clients, Your Friends & Neighbors Say…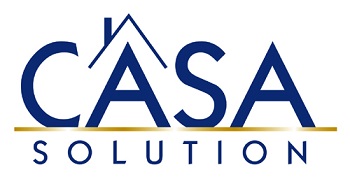 59 Reviews from Casa Solution Clients, Your Friends & Neighbors:
New  "My experience with Casa Solution was absolutely first rate.
It was daunting to make a purchase in a new country, but the professionalism exhibited by the staff at Casa Solution was very impressive, and made me feel comfortable enough to proceed.  They patiently answered my questions one by one, and helped familiarize me with important area contacts such as attorneys, inspectors, surveyors, insurance brokers, and banks.
Ryan Braasch was very knowledgeable and friendly throughout the transaction, and dedicated the significant time that was necessary to complete our very complicated transaction.
When negotiations stalled with the seller, Ryan was an excellent mediator, and successfully brought everyone back to the table.
I also appreciated the strong efforts of Jason, Jhanela, Janeth, and Nonito.
Feeling so supported by this excellent team made me feel secure enough to complete my transaction and acquire a property that I am very happy to own.  Muchas gracias, Casa Solution!"  – Suzanne Stromberg

"Casa Solution went above and beyond to ensure our every need was taken care of and that we thoroughly understood every step of the process.  Without exception, they were eager to assist us, whenever or whatever we needed !  They are an excellent problem solving team !
The staff at Casa Solution is an incredible team of talented, dedicated, friendly professionals.  They are prompt, thorough, patient, knowledgeable, experienced, and service oriented.  Their excellent communication with each other (and with their clients) helped ensure every detail was triple-checked and accurate; our every need was promptly and correctly handled.
This was our first real estate transaction in Panama and neither of us speak or understand much Spanish.  Casa Solution was representing the Seller in our transaction; we were the Buyers.  You would have never guessed it, given the level of customer service we received !   From start to finish, the staff at Casa Solution were dedicated to ensuring all parties were fully & accurately informed and any roadblocks to closing the deal were professionally resolved." — Rod and Debe Emerson 

"First of all Casa Solution was incredibly helpful and knowledgeable about all facets of my real estate deal.  They kept me informed completely during all aspects of the sale of my property.  I would highly recommend anyone that is either selling or buying property in Panama and Boquete please allow them to help you with whatever your needs are."  — Philip Meyer  

 What we liked most about Casa Solution was The Personal Touch during the whole process along with the professionality, the friendliness and the accuracy of the whole staff.
They most helped us through the combination of the above properties and the persistence to find the right land for us.
Casa Solution staff are very professional, very efficient, very patient and very courteous.  One of their strengths is the personal approach, always listening to the wishes of the customer and giving a lot of the right information for the customer in the search of land in Boquete.   The staff is very customer orientated.
We are a Dutch couple with no experiences in Boquete but the staff gave us the feeling that they understood what we were looking for. And they were right.
Casa Solution staff gave us the right information. We were online every day when needed. Every question was answered properly and immediately.
They know all the steps needed for the whole process of buying land in Panama from the Netherlands. And they help you with all the problems.
You are the best real estate agent in Panama!  Thank you all!  — Bibi  Kwa & Anna Kraaikamp

New " Since I was making a transition from Greece to Panama, It was tricky getting the information to Casa Solutions as well as the deposits required.  The staff was very helpful and patient as we worked thru the difficulty of transferring American funds from Greece.   They negotiated holding the property for me for 5 months until my arrival.  And since arriving in Caldera two weeks ago they have been wonderful every time I stop in with "just one more question"  I would recommend Casa Solution to anyone relocating to the Boquete area."  –  Sue Gaylord

"What I liked most about working with Casa Solution was the great staff including Janeth Gomez Suarez, Jhanela Beitia, Ryan Braasch and others.  They are good people, very knowledgeable and prompt in replying in all matters.  Everything was done in a timely manner and the staff takes care of most everything.   I have to really high praise the office staff performance." – Al Foschiatti
"Lo que más me gustó de trabajar con Casa Solution fue el excelente personal, incluyendo a Janeth Gómez Suárez, Jhanela Beitia, Ryan Braasch y otros. Ellos son buenas personas, muy cultas y rápidas para responder en todos los aspectos. Todo se hizo de manera oportuna y el personal se encarga de casi todo. Tengo que elogiar realmente el desempeño del personal de la oficina" – Al Foschiatti

"My experience in dealing with Casa Solution was extremely pleasant, prompt and professional.   I have nothing but glowing things to say about you through this process.  Thanks for all your help!   We would not have made it to the finish line on time if we did not work so well together.
Wishing you all the best!" – Craig A. Fennell
***************
Mi experiencia en el trato con Casa Solution fue extremadamente placentero, rápido y profesional. No tengo nada más que decir que elogios sobre ustedes durante todo este proceso. ¡Gracias por toda su ayuda! No hubiéramos llegado a la meta a tiempo si no hubiésemos trabajado tan bien juntos.
¡Le deseamos todo lo mejor! – Craig A. Fennell

"Hi Janeth. I just wanted to take some time and send you this note regarding our recent experience of buying our dream home in Boquete.
Anne and I have purchased several homes over the years, but never in another country. After having stayed in the area several times, we decided that we wanted to retire in Panama and in particular, Boquete.
We asked a friend who's property we stayed at previously if she could recommend a realtor who could show us around so we could get some ideas about what type of properties were available. She gave us a contact who turned out to be Lauretta Bonfiglio from Casa Solutions.
From the moment she picked us up, the three of us had an instant connection. Over the course of the next few days, she listened to what we said we were looking for and took us to properties she thought we would like. Every property we looked at had things that we looking for, but that little coffee estate on the mountain was the one for us. We knew it and Lauretta knew it.
I don't care how many homes one buys in a lifetime, the experience can be both exhilarating and scary.
Now we had to figure out how we were going to make this happen. We were going to buy our dream home in Panama, while still living in the US. That's when we met Jason Cohen. We had several calls with Jason who explained how the buying process would work, answered all of our questions and helped us make a deal that we were comfortable with. Anne and I soon started referring to Jason as the "house whisperer".   He is that good. He was always there at anytime that we had questions or concerns.
Once we made the offer, then began the process of the paperwork.
That is when we met Janeth Gomez Suarez.
Janeth was so important to us during this time. She guided us through all of the steps of getting documentation done correctly and efficiently. She was available to answer questions day or night. If I became confused or concerned about parts of the process, she would walk me through every question I had until I was comfortable. Her knowledge, professionalism and courtesy made this process so easy to do.
If Janeth was not available, Jhanela Beitia was there to help with everything from the furniture purchase from the seller to making sure the wire transfer process was seamless.
I can't say enough positive things about Casa Solutions. The staff is amazing. The amount of details and photographs on the web site makes deciding what properties to look at so much easier. I would not hesitate to recommend them to anyone looking to buy or rent.
And finally I would like to say that not only did we deal with the best possible people to help us buy a home, they are also now our friends.
Thank you all for everything!
Sincerely, David and Anne Suplee"
*************
"Hola Janeth. Solo quería tomarme un tiempo y enviarte esta nota sobre nuestra reciente experiencia de comprar la casa de nuestros sueños en Boquete.
Anne y yo hemos comprado varias casas a lo largo de los años, pero nunca en otro país. Después de haber estado en el área varias veces, decidimos que queríamos jubilarnos en Panamá y, en particular, en Boquete.
Le preguntamos a una amiga en cuya propiedad nos alojamos anteriormente si ella podía recomendar un agente de bienes raíces que pudiera mostrarnos los alrededores para que pudiéramos obtener algunas ideas sobre qué tipo de propiedades estaban disponibles. Ella nos dio un contacto que resultó ser Lauretta Bonfiglio de Casa Solutions.
Desde el momento en que nos recogió, los tres tuvimos una conexión instantánea. En el transcurso de los próximos días, ella escuchó lo que dijimos que estábamos buscando y nos llevó a las propiedades que pensó que nos gustaría. Todas las propiedades que vimos tenían cosas que buscábamos, pero esa pequeña finca de café en la montaña era para nosotros. Lo sabíamos y Lauretta lo sabía.
No me importa cuántas casas uno compra en la vida, la experiencia puede ser emocionante y escalofriante.
Ahora teníamos que descifrar cómo íbamos a hacer que esto sucediera. Íbamos a comprar la casa de nuestros sueños en Panamá, mientras seguíamos viviendo en los Estados Unidos. Fue entonces cuando conocimos a Jason Cohen. Tuvimos varias llamadas con Jason, quien nos explicó cómo funcionaría el proceso de compra, respondió todas nuestras preguntas y nos ayudó a hacer un trato con el que nos sentíamos cómodos. Anne y yo pronto empezamos a referirnos a Jason como el "susurrador de la casa". Él es así de bueno. Siempre estuvo allí en cualquier momento que tuviéramos preguntas o inquietudes.
Una vez que hicimos la oferta, comenzamos el proceso del papeleo.
Fue entonces cuando conocimos a Janeth Gómez Suárez.
Janeth fue muy importante para nosotros durante este tiempo. Ella nos guió a través de todos los pasos para lograr que la documentación se realizara de manera correcta y eficiente. Ella estaba disponible para responder preguntas de día o de noche. Si me sentía confundido o preocupado sobre partes del proceso, ella me guiaría a través de cada pregunta que tuviera hasta que estuviera cómodo. Su conocimiento, profesionalismo y cortesía hicieron este proceso tan fácil de hacer.
Si Janeth no estaba disponible, Jhanela Beitia estaba allí para ayudar con todo, desde la compra de muebles del vendedor hasta asegurarse que el proceso de transferencia bancaria fuera sin problemas.
No puedo decir suficientes cosas positivas sobre Casa Solutions. El personal es increíble. La cantidad de detalles y fotografías en el sitio web hace que sea mucho más fácil decidir qué propiedades ver. No dudaría en recomendarlos a cualquiera que busque comprar o alquilar.
Y, finalmente, me gustaría decir que no solo tratamos con las mejores personas posibles para ayudarnos a comprar una casa, sino que también ahora son nuestros amigos.
¡Gracias a todos por todo!
Sinceramente, David y Anne Suplee"

"Thank you to everyone for their effort in finalizing this transaction, in spite of the many setback we incurred along the way.   We appreciate your professionalism, persistence and the reliable communication needed to get things done""  –  Toby and Keith Lawrence


"The staff at Casa Solutions was fantastic.   They communicated with us at every step of the process   I highly recommend them."  – Karen Friedhaber 
"El personal de Casa Solutions fue fantástico. Se comunicaron con nosotros en cada paso del proceso, los recomiendo altamente ". – Karen Friedhaber

"Casa Solution outperforms every other real estate sales company in all of Boquete and the surrounding areas!  They are especially strong in the Valle Escondido market, have historically been the leader in sales there, and consistently bring well-qualified buyers to the table.
From the inception of the listing to completion of the sale, the seller is brought into the communication arena fully and is able to see the cohesive unit Casa Solution offers through its partnerships who are also drawing well-qualified buyers.
There is a team that works tirelessly to ensure there is an unbreakable flow to the sale and communication.  At the helm, Jason is a man of enviable integrity, a compassionate heart, and a spirit that endeavors to empathize and identify with the seller.  These are the same feelings of the incomparable team he supervises.
At Casa Solution, you will find the most respectful, knowledgeable, competent, thorough, diligent, honest, ethical, and amicable personnel!  I am a hard taskmaster and I could find no faults with this company or any of its personnel!  I was personally experiencing tragic death twice over and found all of the personnel I dealt with spilling over with kindness in response to my loss of family!
They called me a "friend."  They treated me as a "friend."  They respected me likewise.  Who better than a "friend" or one who acts as a "friend" to sell your property?
If you want your property to sell, then list with the company that has the best record: CASA SOLUTION!"  – Marguerite Heffner
"¡Casa Solution supera a todas las demás empresas de venta de bienes raíces en todo Boquete y las áreas circundantes! Son especialmente fuertes en el mercado de Valle Escondido, han sido históricamente los líderes en ventas allí, y consistentemente traen compradores bien calificados a la mesa. Desde el inicio del listado hasta la finalización de la venta, el vendedor es llevado por completo al campo de la comunicación y puede ver la unidad cohesiva que Casa Solution ofrece a través de sus asociaciones, que también están atrayendo compradores bien calificados.
Hay un equipo que trabaja incansablemente para garantizar que haya un flujo inquebrantable en la venta y la comunicación. A la cabeza, Jason es un hombre de integridad envidiable, un corazón compasivo y un espíritu que trata de empatizar e identificarse con el vendedor. Estos son los mismos sentimientos del equipo incomparable que  él supervisa.
En Casa Solution, encontrará el personal más respetuoso, culto, competente, minucioso, diligente, honesto, ético y amigable. Soy supervisora de tareas difícil y no pude encontrar ninguna falla en esta empresa o en cualquiera de sus empleados. ¡Personalmente experimenté una muerte trágica dos veces y encontré que todo el personal con el que traté se desbordó de amabilidad en respuesta a mi pérdida de familia!
Me llamaron "amiga". Me trataron como una "amiga". Me respetaron de la misma manera. ¿Quién mejor que un "amigo" o uno que actúa como un "amigo" para vender su propiedad?
Si desea que su propiedad se venda, liste con la compañía que tiene el mejor récord: ¡CASA SOLUTION! "- Marguerite Heffner

"What I liked the most about working with Casa Solution was the responsiveness and courtesy of the employees.  Janeth, Nonito, Maritza, and Jhanela were wonderful to work with, both online and in person. Their patience, good cheer, diligence, and support were deeply appreciated. I also appreciate the assistance they provided with locating and establishing services in Boquete, such as trash, landscaping, internet, water company, construction contractors, and security. Moving to a new town in a new country is overwhelming, and Casa Solution provided me with information and support that allowed me to be successful.
The way the staff helped me most was their method of being in constant voice, text, and email communication which helped with the complex international move. They were always 10 seconds away, no matter where I was. They quickly provided answers to my questions and helped me arrange for services, which would have been overwhelming, if not impossible, without their constant support. I run out of words to describe them: kind, diligent, caring, efficient, organized, enthusiastic, patient, willing to go the extra mile, flexible, cheerful, knowledgeable…the list goes on. I have never worked with a realty company whose staff were so dedicated to client success, especially in an international move.  Casa Solution is deeply committed to meeting the individual needs of the client, which is critically important in an international move. There is so much information, so many rules, regulations, and situations that a foreign buyer would never know. Casa Solution was always there to aid, assist, educate, and facilitate the move. They went far beyond selling the house. They focused on the whole process of relocating and getting settled in Boquete.
I am happy I decided to work with Casa Solution due to:
Their deep concern for clients
Their flexibility and ability to negotiate roadblocks
Their support for people making international moves. The support extends far beyond assistance in buying a house. They helped me get settled and established, and have continued to follow up. I really appreciate that.
I was extremely impressed with the collaborative system set up with the buyer's and seller's attorneys, and with Casa Solution's partnership with both attorneys. The seller's attorney was extremely helpful to me, the buyer. This collaborative approach helped us get past several bureaucratic roadblocks (such as the Registry in David not recognizing that my private foundation had in fact paid taxes). I had a few moments where the transaction felt like it was going to collapse, and Casa Solution worked effectively and creatively with both attorneys to make it successful
I would absolutely recommend Casa Solution. I have recommended them already."  – Mary Taft

"The Casa Solution team provided great help with selling our beautiful Boquete home.  We still talk about the personal attention provided by Jhanela, Maritza, Nonito, and Loretta, as well as timely help from you, Janeth, and our old friend Jason of course.  Thank you one and all.  When we revisit Boquete we will stop and say hello to our very good friends at Casa Solution.  Whenever a problem arose, large or small, someone from the office would smile and say "we can take care of that" or they'd know someone who could.  There was never a problem that couldn't be solved, a question that couldn't be answered.  We are really grateful for the help of all the staff, but let me please single out Jhanela who helped us with navigating the required paperwork to complete the transaction efficiently, and always with a smile.  Thanks Jhanela!  The staff was the best; friendly, knowledgeable, and always with helpful advice.  Our questions were answered promptly and professionally.  When we met with staff they listened to our ideas as well, so that we felt like the process of selling our house was a true collaboration.  Finding a buyer for your home is only the beginning. The paperwork required to complete the transaction is complex and requires someone knowledgeable with the real estate laws, tax laws, and other required formalities.  I found the paperwork a daunting task, even frustrating at times, but Jhanela was up to the challenge and she guided us through it with great patience.  We have worked with Casa Solutions twice, first to buy our home and then many years later to sell it.  Both times we were very impressed with the staffs' knowledge and professionalism.  We do not hesitate to recommend the services of Casa Solution to help you buy or sell your home in Boquete." –  Craig Bennett & Karen Hill

"Hola Jhanela and staff of Casa Solution, I was so happy to work with all of you on the sale of my house. You are a great team. I appreciate that all of you were willing to show my house not just one agent. Also your patience with a person who had no idea how the real estate buying and selling works in Panama, which is much different than in the US. You gave me realistic expectations when pricing the house and worked very hard on the marketing of it. The pictures and description of my house on your web site were beautiful. I also real appreciated that you constantly communicated with me while I was in the US while going through the process of the sale and closing. Thank you so much for the good service and guidance you provided. Sincerely, Erika Fulton Deonanan"

"We want to thank you and the entire Casa Solution team for making our home purchase a pleasant experience.  As people with no experience in the intricacies in real estate transactions in Panama and the further complication of a limited knowledge of Spanish, we could have made some very serious mistakes without your help. Whenever there may have been an issue with the builder, Casa Solution was there to smooth the way. Yes, the staff at Casa Solution is competent and professional, but more importantly you are good people. We not only have a beautiful new home, but beautiful new friends as well. Thank you all for everything." — Ray and Kirsten Quimby  

"We could not have chosen a better agency to help us find, buy and close on our home here in Boquete.  EVERYONE has been so helpful.  Without Casa Solution, it could easily have been an ordeal, but you ALL made it easy.  Thank you so much.  We consider you all friends.  What we liked most about working with Casa Solution was that they were always ready to help, no matter what the question.  Everything we needed, Casa Solution people were ready to help – from questions on the contract, questions to the sellers, contacting all people involved, getting utilities transferred.  Everyone was exceptional…from Maritza who listened to what we wanted and showed us appropriate homes to Jhanela (who worked on the contract, closing and everything else) to Janeth who was a great communicator to Jason the owner.   One of Casa Solution's strengths is that they listened to what we wanted and didn't waste our time showing us homes that "didn't fit".  We would absolutely recommend Casa Solution.  They made the search, offer, purchase, closing and everything in between go so smoothly.  Without them and our wonderful lawyer, we would never have been able to accomplish the move without extreme frustration.  We were so lucky to have had Casa Solution help us.  —  Lesley and Don Hughes"

"We would highly recommend Casa Solution to a potential buyer.  We found the staff to be very attentive to our requirements and patient when our specs kept changing.  They continued to show us houses and plots of land to try and clarify our priorities. Email correspondence was answered promptly and when we did buy the transaction went very smoothly due to their excellent organizational skills.  Even after the transaction was completed, we still needed help on other issues and they were more than happy to oblige.  From front line customer service staff to the administration team, everyone at Casa Solution has been a joy to deal with.  Robin & Kim"

"What I liked most about working with Casa Solution is that They are HONEST PEOPLE!   Casa Solution worked very hard for me… they worked TOO hard for me! I'm embarrassed how hard they worked for me! ALL of the Casa Solution staff are extremely helpful. They negotiate well with both the buyers and the sellers.  Nonito negotiated well when problems occurred with my condo. He kept my buyer interested in my property and what I liked most was that when I had issues with my (ceiling) leaks, they took control of my problem and fixed everything.  And they helped to make sure my transaction went well through GREAT COMMUNICATION!  I would recommend Casa Solution to buy or sell your property because they have integrity, work ethics and the ability to solve problems. Thank you to all of the Casa Solutions Staff!"  — Joanie Gulbronson

"If you are looking for a real estate firm to represent you when selling or buying a property, I highly recommend Casa Solution.  Over the years, I have bought and sold many properties both in Panama and the United States. Casa Solution is unquestionably the best firm I have ever worked with.  Their attention in helping me sell a home in Boquete and get my asking price was amazing.  Their sales people were excellent and fun to work with.  Not only did they keep me informed about the ongoing status of my property as they showed it to potential buyers, when a buyer was located, the Casa Solution staff took over and led me by the hand to take care of a breathtaking number of details and paper work. And yes, there are a lot of them to attend to. They did the same with the buyer.  It truly was an education for both of us as they helped us to understand and make it easy.  I want to recognize and say a sincere thank you to Janeth Gomez Suarez who was the administrative person I personally worked with.  Her patience in showing me what needed to be done was fabulous and her follow through was exceptional.  She was there every step of the process.  Most amazing, all of this took place over the phone as I was in the United States when it occurred.  Never doubt that Casa Solution is the firm you want to represent you when buying or selling property in the Boquete area.  They are real estate winners.  With much gratitude, Ed Kuiper"

"We would like to thank you and the Boquete Casa Solution team for the great work you did in helping us acquire a piece of property in the Boquete area. Your professionalism, patience and knowledge  in dealing with our needs were greatly appreciated.  We would highly recommend your services to anyone looking for homes and/or property in the Boquete area."  — Sincerely, Margaret and Joe Culleton

"We found the entire staff of Casa Solution to be very knowledgeable about the Boquete market which helped to minimize our apprehension over our first property purchase in a foreign country.   Every person we dealt with was extremely helpful and always had a can-do attitude.  We truly enjoyed our experience with Casa Solution and would highly recommend them to anyone…. You guys were awesome."  — Tim and Rhonda Williams

"We wanted to commend you for your excellent service during the sale of our lot. Casa Solution went over and above what we were expecting and made this deal happen. Being out of town seller, we had certain concerns but your performance as our advocate was a true blessing and comfort. Thank you to Jhanela, Damaris and the rest of the group for your support.  Regards, Velkis Morales and Joe Galasso"

"Todo ha sido excelente, nos ayudaron a volver a tener confianza en los bienes raíces, la calidad humana es inigualable, vale la pena destacar la organización y responsabilidad aún en las cosas pequeñas. En fin, quedo corta de palabras para expresar mi gratitud con Casa Solution. …  Con todas aquellas personas que tuve el privilegio de tratar me hicieron sentir que eran amigos." — Sara Bustamante
Translation: Everything has been excellent, they helped us to re-trust in Realtors, human quality second to none, it is worth to mention the organization skills and the responsibility even in small things.  Anyway, I'm short on words to express my gratitude with Casa Solution…. With all those people that I had the privilege to dealt with, they made me feel they were friends. — Sara Bustamante

"Thank you so much I really enjoyed the process working with you which I have never said in property deals before!   I was most impressed with the frequent updates and communication which explained the process, the timings and everything went very smoothly. Casa Solution staff called via Skype, texted and emailed me updates to keep me informed of what I needed to provide and how long each step would take for the sale of my property.  It was really helpful to know how things were going every day. Casa Solution staff are professional, have excellent English skills, provide great communication and are friendly. I tried 3 other real estate agents in the area and I can honestly say Casa Solution have the best website, found a legitimate buyer, and understood the entire process which was handled without me ever needing to leave England or come to Panama." – Jonathan Gudorf

"To our friends at Casa Solution: Now that we have the title for our property, we would like to take a few moments to thank all the staff. You have been patient, informative, and helpful. Your communication has been excellent. Special thanks to Jhanela, Janeth, and Nonito who spent sufficient time to help us through the process, and to Lauretta for introducing us to the property and then for directing us towards the person who is helping us to modernize our house. What makes all of you special is your personal attention and great English communication skills which made the process so much easier for us. To those of you considering an estate agent: Don't hesitate, Casa Solutions is the right choice, with great and knowledgeable staff, and a huge range of properties from which to choose.  We have been VERY pleased, from start to finish.  — Most sincerely, Barb and Steffen Ochs""

"From Maritza first finding the home that best fit our needs (which she assisted in negotiating the lease), to … helping us negotiate an agreement to purchase the home and helping to collect all the information and documentation needed for the purchase, to Janeth putting together all of the sale and closing documents needed, our whole experience with Casa Solutions has been fantastic. They handled everything from start to finish. All we had to do was complete the personal information for the contract and then show up where and when we were told. Then the home was ours! Our Spanish is weak. Didn't matter. Maritza, …and Janeth handled it all. We both very highly recommend Casa Solutions. They're wonderful!!!" — Warren and Kim Doherty

"Having been a top producing realtor for many years with Re/max in South Florida,(Remax Hall of Fame) it is very easy to spot a top real estate firm.  We recently moved from Manuel Antonio Costa Rica where we had business interests and our personal home which was a year around home for us for 11 years.  We purchased two separate properties which adjoin each other in Alto Jaramillo in Boquete Panama. Casa Solution handled both transactions for us and they were extremely professional in all aspects of our transactions.   Staff was always on alert and communications were prompt and accurate based on the current information available. We were also given recommendations to wonderful support staff such as Attoneys, Bankers, etc and that was such a help to make the transactions go smoothly which they did. We would certainly recommend Casa Solution to anyone buying or selling property in this area. They are true Professionals and will take care of all your real estate needs. It can be very confusing for North Americans coming into Panama who many times do not speak Spanish. Not only can they handle the language barrier but also know the laws that we are not familiar with as well. Two very important points to consider to make sure you have a successful transaction!!!!!!. Have a good realtor and a very honest Attorney. Casa Solution was a wise and wonderful choice for a Real Estate Firm for us and you should certainly consider them for all your needs here in Boquete." — Ken and Kim Nelson

Con Casa Solution la venta de nuestra propiedad en Boquete fue mucho más fácil de lo que estimamos, a pesar que estábamos en la Ciudad de Panamá.  Casa Solution cuenta con un equipo de profesionales serios y responsables que te dan acompañamiento y asesoría durante cada una de las etapas de la transacción de compra – venta.  Los recomiendo con los ojos cerrados, son una empresa confiable con la que te sientes seguro. — Patricia Salazar
Translation: Although we were in Panama City, with Casa Solution the sale of our property in Boquete was easier than we expected. Casa Solution has a team of serious and responsible professionals that are with you and give you advice during each step of the purchase and sale transaction. I recommend them with my eyes closed, they are a trustworthy company that makes you feel safe. — Patricia Salazar

"If it were not for Casa Solutions, we would not own property in Boquete. The dizzying details made our heads spin. Casa Solutions paved the path for us. They connected us with all the right people, suggested financing alternatives, and helped us move forward on the purchase every step of the way. We cannot say enough about the people, the service, and the experience.  We are most appreciative.  — Sincerely, Pam Olson and Mike Ronan"

"Casa Solution staff was courteous, competent, efficient, and friendly. One of Casa Solution's strengths is that they are very fluent in English which makes things very easy. I am happy I decided to work with Casa Solution because. I needed to sell and they got it sold.  That's what counts. They got it sold & closed in a tough market.  I recommend Casa Solution because they can do it.  They know the market and they know Valle Escondido very well too." – Rich Andresen

"I highly recommend Casa Solution as the best estate agent to deal with in Panama, and particularly in Boquete. The staff are very pleasant and perfectly trained in regard to help anyone to purchase or rent a property. When my husband and I decided to purchase a property in Boquete, within few days, the agent understood what our requirements where, and by showing us some of the properties they had on screen, we just had to select few to visit and that was done within a week. We were also wisely advised of the legal requirements in Panama, and within no time we had an honest and professional attorney. Thanks to Casa Solution we are happy owners of our dream house, and our children have since purchased properties through Casa Solution as well." — Genevieve and Christian Lotte

"We´re extremely happy with the service provided by Casa Solution. The staff is very friendly, very knowledgeable about the area of Boquete and always willing to go the extra mile. …Without their flexibility and dedication we couldn´t have purchased our dream property in Boquete!"  —Anne and Danny

"My husband and I have worked with Casa Solution for many years.   The staff is extremely knowledgable and they always put their customers first.  They make it easy to negotiate the rules and regulations of real estate in Panama and ensured that all transactions went perfectly and efficiently.  Janeth was always responsive and thorough in all our dealings.  She was a pleasure to work with."  — Lisa Nelkin & Bret Peckens

"Thank you everyone for all your excellent work in selling our home. The service and help you provided was greatly appreciated. Your personal concerns and understanding during the process coupled with your professional expertise is the reason I believe Casa Solution is the best.  We will have a very Merry Christmas now that we can proceed with life in Washington. We hope you and your families will be blessed this holiday season. We will miss you and Panama but hope to visit again someday." —  Sincerely, Mario and Linda Mendoza

"If not for Lauretta Bonfiglio and the Casa Solution staff, especially Janeth Gomez, I don't think I could have successfully purchased a house in Boquete. Casa Solution has the largest inventory of properties available in the area and is also knowledgeable of other available properties. They explained all my financial options and ultimately helped me through a very complicated mortgage loan process. I cannot speak more highly of their professionalism and support. I was very fortunate to have the opportunity to work with them and I am proud to call them friends!  — Thanks, Pam Crawford"

"Not only am I happy with the effective sale of my property but where Casa Solution excelled even more, if possible, was in the process of getting all the paper work in place. To top it off, the professional dealing with all matters were made with a smile." — Ulf Caap

"I want to thank the outstanding staff at Casa Solution for their excelent and professional work that they performed in selling my house in Boquete Canyon Village.  It was a pleasure working with all of them and my special thanks to Eugenio for making it a smooth transaction.   Thank you, Ed and Gemma Richter"

"Thank you and Nonito for being so helpful with finding & purchasing the property on which our house is being built.  Janeth, you were indispensable with the successful completion of the contract. You were always responsive to our inquiries & went well beyond your duties as a broker to inform & assist us in all aspects of the proceedings.  I would recommend you & Casa Solution to anyone considering the purchase of property in the Boquete area.   Casa Solution staff is Top notch!"   — John Hinson

"Because of Casa Solution, we are living in the house of our dreams. We don't think any other real estate company would have gone the extra mile to help us acquire our house. The house was tangled up in legal problems. The staff at Casa Solution never missed a beat in navigating through. Communication and integrity are the keys to great customer service in real estate transactions. The team at Casa Solution understand this. Casa Solution kept us informed throughout the entire process of buying a home. They kept us in the loop during our entire transaction. Every staff member was professional and caring. They understand that communication is the key to customer service. Casa Solution gave us so much guidance and LISTENED to what we wanted in a house. Our agent showed us houses that had the features we wanted and did not waste our time. Casa Solution staff helped to make sure our transaction went well with communication all along the transaction process. They have a very knowledgeable team who have integrity, personality, and they understand how to listen to their clients." — Barbara and David Oakley

"My wife and I would like to sincerely thank you for helping us to find the "right" home in Boquete to purchase.  You went out of your way to work with us and we appreciate it.  …We liked that they showed a high degree of friendliness and professionalism at all times. In the three years we searched for a house with them they were diligent in their communication and extremely knowledgeable about the area, it's history, and the homes there.  They went out of their way to make sure we understood the features and conditions of the final two houses we considered buying so that we ended up buying the right house for us.   …. They were wonderful to work with and provided us with a steady stream of pertinent information and advice.  We were very picky about what we wanted to buy and they steadfastly remained committed to us and our needs for several years.  Casa Solution and it's personnel have been part of Boquete for many many years.  They know and understand the Boquete area and the people better than anyone else. When we first decided on Boquete as our retirement destination several years ago we visited a few different real estate offices.  What struck us was the way several other real estate businesses "bad mouthed" the real estate competitors in the area.  When we asked Casa Solution about their competitors, or mentioned one of the agents working for the other real estate offices, they were always kind in their response.  That said a lot to us about the character of the Casa Solution people.  Janeth Gomez-Suarez at Casa constantly communicated all of the details regarding the transaction and made sure that we were aware of all of the issues and deadlines as they occurred.  She made the whole transaction smooth and seamless.     Casa Solution goes out of their way to become more than just your real estate agent.  They get to know you and they treat you like a new friend who's moving to the area.  Very nice people who welcome you with their help and assistance."    — Robert & Dale Sylva

"After having successfully dealt with Casa Solution on more than one transaction, we can comfortably say that their services are great! Nonito, Janeth, Jhanela … have always been there to assist us and make things easier for us. They are knowledgeable about the real estate market and, being Panamanians, they have contacts in the right places to help smooth out any potential hurdles. As a foreigner, it can be quite daunting to invest in the property market or find suitable places to lease in Panama, but Casa Solution go over and above to make things easier for their clients. We would definitively recommend their services." – Leon and Patricia

"We were, and continue to be, very happy/pleased with the services and care from Casa Solution! You folks are the BEST! Ryan was excellent, and the team is GRAND! You are all very responsive to all of our questions and needs! Ryan has gone above and beyond the call of duty to make our transition seamless and painless…Thank you all for everything!"  Sincerely, Ned Wimmer and Loann Barter

"We found Casa Solution staff to be very friendly and responsive to our needs when we first visited Boquete several years ago. We felt like we were in the presence of good friends! They were really interested in finding out what kind of property we were looking for and they first researched many properties that met our criteria and then drove us to several of them. We eventually decided to buy land and build our Bed & Breakfast instead of buying an existing home. Throughout this 2 years process the staff were very patient with us and always had a smile on their faces and offered their suggestions and listened to our ever-evolving needs! The process around purchase of our land was quite seamless. We have referred several of our friends to Casa Solution during the last few years." — Manzar Lari & Terry Richmeier, Co-Owners, Casa de Montaña Bed & Breakfast

"Casa Solution employees work as a well-coordinated team to get your house sold. They're bilingual and have an excellent feel for the market. They told me exactly what price point would sell my house, and were spot on." — Janet Smith-Warfield

"Whether you're looking to buy or sell, the professionals at Casa Solution will take good care of you." — Jeff K., representative of Montana Verde residential development

"The staff at Casa Solution is top notch, exhibiting excellent listening skills. You were able to find us the house of our dreams because you really paid attention to what we wanted  and you worked to find us the right place.  The proficiency of the staff in English was very good, enabling smooth transactions in both the purchase and sale of our house. Everyone in your office has a beautiful smile – by this I mean not only did you all greet us with a pleasant disposition, but you cared about why we wanted to move to Panama.  Now, the biggest plus of all–THE FOLLOW UP GIVEN TO US BY THE OFFICE WAS INCREDIBLE!!!!  You were there for us when we had all the little problems that occur when making a move of this magnitude . (Where do we go to get this taken care of, who do we call about that, etc. etc.)"  — David and Francine Ransdell


"Interested in buying or selling property in or around Boquete, Panama?  The company I recommend is Casa Solution.  This company is dedicated to fulfill your needs, wants and desires within the real estate arena.  Their staff is friendly, professional and will work until they find your property or buyer for your property.  My wife and I had two adjoining lots and they found our buyer.  We live in the United States and did not have to travel to Boquete to complete the transaction.  Everything was done via emails and we were kept informed of the progress from beginning to the end.  The process was effortless, swift and professionally  done in a short amount of time.  You owe it to yourself to use Casa Solution and tell them Roger sent you." — Roger Neumann

"I would like to give special thanks to Casa Solution for facilitating the purchase of our new home away from home in Boquete, Panama.  From the minute that we walked in to the office, we were treated by a very knowledgeable and friendly staff.    All of the transactions were speedily and expertly handled so that by the time we left Boquete, we had a tentative contract and a caring and intelligent lawyer, Mr. Juan Aguilera, who would act as an agent for the purchase of the house in our absence since we had a flight to take back to the United States.  When we returned to Boquete, the water and electricity were connected and we obtained the deed of the house.  We are very pleased with the condition of the house and the purchase.  We look forward to continuing to  enjoy our house in Boquete for many years to come.  Thank you Damaris for helping us make the final arrangement in our house.  Thank you Janeth for the many transactions you personally handled and many thanks to Juan Aguilera, our lawyer, who was recommended by Casa Solution.  I recommend Casa Solution to anyone who is interested in buying a home in Boquete, Panama, which is a great place to visit, retire or live."  — Wilsa De Armas and Louis H. De Armas, Jr.

"We have been thrilled with our experience with Casa Solution as sellers and are so pleased with our decision to list our home with them. Throughout the entire experience, every staff member that we came in contact with, and those behind the scenes, worked with professionalism to sell our home promptly and with all sides satisfied. Their follow up and attention, especially during negotiations with multiple offers, played an integral part in an efficient transaction, as did working with our lawyer in Panama City. Especially as a seller not currently in Panama, we very much appreciated that the process was basically painless. Thank you, Casa Solution, for this job well done." — Mary R.

"A special thank you to everyone at Casa Solution for the extraordinary efforts to close our condo yesterday.  I have been a licensed realtor for 34 years in Texas and I confess that this closing was the most complex and time consuming closing of my career.  So many people involved, representing so many different interests, that had to move forward together at the same time, was a real challenge and often frustrating.I was originally referred to Casa Solution by several friends in Boquete, then again by Lauretta Bonfiglio.  Nonito did an excellent job negotiating what we all thought was a simple 30-day cash close.  In the coming weeks we discovered that when our condo project was originally submitted to the Public Registry in 2008, incorrect plans and legal descriptions had been filed.The Title Correction required cooperation from attorneys representing: developer, the HOA, Buyer, Seller, attorneys for all 20 owners/corporations of the complex and it's Board, not to mention the challenge of working with governmental entities such as Notary and Public Registry!  To say this closing was a challenge for the experts is an understatement!A Special Thank You to Everyone at Casa Solution!  You have earned your commissions, many times over and I will give you the highest of references to all that contact me.  I hope your efforts with our sale will come back to you 10 times over in new business.  You are the best in Boquete!!!  Janeth, I want you to know that without your masterful guidance and "Pleasant, Persistent, Persuasion, On a daily basis", we would never have made it to close!  The way you kept all of the attorneys and parties moving forward gently with the best of attitudes, was masterful to watch! We wish the best to all of you!
— Warm Regards, Donna Garrison, Broker/Owner, Austin Lakeside Properties"
Spanish translation: "Un agradecimiento especial a todos en Casa Solution por los extraordinarios esfuerzos realizados para cerrar nuestro condominio ayer. He sido agente de bienes raíces con licencia durante 34 años en Texas y confieso que este cierre fue el cierre más complejo y lento de mi carrera.  Tanta gente involucrada, representando tantos intereses diferentes, que tuvieron que avanzar juntos al mismo tiempo, fue un verdadero desafío ya menudo frustrante. Originalmente, varias amigas en Boquete me remitieron a Casa Solution, luego otra vez por Lauretta Bonfiglio. Nonito hizo un excelente trabajo negociando lo que todos pensamos que era un simple cierre de efectivo de 30 días.  En las próximas semanas, descubrimos que cuando nuestro proyecto de condominio se presentó originalmente al Registro Público en 2008, se habían presentado planes incorrectos y descripciones legales. La Corrección del Título requirió la cooperación de los abogados que representan: promotor, la Asociación de Propietarios, el Comprador, el Vendedor, los abogados de los 20 propietarios / corporaciones del complejo y su Junta, ¡sin mencionar el desafío de trabajar con entidades gubernamentales como Notario y Registro Público!  ¡Decir que este cierre fue un desafío para los expertos es una subestimación!  Un agradecimiento especial a todos en Casa Solution!  Has ganado tus comisiones muchas veces y te daré las más altas referencias a todos los que se pongan en contacto conmigo. Espero que sus esfuerzos con nuestra venta vuelvan a usted 10 veces en nuevos negocios.  Eres el mejor en Boquete !!! Janeth, quiero que sepas que sin tu guía magistral y "Agradable, Persistente, Persuasión, A diario", ¡nunca lo habríamos cerrado!  La forma en que mantuvo a todos los abogados y partidos avanzando con suavidad y con las mejores actitudes, ¡fue magistral! ¡Les deseamos lo mejor a todos!  – Un cordial saludo, Donna Garrison, agente / propietaria, Austin Lakeside Properties "

"We recently sold our house through an exclusive listing contract with Casa Solution.  We were very pleased with how professional the entire staff was.  Casa Solution is truly a first class operation." – Joel and Von Dell Gallagher

"The Casa Solution staff was a pleasure to work with.  They are very knowledgeable and professional and helped us navigate the unfamiliar terrain of buying and selling Panamanian real estate."  – Mel & Bonnie Adams

"I sold my small parcel of build-able land in Alto Boquete in just a few months, for a price I was satisfied with. Both of the professionals I worked with at Casa Solutions were familiar with Panama's bureaucratic process, spoke excellent English, and were helpful in keeping me apprised of the multiple steps required along the way towards SOLD.  I would absolutely recommend this firm."    —  Chris Lyons, Boston, Massachusetts

"We highly recommend Casa Solution. They were diligent in showing our property and maintained good communications throughout the entire process right up to the end to ensure a smooth and timely closing." — Pete & Karen

" Lo que más me gusto de trabajar con Casa Solution es la disponibilidad de su equipo de trabajadores el seguimiento durante la transacción y la responsabilidad con mucho gusto volvería a trabajar con ustedes si se presenta la oportunidad" – José Samudio
Translation: What I liked the most about working with Casa Solution is the availability of the staff, the follow up during the transaction and their responsibility. I will gladly work again with you if an opportunity is presented – José Samudio

"We just completed another transaction With Casa Solution, and we couldn't be happier. The staff is reliable, professional, friendly, and had our best interest at heart all through the process. Casa Solution is number One in Boquete for a reason." — Bruce y Nicole Laidlaw

"Casa Solution does a great marketing job.  The staff is bi-lingual and very professional. Ryan Braasch managed what could be considered a tedious sale and was great at keeping everything going smoothly.  I had confidence in his experdience and demeanor.  We were given ample notice of a showing with people who were pre-qualified.  I will gladly recommend Casa Solutions and Ryan to anyone.  Ryan said he was confident he could sell our house and he did."  — Linda Hegner

"Lo que más me ha gustado de trabaja con Casa Solution es la atención personalizada que se le brinda al cliente, el alto grado de profesionalismo con que se desempeñan sus colaboradores  y la prontitud con que se atienden las inquietudes que surgen durante la negociación.  Durante toda la transacción, el personal de Casa Solution brindó la asesoría necesaria y siento que representó muy bien mis intereses. Esta atención se percibió desde un inicio hasta finalizada la operación de compra venta lo que es muy representativo para un cliente. Casa Solution cuenta con un personal altamente calificado que sabe responder en tiempo oportuno las necesidades de su cliente y que sabe trabajar en equipo. Me siento muy feliz de haber trabajado con Casa Solution toda vez que, además de obtener unos resultados muy convenientes, recibí más apoyo de lo esperado por parte de su personal, brindando en todo momento una sensación de seguridad. El hecho de conocer bien el tema de compra y venta de bienes inmuebles por parte del personal de Casa Solution hace que el cliente perciba desde un principio que está en buenas manos y que está trabajando con personas serias y profesionales. Efectivamente, recomiendo a Casa Solution para la compra o venta de propiedades toda vez que es una empresa seria, responsable y  altamente calificada en la materia. En nombre de mi familia, le estamos muy agradecidos por todo su apoyo y les deseamos grandes bendiciones." — Astrid Moreno
Translation: "What I've liked the most about working with Casa Solution is the personalized attention that is offered to the client, the high level of professionalism that the staff delivers and the promptness in attending the concerns that arise during the negotiation. During the entire transaction, Casa Solution's staff offered the needed advice and I feel that they represented very well my interests. This attention was felt from beginning to end of the purchase and sale transaction which is very meaningful to a client. Casa Solution has a highly qualified staff that knows to reply in a timely manner to the needs of their clients and that knows how to work as a team. I feel very happy for having worked with Casa Solution, besides obtaining very convenient results, I received more support from the staff than I was expecting who offered in every moment a feeling of security.  The fact that the staff has a good knowledge of Purchase and Sale of Real Estate makes the client perceive from the beginning that they are in good hands and working with serious and professional people. In fact, I recommend Casa Solution for the purchase or sale of properties as it is a serious, responsible and highly qualified company. On my family's behalf, we are very grateful for all your support and we wish you great blessings." — Astrid Moreno

"Lo que más me gustó y lo que me pareció realmente sorprendente de trabajar con Casa Solution fue principalmente su atención.  El personal fue puntual y conocedor, me ayudaron mucho al hacerme saber lo que necesitaba hacer en cada paso del proceso de compraventa. Su conocimiento es muy importante para aquellos clientes que no están familiarizados con una transacción como esta.     En mi opinión su fortaleza es la atención personalizada que ofrecen.  Estoy feliz con su atención y su comunicación constante de cómo iba el proceso de compraventa tanto conmigo como con la vendedora.    Recomendaría Casa Solution porque conocen el proceso a seguir en estos tipos de trámites.  Lo indico pues la mayoría de los compradores son extranjeros y desconocen los procesos en Panamá y en especial el mercado de bienes raíces en esa área. En mi caso sabía exactamente lo que buscaba pero mientras esperaba para firmas de papeles iniciales observé la atención hacia los clientes extranjeros y  eso, aparte de dar buena imagen a la empresa, dice mucho de atención y servicio al cliente que debe tener el país." — Cecilia Ledezma
Translation:  "What I liked most about working with Casa Solution and what I found really surprising was mainly their customer service. The staff was punctual and knowledgeable, they were very helpful letting me know what was needed to be done in every step of the purchase and sale process. Their knowledge is very important for clients who are not familiar with a transaction like this.   In my opinion their strength is the personalized attention they offer.  I am happy with their attention and their constant communication with me as well as with the seller as of how the purchase and sale process is going.   I would recommend Casa Solution because they know the process to be followed in a purchase and sale transaction. I say this because most of the buyers are foreigners and they are not familiar with processes in Panama specially in the Real Estate area. In my case, I knew exactly what I was looking for but as I was waiting for the documents to be signed I could appreciate their attention to foreigner clients and that, aside of giving a good image of the company, says a lot about the attention and customer service that the country should have."  — Cecilia Ledezma


It was so easy to work with Casa Solution.   They kept us aware of offers on a prompt basis. Ryan Braasch gave us news and advice day-by-day.  He was a friend more than an agent.  Hats off to him.  If you can get him to help, you re really blessed.  No joke…
The staff, especially Ryan Braasch, was friendly and kept us aware of what was happening.  My sense is that Casa Solution is well aware of properties in Boquete and what they buy and sell for.  In other words, Casa Solution knows about properties and can negotiate the best buying and selling prices for buyers and sellers not living in Panama.  Casa Solution, with people like Ryan Braasch, can make a difference for the best for their clients in real estate buying and selling in Panama.  My wife and I think of Ryan Braasch and Casa Solution as friends rather than property selling agents.  — William & Jan Reid
Translation: "Fue tan fácil trabajar con Casa Solution. Nos mantuvieron informados de las ofertas rápidamente. Ryan Braasch nos dio noticias y consejos día a día. Era un amigo más que un agente. Felicitaciones a él. Si puedes ayudarlo, estás realmente bendecido. No es broma…
El personal, especialmente Ryan Braasch, fue amable y nos mantuvo informados de lo que estaba sucediendo. Mi sensación es que Casa Solution conoce bien las propiedades en Boquete y lo que compran y venden. En otras palabras, Casa Solution conoce las propiedades y puede negociar los mejores precios de compra y venta para compradores y vendedores que no viven en Panamá. Casa Solution, con personas como Ryan Braasch, puede marcar la diferencia para lo mejor para sus clientes en la compra y venta de bienes raíces en Panamá. Mi esposa y yo pensamos en Ryan Braasch y Casa Solution como amigos en lugar de agentes de venta." – William y Jan Reid
From Casa Solution:
We are deeply grateful for you, our wonderful clients.  You have made a difference in our lives and in the lives of our families.  We are committed to serving you.

Thank you for your very kind words. We appreciate you very much.