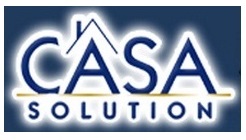 Selling Your Property? Get Maximum Results!
Casa Solution is the number one real estate company in the Boquete area… We're number one because we get results … selling more than all the other agencies in Boquete combined.
With many years of experience and about a thousand successful Panama sale transactions, the staff at Casa Solution understands that the sale of your home or property is very important.
It is our job to help maximize your return, effectively market your property, get the highest sale price possible, and make sure that your transaction is a smooth one.    We will assist you with your market position, answer your questions, work hard to sell your property and ensure your property gets maximum exposure as well as maximum results.
Client Reviews, Sold Properties! & Great Reasons to Use Casa Solution
Casa Solution has helped hundreds of satisfied clients buy and sell property in Panama. Take a look at some of the properties sold,  what just a few clients have to say and some of the great reasons to list your property with Casa Solution.
There are compelling reasons to list your property with Casa Solution.  Below the reviews and sold properties are some of the highlights.
See 61 of the Many Properties Recently Sold By Casa Solution

These are just a few examples of the many houses and properties recently sold by the Casa Solution team.  Casa Solution sells more Boquete area properties than all of the other agencies combined.  Why go to anyone else?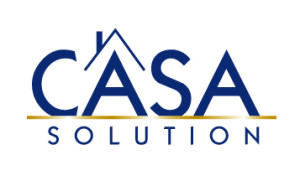 Casa Solution is the leading real estate agency in Boquete.
Hundreds of Successfully Completed Sales!

The Most Homes and Properties
A Track Record of Successful Transactions
Honest Answers and Advice
Professional Team Approach
Deep Knowledge of the Market
Friendly Guidance through the Entire Process
Rentals & Multilingual Agents
Multiple Listing Service (MLS)
At Your Service
Please email us at info@casasolution.com or call one of the Casa Solution Boquete offices at 720-1331, 6611-6049, 6480-5456 or 6617-4408 and we'll be pleased to answer your questions.
Client Reviews
Comments from Casa Solution clients:
"Thank you everyone for all your excellent work in selling our home. The service and help you provided was greatly appreciated. Your personal concerns and understanding during the process coupled with your professional expertise is the reason I believe Casa Solution is the best.  We will have a very Merry Christmas now that we can proceed with life in Washington. We hope you and your families will be blessed this holiday season. We will miss you and Panama but hope to visit again someday." —  Sincerely, Mario and Linda Mendoza
"Not only am I happy with the effective sale of my property but where Casa Solution excelled even more, if possible, was in the process of getting all the paper work in place. To top it off, the professional dealing with all matters were made with a smile." — Ulf Caap
"Casa Solution employees work as a well-coordinated team to get your house sold. They're bilingual and have an excellent feel for the market. They told me exactly what price point would sell my house, and were spot on." — Janet Smith-Warfield
"We have been thrilled with our experience with Casa Solution as sellers and are so pleased with our decision to list our home with them. Throughout the entire experience, every staff member that we came in contact with, and those behind the scenes, worked with professionalism to sell our home promptly and with all sides satisfied. Their follow up and attention, especially during negotiations with multiple offers, played an integral part in an efficient transaction, as did working with our lawyer in Panama City. Especially as a seller not currently in Panama, we very much appreciated that the process was basically painless. Thank you, Casa Solution, for this job well done." — Mary R.
"Thank you so much I really enjoyed the process working with you which I have never said in property deals before!   I was most impressed with the frequent updates and communication which explained the process, the timings and everything went very smoothly. Casa Solution staff called via Skype, texted and emailed me updates to keep me informed of what I needed to provide and how long each step would take for the sale of my property.  It was really helpful to know how things were going every day. Casa Solution staff are professional, have excellent English skills, provide great communication and are friendly. I tried 3 other real estate agents in the area and I can honestly say Casa Solution have the best website, found a legitimate buyer, and understood the entire process which was handled without me ever needing to leave England or come to Panama." – Jonathan Gudorf
"Casa Solution staff was courteous, competent, efficient, and friendly. One of Casa Solution's strengths is that they are very fluent in English which makes things very easy. I am happy I decided to work with Casa Solution because. I needed to sell and they got it sold.  That's what counts. They got it sold & closed in a tough market.  I recommend Casa Solution because they can do it.  They know the market and they know Valle Escondido very well too." – Rich Andresen
 "We would like to thank you and the Boquete Casa Solution team for the great work you did in helping us acquire a piece of property in the Boquete area. Your professionalism, patience and knowledge in dealing with our needs were greatly appreciated.  We would highly recommend your services to anyone looking for homes and/or property in the Boquete area."  — Sincerely, Margaret and Joe Culleton
"We recently sold our house through an exclusive listing contract with Casa Solution.  We were very pleased with how professional the entire staff was.  Casa Solution is truly a first class operation." – Joel and Von Dell Gallagher
"We found the entire staff of Casa Solution to be very knowledgeable about the Boquete market which helped to minimize our apprehension over our first property purchase in a foreign country.   Every person we dealt with was extremely helpful and always had a can-do attitude.  We truly enjoyed our experience with Casa Solution and would highly recommend them to anyone…. You guys were awesome."  — Tim and Rhonda Williams
"I highly recommend Casa Solution as the best estate agent to deal with in Panama, and particularly in Boquete. The staff are very pleasant and perfectly trained in regard to help anyone to purchase or rent a property. When my husband and I decided to purchase a property in Boquete, within few days, the agent understood what our requirements where, and by showing us some of the properties they had on screen, we just had to select few to visit and that was done within a week. We were also wisely advised of the legal requirements in Panama, and within no time we had an honest and professional attorney. Thanks to Casa Solution we are happy owners of our dream house, and our children have since purchased properties through Casa Solution as well." — Genevieve and Christian Lotte
"My husband and I have worked with Casa Solution for many years.   The staff is extremely knowledgable and they always put their customers first.  They make it easy to negotiate the rules and regulations of real estate in Panama and ensured that all transactions went perfectly and efficiently.  Janeth was always responsive and thorough in all our dealings.  She was a pleasure to work with."  — Lisa Nelkin & Bret Peckens
"I sold my small parcel of build-able land in Alto Boquete in just a few months, for a price I was satisfied with. Both of the professionals I worked with at Casa Solutions were familiar with Panama's bureaucratic process, spoke excellent English, and were helpful in keeping me apprised of the multiple steps required along the way towards SOLD.  I would absolutely recommend this firm."    —  Chris Lyons, Boston, Massachusetts
"We´re extremely happy with the service provided by Casa Solution. The staff is very friendly, very knowledgeable about the area of Boquete and always willing to go the extra mile. Three people really stood out; Lauretta, Jazmin and Janeth. Without their flexibility and dedication we couldn´t have purchased our dream property in Boquete!"  –Anne and Danny
 "If not for Lauretta Bonfiglio and the Casa Solution staff, especially Janeth Gomez, I don't think I could have successfully purchased a house in Boquete. Casa Solution has the largest inventory of properties available in the area and is also knowledgeable of other available properties. They explained all my financial options and ultimately helped me through a very complicated mortgage loan process. I cannot speak more highly of their professionalism and support. I was very fortunate to have the opportunity to work with them and I am proud to call them friends!  — Thanks, Pam Crawford"
 "Thank you and Nonito for being so helpful with finding & purchasing the property on which our house is being built.  Janeth, you were indispensable with the successful completion of the contract. You were always responsive to our inquiries & went well beyond your duties as a broker to inform & assist us in all aspects of the proceedings.  I would recommend you & Casa Solution to anyone considering the purchase of property in the Boquete area.   Casa Solution staff is Top notch!"   — John Hinson
"Because of Casa Solution, we are living in the house of our dreams. We don't think any other real estate company would have gone the extra mile to help us acquire our house. The house was tangled up in legal problems. The staff at Casa Solution never missed a beat in navigating through. Communication and integrity are the keys to great customer service in real estate transactions. The team at Casa Solution understand this. Casa Solution kept us informed throughout the entire process of buying a home. They kept us in the loop during our entire transaction. Every staff member was professional and caring. They understand that communication is the key to customer service. Casa Solution gave us so much guidance and LISTENED to what we wanted in a house. Our agent showed us houses that had the features we wanted and did not waste our time. Casa Solution staff helped to make sure our transaction went well with communication all along the transaction process. They have a very knowledgeable team who have integrity, personality, and they understand how to listen to their clients." — Barbara and David Oakley
"My wife and I would like to sincerely thank you for helping us to find the "right" home in Boquete to purchase.  You went out of your way to work with us and we appreciate it.  And a special thanks to Jazmin who spent so much time with us over the last three years. We liked that they showed a high degree of friendliness and professionalism at all times. In the three years we searched for a house with them they were diligent in their communication and extremely knowledgeable about the area, its history, and the homes there.  They went out of their way to make sure we understood the features and conditions of the final two houses we considered buying so that we ended up buying the right house for us.     Most of the time we dealt with Jazmin Caballero, or Nonito Horna, the manager of the office.  They were wonderful to work with and provided us with a steady stream of pertinent information and advice.  We were very picky about what we wanted to buy and they steadfastly remained committed to us and our needs for several years.  Casa Solution and its personnel have been part of Boquete for many many years.  They know and understand the Boquete area and the people better than anyone else. When we first decided on Boquete as our retirement destination several years ago we visited a few different real estate offices.  What struck us was the way several other real estate businesses "bad mouthed" the real estate competitors in the area.  When we asked Casa Solution about their competitors, or mentioned one of the agents working for the other real estate offices, they were always kind in their response.  That said a lot to us about the character of the Casa Solution people.  Janeth Gomez-Suarez at Casa constantly communicated all of the details regarding the transaction and made sure that we were aware of all of the issues and deadlines as they occurred.  She made the whole transaction smooth and seamless.     Casa Solution goes out of their way to become more than just your real estate agent.  They get to know you and they treat you like a new friend who's moving to the area.  Very nice people who welcome you with their help and assistance."    — Robert & Dale Sylva
"After having successfully dealt with Casa Solution on more than one transaction, we can comfortably say that their services are great! Nonito, Janeth, Jhanela and Jazmin have always been there to assist us and make things easier for us. They are knowledgeable about the real estate market and, being Panamanians, they have contacts in the right places to help smooth out any potential hurdles. As a foreigner, it can be quite daunting to invest in the property market or find suitable places to lease in Panama, but Casa Solution go over and above to make things easier for their clients. We would definitively recommend their services." – Leon and Patricia
"We were, and continue to be, very happy/pleased with the services and care from Casa Solution! You folks are the BEST! Ryan was excellent, and the team is GRAND! You are all very responsive to all of our questions and needs! Ryan has gone above and beyond the call of duty to make our transition seamless and painless…Thank you all for everything!"  Sincerely, Ned Wimmer and Loann Barter
"We found Casa Solution staff to be very friendly and responsive to our needs when we first visited Boquete several years ago. We felt like we were in the presence of good friends! They were really interested in finding out what kind of property we were looking for and they first researched many properties that met our criteria and then drove us to several of them. We eventually decided to buy land and build our Bed & Breakfast instead of buying an existing home. Throughout this 2 years process the staff were very patient with us and always had a smile on their faces and offered their suggestions and listened to our ever-evolving needs! The process around purchase of our land was quite seamless. We have referred several of our friends to Casa Solution during the last few years." — Manzar Lari & Terry Richmeier, Co-Owners, Casa de Montaña Bed & Breakfast
 "Whether you're looking to buy or sell, the professionals at Casa Solution will take good care of you." — Jeff K., representative of Montana Verde residential development
"The staff at Casa Solution is top notch, exhibiting excellent listening skills. You were able to find us the house of our dreams because you really paid attention to what we wanted  and you worked to find us the right place.  The proficiency of the staff in English was very good, enabling smooth transactions in both the purchase and sale of our house. Everyone in your office has a beautiful smile – by this I mean not only did you all greet us with a pleasant disposition, but you cared about why we wanted to move to Panama.  Now, the biggest plus of all–THE FOLLOW UP GIVEN TO US BY THE OFFICE WAS INCREDIBLE!!!!  You were there for us when we had all the little problems that occur when making a move of this magnitude . (Where do we go to get this taken care of, who do we call about that, etc. etc.)"  — David and Francine
"I would like to give special thanks to Casa Solution for facilitating the purchase of our new home away from home in Boquete, Panama.  From the minute that we walked in to the office, we were treated by a very knowledgeable and friendly staff.  Jazmin was very attentive and was quick to understand our needs for a vacation home.  All of the transactions were speedily and expertly handled so that by the time we left Boquete, we had a tentative contract and a caring and intelligent lawyer, Mr. Juan Aguilera, who would act as an agent for the purchase of the house in our absence since we had a flight to take back to the United States.  When we returned to Boquete, the water and electricity were connected and we obtained the deed of the house.  We are very pleased with the condition of the house and the purchase.  We look forward to continuing to  enjoy our house in Boquete for many years to come.  Thank you Damaris for helping us make the final arrangement in our house.  Thank you Janeth for the many transactions you personally handled and many thanks to Juan Aguilera, our lawyer, who was recommended by Casa Solution.  I recommend Casa Solution to anyone who is interested in buying a home in Boquete, Panama, which is a great place to visit, retire or live."  — Wilsa De Armas and Louis H. De Armas, Jr.
 "A special thank you to everyone at Casa Solution for the extraordinary efforts to close our condo yesterday.  I have been a licensed realtor for 34 years in Texas and I confess that this closing was the most complex and time consuming closing of my career.  So many people involved, representing so many different interests, that had to move forward together at the same time, was a real challenge and often frustrating.I was originally referred to Casa Solution by several friends in Boquete, then again by Lauretta Bonfiglio.  Nonito did an excellent job negotiating what we all thought was a simple 30-day cash close.  In the coming weeks we discovered that when our condo project was originally submitted to the Public Registry in 2008, incorrect plans and legal descriptions had been filed.The Title Correction required cooperation from attorneys representing: developer, the HOA, Buyer, Seller, attorneys for all 20 owners/corporations of the complex and it's Board, not to mention the challenge of working with governmental entities such as Notary and Public Registry!  To say this closing was a challenge for the experts is an understatement!A Special Thank You to Everyone at Casa Solution!  You have earned your commissions, many times over and I will give you the highest of references to all that contact me.  I hope your efforts with our sale will come back to you 10 times over in new business.  You are the best in Boquete!!!  Janeth, I want you to know that without your masterful guidance and "Pleasant, Persistent, Persuasion, On a daily basis", we would never have made it to close!  The way you kept all of the attorneys and parties moving forward gently with the best of attitudes, was masterful to watch! We wish the best to all of you!
— Warm Regards, Donna Garrison, Broker/Owner, Austin Lakeside Properties"
 " Lo que más me gusto de trabajar con Casa Solution es la disponibilidad de su equipo de trabajadores el seguimiento durante la transacción y la responsabilidad con mucho gusto volvería a trabajar con ustedes si se presenta la oportunidad" – José Samudio
Translation: What I liked the most about working with Casa Solution is the availability of the staff, the follow up during the transaction and their responsibility. I will gladly work again with you if an opportunity is presented – José Samudio
"We just completed another transaction With Casa Solution, and we couldn't be happier. The staff is reliable, professional, friendly, and had our best interest at heart all through the process. Casa Solution is number One in Boquete for a reason." — Bruce y Nicole Laidlaw
 "Casa Solution does a great marketing job.  The staff is bi-lingual and very professional. Ryan Brasch managed what could be considered a tedious sale and was great at keeping everything going smoothly.  I had confidence in his experdience and demeanor.  We were given ample notice of a showing with people who were pre-qualified.  I will gladly recommend Casa Solutions and Ryan to anyone.  Ryan said he was confident he could sell our house and he did."  — Linda Hegner
"Lo que más me ha gustado de trabaja con Casa Solution es la atención personalizada que se le brinda al cliente, el alto grado de profesionalismo con que se desempeñan sus colaboradores  y la prontitud con que se atienden las inquietudes que surgen durante la negociación.  Durante toda la transacción, el personal de Casa Solution brindó la asesoría necesaria y siento que representó muy bien mis intereses. Esta atención se percibió desde un inicio hasta finalizada la operación de compra venta lo que es muy representativo para un cliente. Casa Solution cuenta con un personal altamente calificado que sabe responder en tiempo oportuno las necesidades de su cliente y que sabe trabajar en equipo. Me siento muy feliz de haber trabajado con Casa Solution toda vez que, además de obtener unos resultados muy convenientes, recibí más apoyo de lo esperado por parte de su personal, brindando en todo momento una sensación de seguridad. El hecho de conocer bien el tema de compra y venta de bienes inmuebles por parte del personal de Casa Solution hace que el cliente perciba desde un principio que está en buenas manos y que está trabajando con personas serias y profesionales. Efectivamente, recomiendo a Casa Solution para la compra o venta de propiedades toda vez que es una empresa seria, responsable y  altamente calificada en la materia. En nombre de mi familia, le estamos muy agradecidos por todo su apoyo y les deseamos grandes bendiciones." — Astrid Moreno
Great Reasons to Use Casa Solution
Intense Marketing Efforts for Your Property
Casa Solution invests heavily in intense marketing efforts to find your right buyer including the office on Avenida Central in Boquete and a wide range of advertising approaches designed to attract qualified buyers.
Many Clients Every Week
Casa Solution receives many clients each week ready to buy a home or finca in the Boquete area. Please allow us to present your property to hundreds of potential buyers who visit the offices and to the thousands of monthly visitors to the Casa Solution website.
Large, Friendly Staff Working as a Team
With numerous English speaking staff who work as a team, you can count on a well-coordinated effort with people dedicated to excellence, honesty and being warm ambassadors who care about our clients. We work hard to "under-promise" and "over-deliver" results for you and to making the sale process a smooth experience for everyone.
Lots of Help for Sellers
Casa Solution works closely with everyone after the original contract is signed to make sure that the collection of documentation and any follow-up items are handled with minimal work on the part of the Sellers.
Continue Promoting Yourself If You Like – The "Nonexclusive" option
Some sellers prefer to promote themselves. While Casa Solution has a highly effective "exclusive" listing option with intensive marketing (similar to a listing agent), we are pleased to promote your property as a "non-exclusive" if you prefer. Both programs are successful. Please ask us about the different marketing programs and then choose the one which is right for you.
Increase Your Odds
Buyers coming to Panama to purchase property need to work with people they trust who can guide them comfortably through the purchase process. As a result, most Buyers prefer to use a trustworthy agency. Casa Solution is the most trusted and active agency in town. Having your property offered with Casa Solution will greatly increase your odds of getting an offer soon.
We Get Results
Casa Solution gets results. Casa Solution has consistently performed with many successful transactions.
Allow Us to Be of Assistance
Please consider allowing us to put one of Casa Solution's marketing programs to work for you. Let us bring the clients and offers, then you decide whether the offer is good enough to proceed. If you give us the chance, we will work hard to find a buyer for you and also work hard for you after an agreement is signed to have a smooth and safe transaction.
Outside Boquete
Casa Solution specializes in the Boquete market, but many buyers who visit are looking for multiple properties or are considering other areas. We welcome your Panama listings outside Boquete as well.
Casa Solution is the leading real estate agency in Boquete.
Hundreds of Successfully Completed Sales!

The Most Homes and Properties
A Track Record of Successful Transactions
Honest Answers and Advice
Professional Team Approach
Deep Knowledge of the Market
Friendly Guidance through the Entire Process
Rentals & Multilingual Agents
At Your Service
Please email us at info@casasolution.com or call one of the Casa Solution Boquete offices at 720-1331, 6611-6049, 6480-5456 or 6617-4408 and we'll be pleased to answer your questions.
*************************
Excelentes razones para utilizar Casa Solution
Mercadeo Intensivo para su Propiedad
Casa Solution invierte fuertemente en mercadeo intensivo, para ayudarle a encontrar su comprador adecuado. Contamos con nuestra oficina en Avenida Central en Boquete, y una amplia variedad de estrategias de publicidad diseñadas para atraer compradores calificados.
Muchos clientes cada semana
Casa Solution recibe semanalmente muchos clientes listos para comprar una casa o finca en el área de Boquete. Permítanos presentarle su propiedad a cientos de clientes potenciales que visitan nuestras oficinas y a los miles de visitantes que tiene nuestra página web cada mes.
Excelente equipo de trabajo
Nuestro equipo de trabajo es numeroso, bilingüe, y puede usted contar que coordinarán muy bien todas sus acciones para brindar la mejor atención. Nuestros colaboradores están dedicados a la excelencia, la honestidad y a ser cálidos embajadores que se preocupan por nuestros clientes. Trabajamos duro para ofrecer resultados por encima de las expectativas de nuestros clientes.
Asistencia para vendedores
Casa Solution trabaja de cerca con todos después de la firma del contrato original, para asegurarnos que recolectemos todos los documentos y se brinde el seguimiento a todos los aspectos, y que los vendedores tengan que hacer el mínimo de este trabajo.
Continúe promoviendo usted mismo si lo desea – La opción "No Exclusiva"
Algunos vendedores prefieren promover ellos mismos sus propiedades. Mientras Casa Solution tiene una opción de mercadeo intensivo, también promovemos las propiedades de manera no exclusiva si usted así lo prefiere. Ambos programas son exitosos. Por favor, consúltenos acerca de los diferentes programas, para que escoja el que es perfecto para usted.
Incremente sus posibilidades
Las personas que vienen a Panamá a comprar propiedades necesitan trabajar con personas en las que puedan confiar y las cuales les puedan guiar cómodamente a través del proceso de compra.
Como resultado, la mayoría de compradores prefieren utilizar una agencia confiable.
Casa Solution es la agencia más confiable y activa en Boquete. Si Casa Solution ofrece su propiedad, se incrementarán sus posibilidades de recibir una oferta.
Obtenemos Resultados
Casa Solution obtiene resultados. Casa Solution ha completado exitosa y consistentemente un elevado número de transacciones.
Permítanos asistirle
Considere permitirnos poner a sus órdenes uno de nuestros programas de mercadeo. Déjennos traerle los clientes y ofertas, y luego decida si la oferta es lo suficientemente buena para proceder. Si usted nos da la oportunidad, trabajaremos fuerte para encontrarle su comprador y trabajaremos fuerte por usted una vez que se firme el acuerdo de compra para asegurar una transacción sencilla y segura.
Fuera de Boquete
Casa Solution se especializa en el Mercado en Boquete, sin embargo, muchos compradores que nos visitan están en busca de múltiples propiedades o consideran otras áreas. También le damos la bienvenida a incluir en nuestros listados propiedades en fuera del área de Boquete.
Casa Solution es la agencia de bienes raíces líder en Boquete.
¡Ciento de ventas completadas con éxito!
La mayoría de casas y propiedades
Un historial de transacciones exitosas
Respuestas honestas y recomendaciones
Un enfoque de Equipo
Profundo conocimiento del mercado
Guía amistosa a través de todo el proceso
Alquileres y Agentes bilingües
A Su Servicio
¿Está vendiendo su propiedad? ¡Maximice sus resultados!
Casa Solution es la compañía de Bienes Raíces número uno en el área de Boquete. Somos número uno porque obtenemos resultados… nuestras ventas son mayores que las de todas las demás agencias de Bienes Raíces combinadas.
Nuestro trabajo es maximizar sus ganancias, mercadear efectivamente su propiedad, y asegurarnos de que su transacción se realice sin dificultades. Le asistiremos con su posicionamiento en el mercado, trabajaremos duro para vender su propiedad y asegurar que ésta tenga la mayor exposición – así como los mejores resultados.
¿Qué hay en este paquete de información?
Testimonios de clientes sobre propiedades vendidas, y súper razones para utilizar los servicios de Casa Solution.
Casa Solution ha asistido a cientos de clientes satisfechos a comprar y vender propiedades en Panamá. Usted puede darle una ojeada a las propiedades que hemos vendido, a lo que los clientes han dicho sobre nuestro trabajo y algunas de las razones de peso para listar su propiedad con nosotros.
Hay excelentes razones para listar su propiedad con Casa Solution. A continuación, encontrará los testimonios de nuestros clientes y un listado de más de 40 propiedades vendidas recientemente por el equipo de Casa Solution.
Mire más de 40 propiedades de las muchas vendidas por Casa Solution
Casa Solution vende más propiedades en el área de Boquete, que todas las demás agencias juntas. ¿Por qué ir con otra agencia?
Por favor envíenos un correo electrónico a info@casasolution.com o llámenos a nuestra oficina al 720-1331, 6611-6049, 6480-5456 o 6617-4408. Estaremos complacidos de contestar sus consultas.