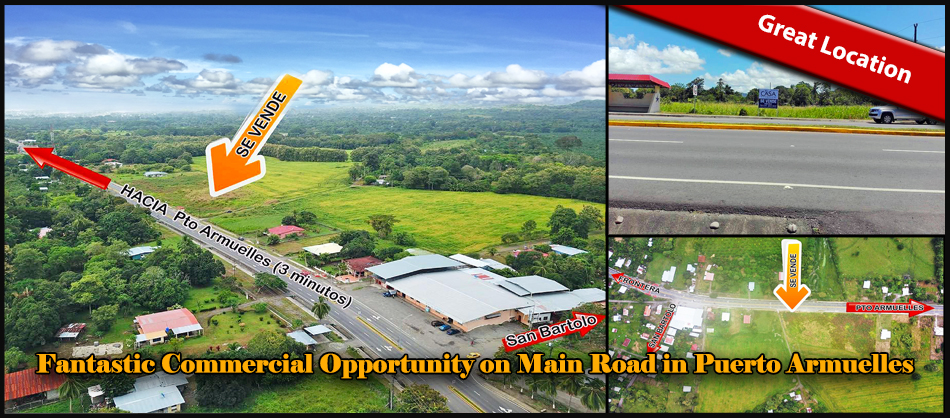 Fantastic Commercial Opportunity on Main Road in Puerto Armuelles, Panama
Lot Size
: 10,000 Sq.M
2.47 Acres
Location
: Puerto Armuelles, Pacific Beaches Chiriqui, Panama
This commercial property is right on the main road on the four lane road to Puerto Armuelles.
It is close to the entrance to the downtown of Puerto making it a prime commercial location.  Everyone will pass this property in the area regularly.
It is a corner lot providing lots of development and entrance exit options.
It is an ideal location for a commercial center, supermarket or other business location.
Recent road developments and improvements into this area are major bonuses.
This is a great investment property considering what is currently happening in the area.
This close to the ocean property is likely to benefit enormously from this incredible news – Think Bananas!
Please contact Casa Solution for more information or to visit this Fantastic Commercial Opportunity on Main Road in Puerto Armuelles, Panama.