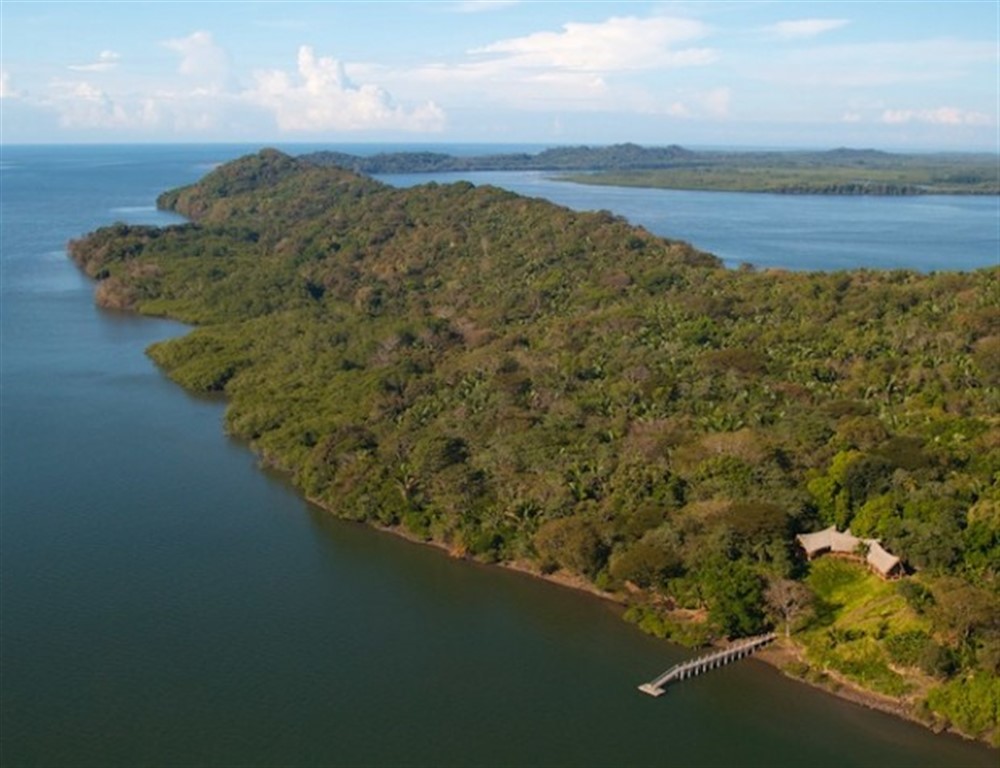 House Plus Guest House on Panama Island for Sale with over 5 Acres in the Boca Chica Area
House Size
: 2,900.00 Sq.Ft
269.42 Sq.M
Lot Size
: 21,000 Sq.M
5.19 Acres
Location
: Bahia de los Muertos, Pacific Beaches Chiriqui, Panama
The Boca Chica area is enjoying a higher profile as it continues to be discovered by international jetsetters and adventure tourists as well as those seeking a unique and less traveled island vacation.
This house plus guest house is on a Pacific ocean island near the coast of Chiriqui Province in the Gulf of Chiriqui in Panama.  The property enjoys a great view and proximity to a marine park.
It has several springs that run from the property down to the beach.  The land is about 70% flat with some sloped.  Appliances, boats, quad and sporting equipment is included.
Fruit trees on the property include avocado, mango, lemon and coconut.
Rights of possession property.
This property produces income.
Please contact Casa Solution if you have any questions or to visit this House Plus Guest House on Panama Island for Sale with over 5 Acres in the Boca Chica Area
---
Se Vende Casa Plus Casa de Huéspedes en la Isla de Panamá con más de 5 Acres en el Área de Boca Chica
El área de Boca Chica está disfrutando de un perfil más alto ya que continúa siendo descubierta por la jetset internacional y los turistas de aventura, así como por aquellos que buscan unas vacaciones únicas y menos transitadas en la isla.
Esta casa más casa de huéspedes se encuentra en una isla del océano Pacífico cerca de la costa de la provincia de Chiriquí en el Golfo de Chiriquí en Panamá.  La propiedad disfruta de una gran vista y la proximidad a un parque marino.
Tiene varios manantiales que van desde la propiedad hasta la playa.  El terreno es aproximadamente un 70% plano con algunas pendientes.  Se incluye electrodomésticos, botes, quads y equipos deportivos.
Los árboles frutales en la propiedad incluyen aguacate, mango, limón y coco.
Derechos de posesión de la propiedad.
Esta propiedad produce ingresos.
Por favor comuníquese con Casa Solution si desea visitar esta propiedad o si tiene preguntas acerca de esta Se Vende Casa Plus Casa de Huéspedes en la Isla de Panamá con más de 5 Acres en el Área de Boca Chica