Main Content
Sold by Casa Solution – Mountain Estate Home, Guest Houses & Organic Farm with Greenhouse
Volcancito, Boquete, Panama
This property is sold.  Casa Solution handles more property sales in the Boquete area than all other agencies combined.  We would appreciate the opportunity to be of service to you.  Please visit, call 011-507-720-1331 or email us today.
One of the most extraordinary estate properties and farm for sale in Boquete, Panama.  Finca Tierra Pura is a 3 bedroom estate home, two 1 bedroom casitas, and an innovative income producing organic farm with truly inspiring views.  The estate is located near the top of the paved Volcancito loop road in a cool climate zone at about 5,000 feet altitude.  It is approximately 15 minutes from the center of town.  This is a preferred area of Boquete with coffee farms, established estates and fabulous new houses.
The house is well set back from the road.  You access through an automatic custom-built teak gate, pass your own coffee plants, trees, and large greenhouse to come to the house in a private natural setting enhanced by spectacular mountain views.  Set on the edge of the refreshing bajareque zone, the property has a bird's eye view of the world-famous Boquete double rainbows as well as the constantly changing moods of towering Volcan Baru, Panama's tallest peak, and the enchanting Boquete valley.
The house is of the highest quality.  Inside, you find an open floor plan that provides spaciousness plus plenty of well-placed windows inviting in lots of natural light.  The layout offers flexibility with regard to positioning of furnishings and enjoyment of the amazing views.
Chefs will love the gourmet kitchen. It has lots of counter space and a user-friendly design with plenty of quality appliances.  The walk-in pantry is great for storage and easy access to your culinary delights.
The large master bedroom suite has a big spa bath well-positioned for privacy as well as enjoyment of the view.  The bathroom is already equipped with infrared heat lamps for cozy comfy mornings.  The suite has a spacious walk-in closet.
Like to bathe outside? The consistently comfortable weather makes the outdoor shower/bath a year-round enjoyment.
The two guest bedrooms in the main house have built-in custom closets and cabinetry.  Wide doorways make moving from room to room feel easier.
High quality tile floors of porcelain add to the beauty of the home while the many ceiling fans throughout cool the occasional warm afternoon.  The recessed lighting, granite countertops, custom woodwork, unique and pretty tile back splashes, designer bowl sinks, and high-end fixtures transmit more of the quality attributes throughout.
Outside, the wrap-around covered balcony provides four different areas from which to enjoy the varied scenery.
The house is equipped with a security system including external motion sensor lighting. It is separately fenced from the rest of the estate with an additional automatic metal gate.  There is also an enclosed large garage and secure storage basement.  There are two water sources for the built-in water system, water purification system and backup water storage.
The property around the home is impressive.  It includes a huge 3,000 square foot greenhouse with thriving trout and tilapia tanks plus plenty of happily growing vegetables.  The greenhouse is designed for self-sustenance utilizing easy-to-maintain modern aquaponics.  The farm has extensive coffee production and over 200 fruit trees including lemon, lime, banana and oranges some mature, some recently planted.   Free range chickens and turkeys provide additional food sources.  The farm manager is open to staying on with new owner.  This is an impressive Boquete, Panama farm for sale.  If you are seeking an organic farm for sale in Boquete, Panama with an equally impressive house this is a great option.
The property comes with two additional houses with great views set well away from the house and from each other.  One is currently an easy-to-rent rental house.  Currently rented long-term, the house already provides added income, a place for your guests or a great out–of-the house art studio or office.  The other smaller house is currently the farm manager's quarters.  As an alternative, it could also easily become a rental or guest house.  There is plenty of space on the property for additional rental casitas or for other purposes.
Lots of furnishings are included; some in the main house, all of the furnishings in the two casitas.
Tax exemption transferrable to new owner.
While the house is positioned such that it enjoys great view protection and privacy, if more land is desired, Casa Solution is offering adjacent parcels for sale.  Some of the additional land is a bit downhill from the house and currently a producing coffee farm.  From this farm, one could likely choose either a small or a much larger additional parcel to join to this property.  A smaller 1 acre parcel is also available on the main road that borders this property.
This is a fantastic property.  It is ideal if you are seeking a cool weather, large, high quality estate house with amazing views, paved access, and a guest house or houses along with producing agriculture.  Seeking Boquete, Panama organic farms for sale with the added bonus of an extraordinary residence plus income producing guest houses?  This is it.
Please call (011-507-720-1331 or 011-507-6611-6049) or write us today for more information or to schedule a viewing.
 Finca Tierra Pura Estate & Organic Farm Video Presentation
From the Owners:
Finca Tierra Pura
Vocancito, Boquete, Chiriquí, Panama
Site/Property:
• One hectare of land located within a prime coffee finca
• Custom teak wood gate with automatic opener
• Entire property fenced
• Recently installed rock wall along interior entry road
• Approximately 1,200 - 1,500 producing coffee plants - excess coffee cherries currently being sold to
Rogers Coffee
• 1,200 new coffee plants added within the last 3 years
• Large number of mature producing orange, lemon, lime and banana trees
• Approximately 200+ trees added within the last 3 years including: Avocado, Banana, Papaya, Peach,
Pear, Fig, Lemon, Lime, Orange, Pomegranate, Guanabana, Moringa
• 3,000 sq-ft Professionally built commercial greenhouse complete with: drip irrigation system,
coffee/plant drying beds, storage areas, work tables, temperature controlled ventilation system
currently producing a variety of organic/natural fruits and vegetables
• Two aquaponic systems (trout and tilapia + plants)
• Fenced outside garden area of approximately 3,000 sq-ft with drip irrigation currently producing a
variety of organic/natural vegetables
• Two separately fenced areas with coops for chickens and turkeys that are currently producing free
range eggs and meat
• Sufficient space and capacity for additional rental casitas and/or greenhouses
• All construction was completed with the oversight of a USA Licensed Professional Engineer with 40
years of residential/commercial construction and inspection experience
• Farm manager lives on property and provides 24/7 oversight of finca
• Sale could include Panamanian corporation
Utilities/infrastructure:
• Oversized 150-amp incoming electrical system running underground with separate breaker panels at
each building
• Enclosed and secure water tanks along with pumping and purification system in an approximately 300
sq-ft building
• Two separate incoming water systems, one potable, one for irrigation
• 8,200 liters (~2,100 gallons) of on-site potable water storage
• Custom pumping and pressure tank system to maintain good potable water pressure at all buildings
• Redundant oversized potable water purification systems consisting of 7 water filters including 2 carbon
filters and 2 oversized UV lights to produce highest quality drinking water possible
Main Casa:
• Contemporary design by owner
• Approximately 4,800+/- sq-ft of total space - interior 2850 sq ft / exterior with covered area 2000 sq ft
• Four large covered porch sitting areas - large wrap around in back of house
• Panoramic views of Volcan Baru and Alto Quiel throughout the house
• Spacious open floor plan with oversized living room, gourmet kitchen, large master bedroom and large
master spa
• Multiple windows throughout allow for natural lighting and cross-ventilation throughout house
• Two guest bedrooms with built in custom closets/drawers
• High ceilings with oversized doors - door width 36 inches
• High end stainless steel drawer pulls throughout the house
• Tray ceiling in living room and master bedroom
• High quality porcelain tile floors throughout
• Recessed lighting throughout
• Six interior and two exterior ceiling fans
• Custom solid wood cabinets
• Granite countertops
• Designer glass tile backsplash in kitchen and bathrooms
• Custom solid wood/fiberglass windows and doors
• High quality plumbing fixtures
• Double spa/whirlpool tub in master spa
• Infrared heat lamps in master bathroom
• Custom designer glass vessel sinks in master spa
• Custom built it cabinets/storage in large walk-in master closet
• Large walk in pantry with stainless steel shelving
• Wireless security system, motion sensor exterior security lights
• All high appliances: two refrigerators, one freezer, stove, dishwasher and washer/gas dryer
• 40-gallon tank type gas water heater
• Conduit installed for cable TV
• Stone rock wall with rock flower beds alongside of casa
• Separately fenced with automatic metal gate
• Outside bathroom with shower off the garage porch
• Utility / mud room located off garage with entrance into main house; solid wood cabinets and granite
countertops; large floor level tiled sink
• Enclosed garage with automatic overhead door
• Large secure basement for storage
• Moisture/vapor barrier under foundation of all three houses to prevent moisture and humidity inside the houses.
Rental Casita:
• Currently leased for 12 months producing an annual income of $9,600 at the current lease rate of
$800/month (high demand for rental - space available for additional rentals)
• Panoramic views of Volcan Baru and Alto Quiel
• Separately fenced with metal gate
• Approximately 1,200 sq-ft total space - interior 750 sq ft / covered porch 450 sq ft
• High ceilings with spacious open floor plan
• Built in closets with drawers and lots of storage space throughout
• Wireless security system, motion sensor exterior lights
• High quality plumbing fixtures
• On-demand gas water heater
• Recessed lighting throughout
• Granite countertops
• Custom solid wood cabinets throughout
• Ceiling fans
• High quality refrigerator, gas stove, dishwasher and washer/gas dryer
• Microwave and toaster oven
• LCD TV
• Internet router
• Conduit installed for cable TV/telephone
• Completely furnished including glassware/pots & pans/dishes/utensils/linens
Front Casita:
• Small front casita of approximately 400 sq-ft currently occupied by finca manager and family
• Separate electrical panel
• Inside and outside bathrooms
• On-demand gas water heater
• Recessed lighting throughout
• Refrigerator and gas stove
• Fully furnished
For inquiries,
please contact casa solution, or
fill out the form below.
I'm interested in Sold by Casa Solution – Mountain Estate Home, Guest Houses & Organic Farm with Greenhouse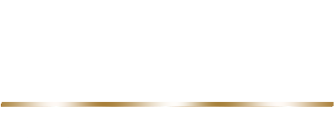 CONTACT US
Casa Solution is now Open. The staff are working full time and are available in the office, by phone and email.
Please call 011.507.720.1331 or email info(at)casasolution(dotted)com with any questions. We are happy to help.
The Casa Solution office hours are 8:30am – 5:30pm Monday through Saturday. The offices are closed on Sundays and Panamanian National Holidays.
For assistance, please visit us in Boquete, call, text, fill out the below form or email and we will be happy to be of service. We look forward to helping you.
Thank you for the opportunity to be of service.
GET TO KNOW US MORE
Questions? Contact Us
Please let us know of any questions or how we may be of service to you.