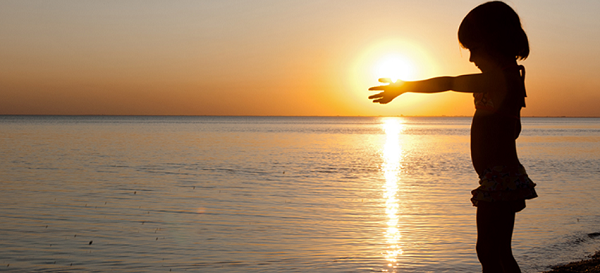 Incredible. Another $Billion dollar project for Panama.
Billion dollar investment. Economic Development. Clean Energy. Panama to become an Advanced Solar and Environment Research Center… What's not to like?
The cost of solar energy development has dropped so much in the last few years, that solar has become a great option for clean energy development. This one has the added kicker of scholarships and research development facilities in Panama.
Expect announcements of more clean energy Panama projects like this one.
On a related note, Bill Clinton just stopped by to inaugurate the biggest wind farm in Central America.
NEW YORK, USA, October 6, 2015
During the 70th United Nations General Assembly in New York, SkyPower, the world's largest developer and owner of utility-scale solar projects, made a historic announcement with President Juan Carlos Varela, unveiling its plans to build 500 MW of utility-scale solar energy over the next five years in Panama, representing an investment of US $1 billion.
In addition to building 500 MW of solar projects in Panama, SkyPower will also construct a US $50 million world-class solar and environmental research centre in Panama dedicated to the advancement of solar photovoltaic (PV) innovation as well as advanced research and innovation in environmental sciences.
To be built in affiliation with several leading universities and research institutions, this research facility will clearly distinguish Panama as the definitive hub for new solar technologies and innovation in Central America, and is expected to generate significant licensing revenues for Panama.
Furthermore, SkyPower is proud to announce it will fund 250 scholarships for Panamanian students who are studying in the fields of solar technology and environmental sustainability, through an annual grant of 10 scholarships per year for each of the 25 years its solar projects are generating clean energy. This investment in the future of Panamanian students will begin with the first kWh of energy that SkyPower's solar-energy projects will generate in Panama.
SkyPower is proud of its commitment to sustainability and educating youth, and has made a landmark commitment to sponsor a school for each megawatt it installs on Panamanian soil.
"SkyPower invests in countries that uphold environmental sustainability and preservation while advancing their economies and industries. The future of Panama looks bright, as the leadership of Panama is clearly focused on the need for clean renewable energy and has embraced solar as a cost-effective means of addressing Panama's energy needs today, and as a critical part of its generation mix for its bright future," said Kerry Adler, SkyPower President and Chief Executive Officer.
"We welcome the announcement from SkyPower and look forward to working together to bring US investment dollars for clean energy and green jobs to Panama," said Emanuel Gonzalez-Revilla, Ambassador of the Republic of Panama to the United States.
"SkyPower's estimated US $1 billion investment is expected to create more than 10,000 total job years in Panama, and create opportunity to export solar panels proudly made in Panama," added SkyPower Chief Commercial Officer Charles Cohen.
SkyPower has a long history of working closely with local communities to produce hundreds of millions of kilowatt hours (kWh) of clean electricity every year, while ensuring that those closest to the developments reap the rewards of new jobs, education, skills training and opportunities for youth.
ABOUT SKYPOWER
www.skypower.com
SkyPower is the largest and one of the most successful developers and owners of utility-scale solar photovoltaic (PV) energy projects in the world. With roots dating back to over a decade, SkyPower's global team possesses a vast track record of over 800 years of combined experience in power and large infrastructure projects.
The experienced and accomplished SkyPower team has built, assembled and acquired an extensive pipeline of over 25 GW worldwide – 9 GW of which were recently announced in bilateral agreements, and other contract awards, to be built on the continents of Africa and Asia over the next five years in Egypt, Nigeria, Kenya, Djibouti and India.
Over the past few years alone, SkyPower has secured over two dozen utility-scale solar PV Power Purchase Agreements (PPA) and Contracts, which in aggregate represent well in excess of US $80 billion worth of long-term renewable energy sales to leading utilities and governments around the world.
SkyPower is majority owned by CIM Group, a U.S.-based real estate and infrastructure investment firm founded in 1994 that has systematically and successfully invested in dynamic and densely populated communities throughout North America."