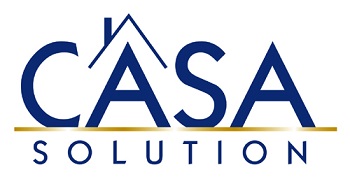 "What I liked the most about working with Casa Solution was the responsiveness and courtesy of the employees. Janeth, Nonito, Maritza, and Jhanela were wonderful to work with, both online and in person. Their patience, good cheer, diligence, and support were deeply appreciated. I also appreciate the assistance they provided with locating and establishing services in Boquete, such as trash, landscaping, internet, water company, construction contractors, and security. Moving to a new town in a new country is overwhelming, and Casa Solution provided me with information and support that allowed me to be successful.
The way the staff helped me most was their method of being in constant voice, text, and email communication which helped with the complex international move. They were always 10 seconds away, no matter where I was. They quickly provided answers to my questions and helped me arrange for services, which would have been overwhelming, if not impossible, without their constant support. I run out of words to describe them: kind, diligent, caring, efficient, organized, enthusiastic, patient, willing to go the extra mile, flexible, cheerful, knowledgeable…the list goes on. I have never worked with a realty company whose staff were so dedicated to client success, especially in an international move. Casa Solution is deeply committed to meeting the individual needs of the client, which is critically important in an international move. There is so much information, so many rules, regulations, and situations that a foreign buyer would never know. Casa Solution was always there to aid, assist, educate, and facilitate the move. They went far beyond selling the house. They focused on the whole process of relocating and getting settled in Boquete.
I am happy I decided to work with Casa Solution due to:
Their deep concern for clients
Their flexibility and ability to negotiate roadblocks
Their support for people making international moves. The support extends far beyond assistance in buying a house. They helped me get settled and established, and have continued to follow up. I really appreciate that.
I was extremely impressed with the collaborative system set up with the buyer's and seller's attorneys, and with Casa Solution's partnership with both attorneys. The seller's attorney was extremely helpful to me, the buyer. This collaborative approach helped us get past several bureaucratic roadblocks (such as the Registry in David not recognizing that my private foundation had in fact paid taxes). I had a few moments where the transaction felt like it was going to collapse, and Casa Solution worked effectively and creatively with both attorneys to make it successful
I would absolutely recommend Casa Solution. I have recommended them already." – Mary Taft
**************
"Lo que más me gustó de trabajar con Casa Solution fue la capacidad de respuesta y cortesía de los colaboradores. Fue maravilloso trabajar con Janeth, Nonito, Maritza y Jhanela, tanto en línea como en persona. Su paciencia, buen ánimo, diligencia y apoyo fueron profundamente apreciados. También aprecio la asistencia que brindaron para ubicar y establecer servicios en Boquete, como basura, jardinería, internet, compañía de agua, contratistas de construcción y seguridad. Mudarse a una nueva ciudad en un nuevo país es abrumador, y Casa Solution me brindó la información y el apoyo que me permitieron tener éxito.
La forma en que el personal más me ayudó fue su método de comunicación constante por voz, texto y correo electrónico, lo que ayudó con la compleja mudanza internacional. Siempre estaban a 10 segundos de distancia, sin importar dónde estuviera. Ellos respondieron mis preguntas rápidamente y me ayudaron a organizar los servicios, que habría sido abrumador, si no imposible, sin su apoyo constante. Me quedo sin palabras para describirlos: amables, diligentes, atentos, eficientes, organizados, entusiastas, pacientes, dispuestos a hacer un esfuerzo adicional, flexibles, alegres, cultos… y la lista continúa. Nunca había trabajado con una empresa de bienes raíces cuyo personal fuera tan dedicado al éxito de los clientes, especialmente en una mudanza internacional. Casa Solution está profundamente comprometida a satisfacer las necesidades individuales del cliente, lo cual es de vital importancia en una mudanza internacional. Hay tanta información, tantas reglas, regulaciones y situaciones que un comprador extranjero nunca sabría. Casa Solution siempre estuvo allí para ayudar, asistir, educar y facilitar el traslado. Fueron mucho más allá de vender la casa. Se enfocaron en todo el proceso de mudarse y establecerse en Boquete.
Estoy feliz por haber decidido trabajar con Casa Solution debido a:
Su profunda preocupación por los clientes.
Su flexibilidad y capacidad para negociar obstáculos.
Su apoyo a las personas que hacen mudanzas internacionales. El apoyo se extiende mucho más allá de la asistencia en la compra de una casa. Ellos me ayudaron a instalarme y establecerme, y han continuado con el seguimiento. Realmente aprecio eso.
Me impresionó mucho el sistema de colaboración establecido con los abogados de la compradora y el vendedor, y la alianza de Casa Solution con ambos abogados.  La abogada del vendedor fue de gran ayuda para mí, la compradora. Este enfoque de colaboración nos ayudó a superar varios obstáculos burocráticos (como el Registro en David que no reconocía que mi fundación privada en realidad ya había pagado impuestos). Tuve unos momentos en los que la transacción se sentía que iba a colapsar, y Casa Solution trabajó de manera efectiva y creativa con ambos abogados para que tuviera éxito.
Absolutamente recomendaría Casa Solution. Ya los he recomendado." – Mary Taft
Thank You Mary!
We are deeply grateful for you.
You have made a difference in our lives and in the lives of our families.
We are committed to serving you.