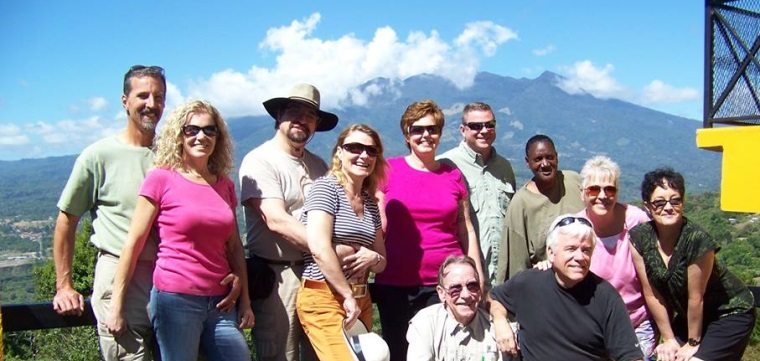 We've heard great reviews of Jackie Lange's Panama Relocation Tours. Everyone really seems to enjoy them and learn a lot.
Consider taking a tour to learn about life in Panama. Panama is a great place to live and the #1 ranked retirement destination in the world.
From Panama Relocation Tours:
An Amazing Adventure Is Waiting For You! Leave All Your Worries Behind… Let Us Take Care Of Everything For You!
We're Your Panama Relocation Experts!
Our 6-day, 6-night ALL-INCLUSIVE Panama Relocation Tour ™ will introduce you to the inexpensive and wonderful lifestyle available when you retire in Panama. You'll pay one flat fee for the Tour which will include all ground transportation, all hotels, all meals during the tour dates PLUS all the information you need to relocate to Panama with ease. You'll learn all the technical things you need to know, like getting a Visa, finding a rental, where to get affordable health insurance and how to get your pets to Panama but you'll also learn about cultural differences in Panama. We're your Panama Relocation Expert! We've been doing Panama Relocation Tours for 9 years and have hundreds of 5-star reviews.
Learn what life would be like when you retire in Panama
This is NOT a real estate buying tour. There is no agenda to "sell" you anything. My only goal is to introduce you to the Panamanian way of life and give you all the information you need to make a smooth retirement in Panama. You will get information about homes for rentals just so you can see what's available at various prices. In fact, if you do move to Panama, I strongly advise that you do not buy right away, it's better to rent for at least 6-12 months before you make a buying decision.
During the Panama Relocation tour, we'll visit local shops and markets to discover the BETTER and MORE AFFORDABLE way to live. Imagine dinner for two for less than $10 including drinks!
You'll discover why so many people are retiring in Panama!
The tour will take you from large metropolitan areas to resort beach areas that have every amenity and luxury you'd ever need, and funky beach areas with a laid back atmosphere. You'll also visit popular highland towns where thousands of expats live, and rural areas teeming with opportunity.
Please ask  Casa Solution by email or phone about the benefits of taking a tour or for more information visit www.panamarelocationtours.com.
Note: Casa Solution does not receive compensation for referring clients to Panama Relocation Tours.