Boquete Country Club is a master planned gated community located just five minutes from the town of Boquete . The design of Boquete Country Club, promises a different and special lifestyle. Combining a myriad of leisure facilities and world-class infrastructure including a Club House with Gym & Spa (already completed) and a state-of-the-art Equestrian Center (already completed), Boquete Country Club provides not only an excellent standard of living, but also a quality investment in this increasingly popular corner of the world.
Roads and underground infrastructure are completed, and presently there are 50 dwellings completed and several more are under construction.
The community includes 135 residential home sites of between 12,900 ft2 (1,200 m2) to 21,500 ft2 (2,000 m2); 18 small condominium lots and some commercial areas to provide basic services to the community.
Amenities
Among the many amenities you will find available as a Boquete Country Club resident are a Gym & Spa facility with views overlooking into the spectacular canyon wall that borders the development site, as well as a state-of the-art Equestrian Center, two tennis courts, ecological trails, and much more.
Club House
The Club House amenities at Boquete Country Club will include:
• Gym & Spa (already completed)
• Enclosed and open-air social areas
• Outdoor pool and Jacuzzi
• Terraces with view to the natural surroundings
• A restaurant-bar
Equestrian Center
Boquete Country Club´s Equestrian Center is another highlight of the community, consisting of:
• An outdoor riding field
• Indoor riding ring
• Social areas
Take a look at this great house for sale in Boquete Country Club.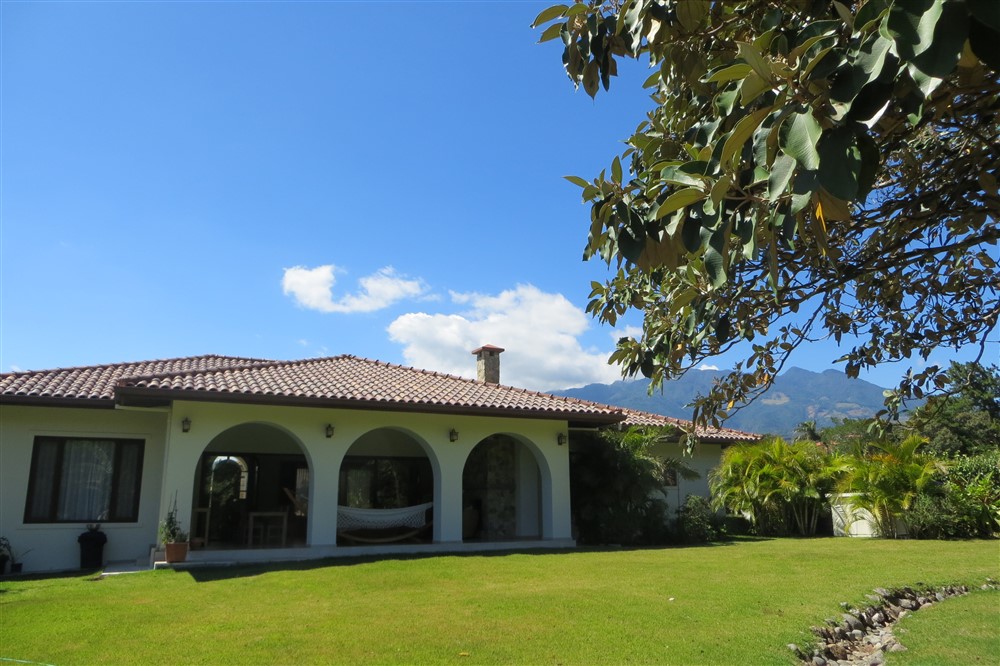 Ask us about other super options in this community.