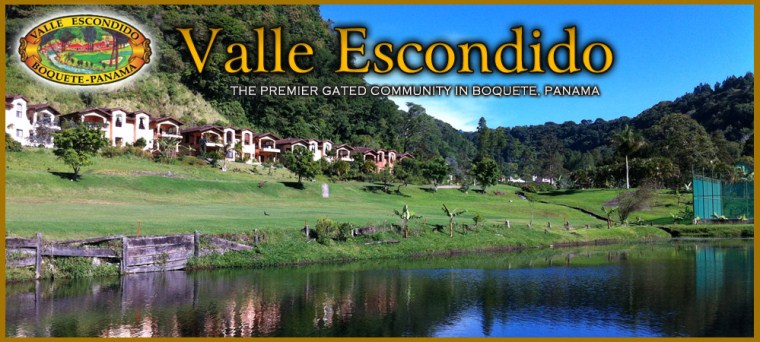 Valle Escondido is the luxurious residential development credited as a major factor in starting the wave of expats coming to Panama for a better lifestyle. When AARP first announced that Boquete, Panama was one of the best places in the world to retire and the International Living organization declared that Boquete was the number 1 recommended retirement destination for expats, Valle Escondido was in the initial stages of construction and offered a prime lifestyle opportunity.
Valle Escondido boasts a gorgeous mountain valley close to a sweet and friendly town center in a secure, amenity-rich setting.
Enjoy golf, tennis, a work-out in a quality gym, a swim in one of Valle's indoor or outdoor pools, or a spa treatment right there at the development.
Amenities include a nine hole executive golf course, pro-shop, hotel, state of the art fitness center, amphitheater, indoor heated swimming/lap pool, outdoor solar heated swimming/wade pools at the hotel, locker/shower rooms with Turkish steam bath, Swedish sauna and Jacuzzi, lounge and bar with game room including billiards and card tables, wedding chapel event room for parties and meetings, miniature golf, racquetball court and tennis court.
Properties in Valle Escondido have been selling fast with less homes on the market recently… so don't wait.
Please call or email us or visit one of Casa Solution's Boquete offices on the Main Street in Boquete for more information on great Valle Escondido properties for sale.
Casa Solution has more house & condominium listings for sale in Valle Escondido
than any other real estate agency in Panama.
Please ask about recent Valle Escondido listings
that do not yet appear on this page.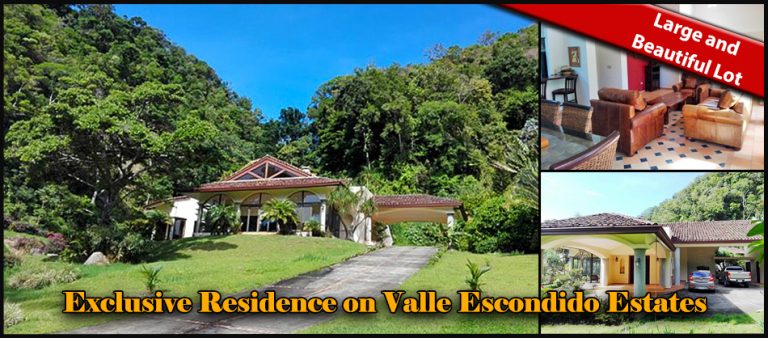 Exclusive Residence In Valle Escondido Estates, Boquete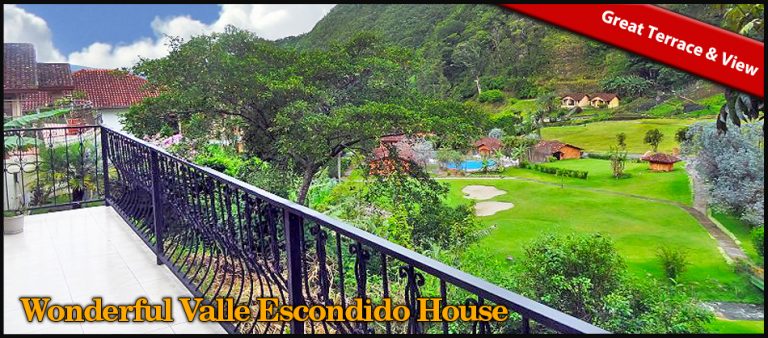 Wonderful Valle Escondido House for Sale at Low Price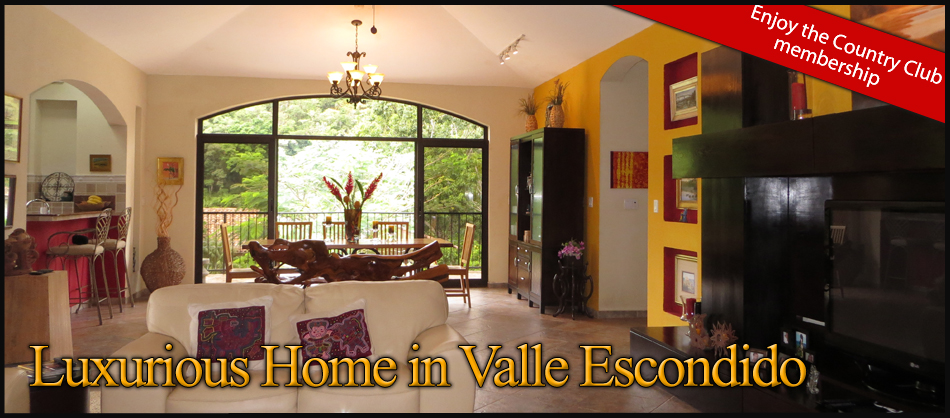 Luxurious House in Valle Escondido with Downstairs Apartment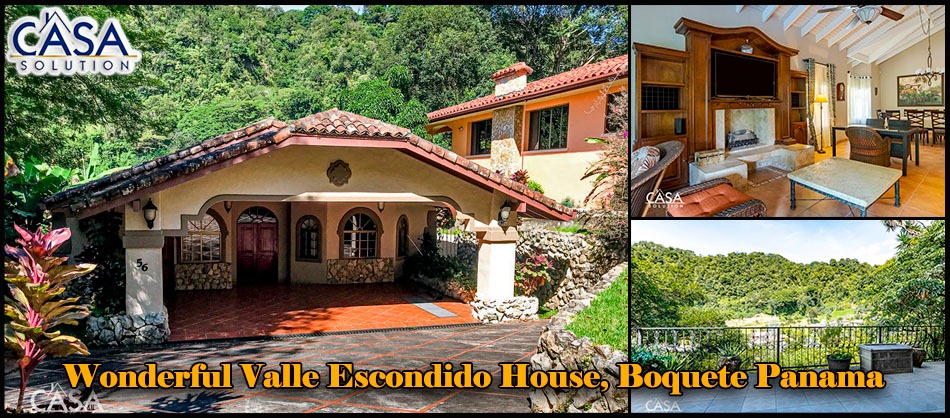 Wonderful Valle Escondido, Boquete Panama House With Huge Balcony & View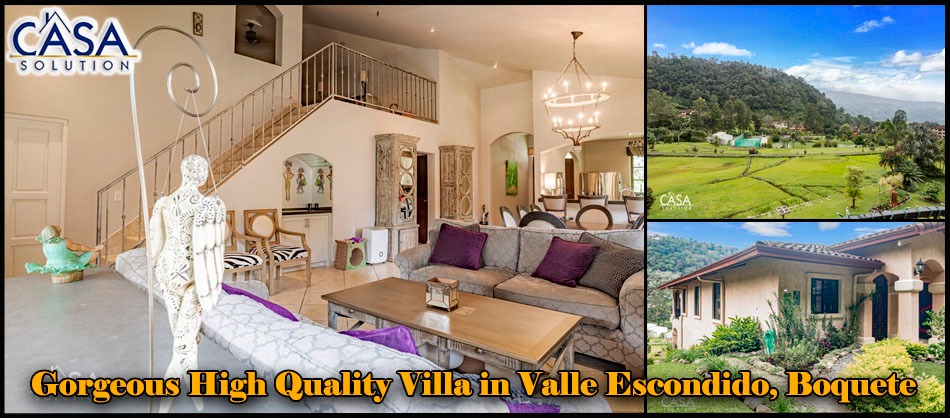 Gorgeous Villa With Beautiful View For Sale in Valle Escondido, Boquete


Bright and Spacious Golf Villa for Sale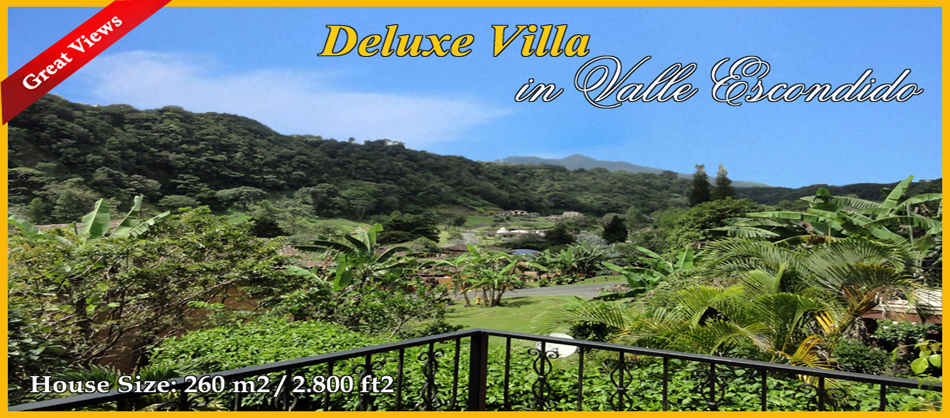 Valle Escondido Four Bedroom Villa Deluxe for Sale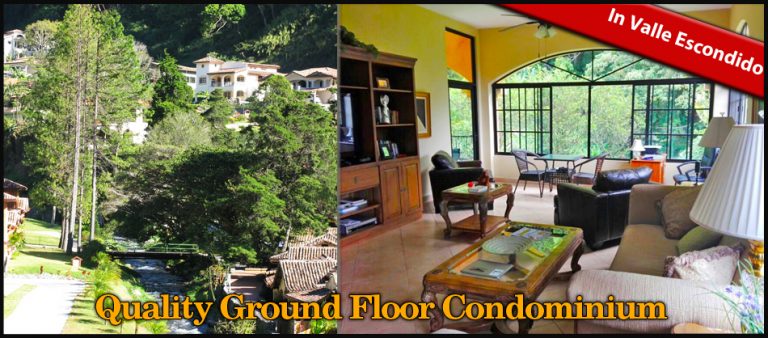 Quality Ground Floor Condo for Sale in Valle Escondido, Boquete, Panama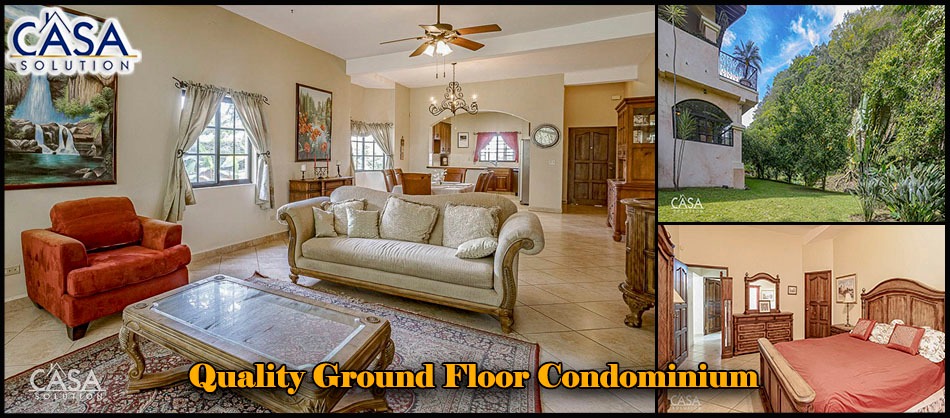 Ground Floor Condominium in Valle Escondido, Boquete, Panama – High Quality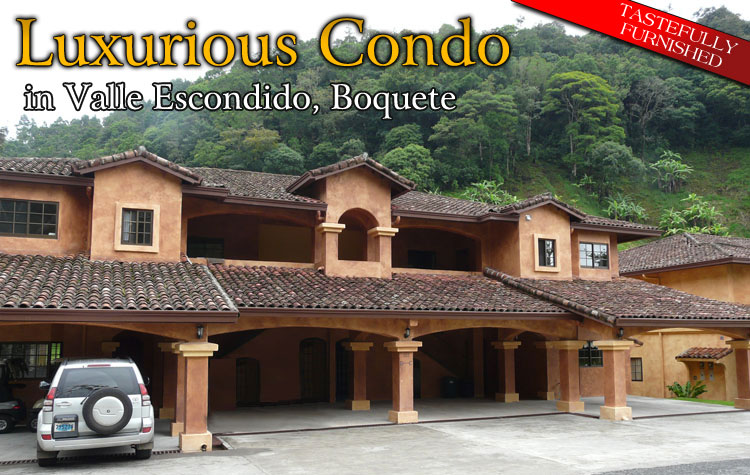 Valle Escondido Streamfront Furnished Condominium in Boquete, Panama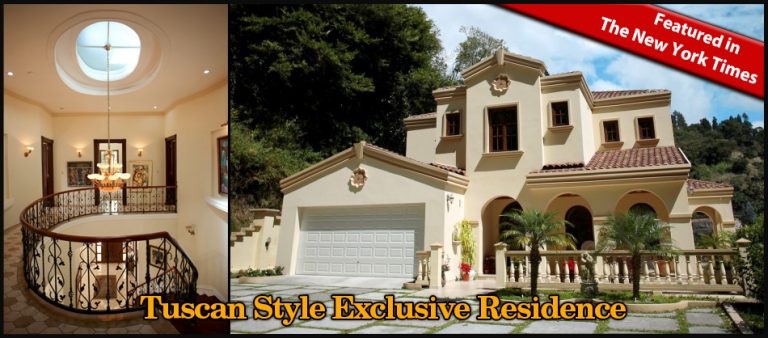 Featured in The New York Times – Luxury Valle Escondido House for Sale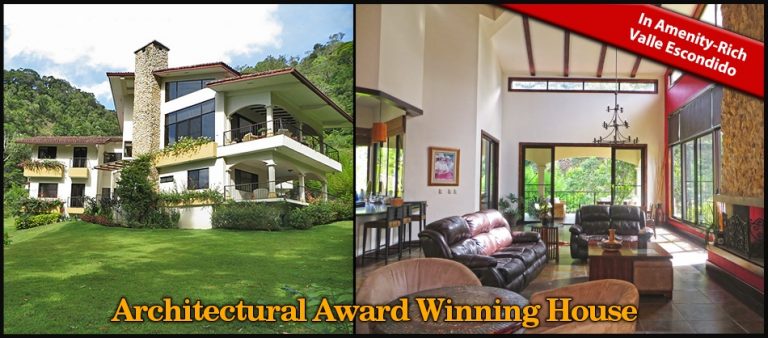 Architectural Award Winning House in Valle Escondido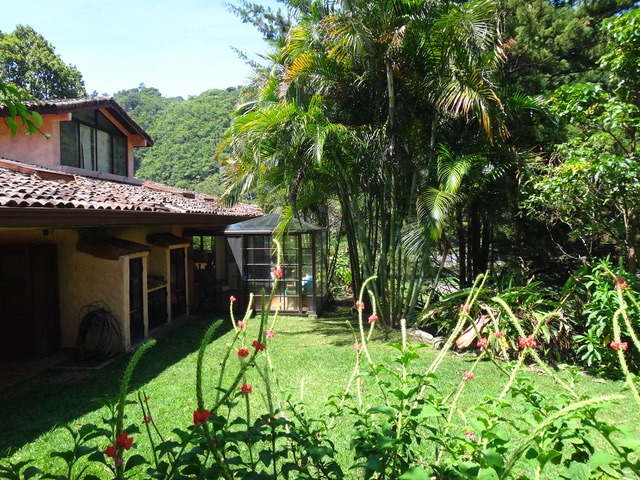 Valle Escondido 3 BD Villa with Sun Room Close to Spa, Pool & Gym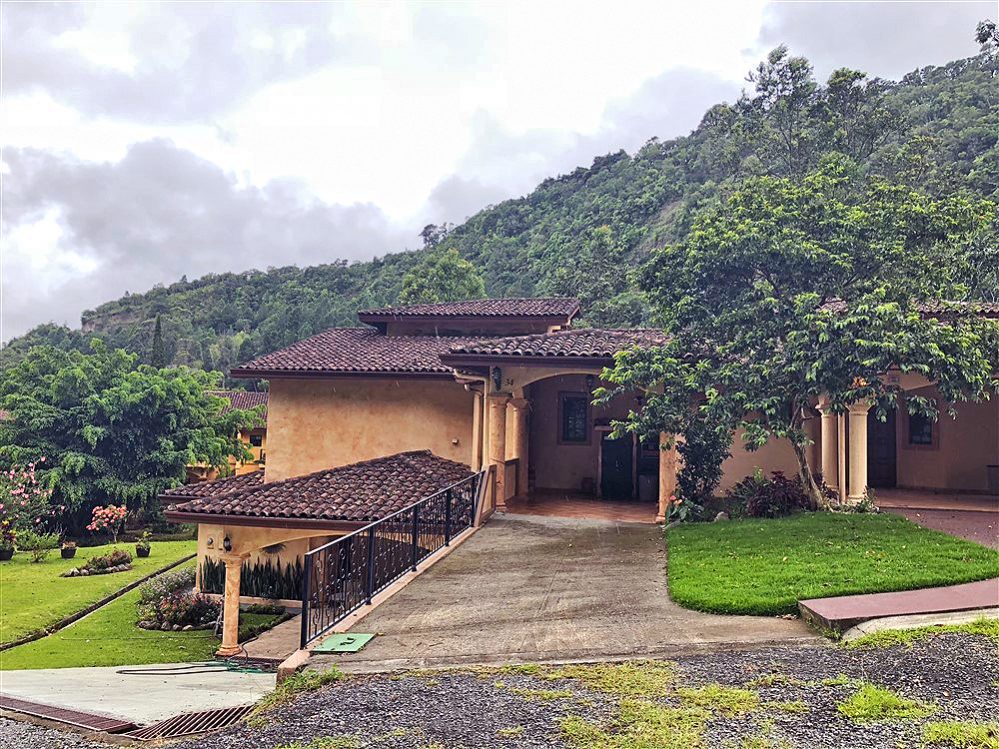 Valle Escondido River View Villa en Venta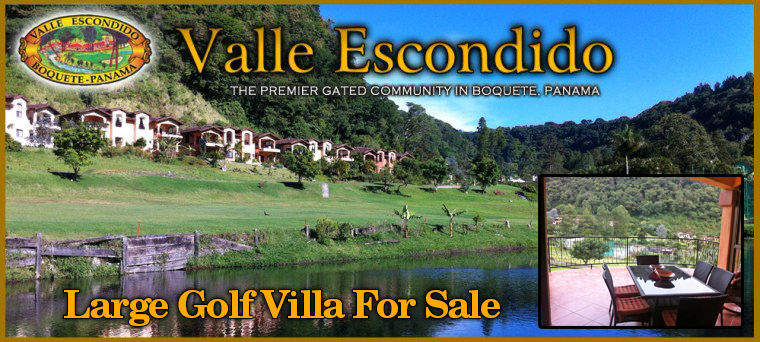 Sold by Casa Solution – Large Golf Villa in Valle Escondido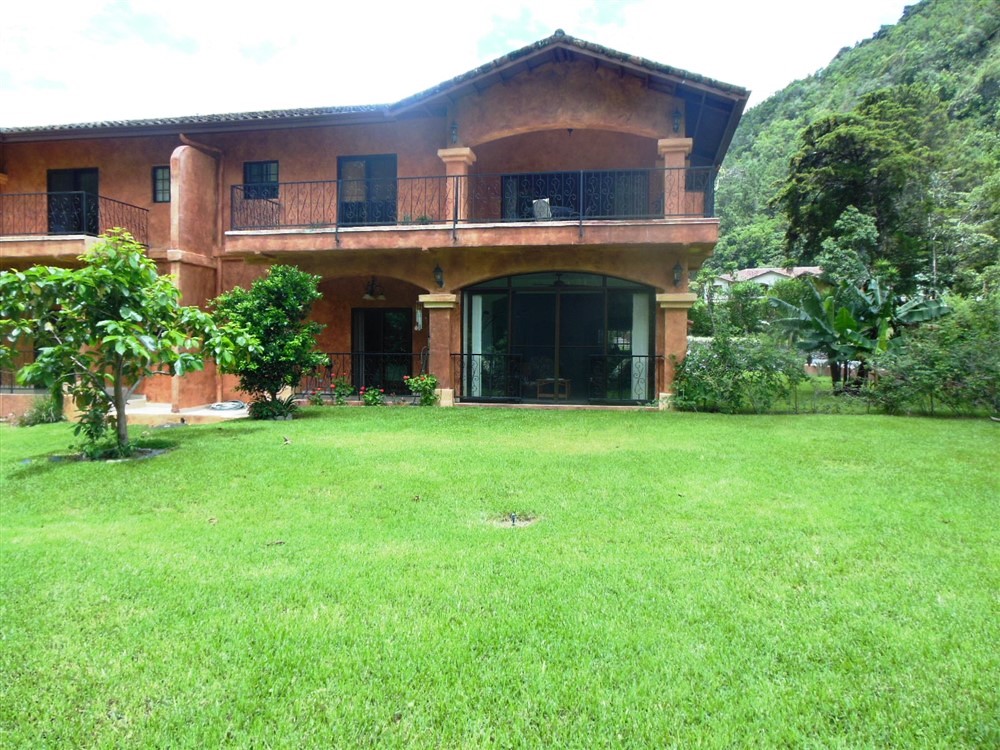 Sold by Casa Solution- Valle Escondido Ground Floor Condominium for Sale in Prime Location w/ Country Club Membership

Casa Solution has the most listings in Valle Escondido of any real estate agent or agency.
Ask us about several other Valle Escondido listings not yet posted here.
Please contact Casa Solution to learn more or to schedule showings today