New Reviews of Casa Solution – Marguerite Heffner (Seller) & Karen Friedhaber (New Valle Escondido Condo Owner)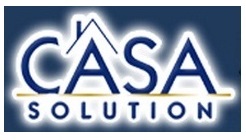 "Casa Solution outperforms every other real estate sales company in all of Boquete and the surrounding areas!  They are especially strong in the Valle Escondido market, have historically been the leader in sales there, and consistently bring well-qualified buyers to the table.
From the inception of the listing to completion of the sale, the seller is brought into the communication arena fully and is able to see the cohesive unit Casa Solution offers through its partnerships who are also drawing well-qualified buyers.
There is a team that works tirelessly to ensure there is an unbreakable flow to the sale and communication.  At the helm, Jason is a man of enviable integrity, a compassionate heart, and a spirit that endeavors to empathize and identify with the seller.  These are the same feelings of the incomparable team he supervises.
At Casa Solution, you will find the most respectful, knowledgeable, competent, thorough, diligent, honest, ethical, and amicable personnel!  I am a hard taskmaster and I could find no faults with this company or any of its personnel!  I was personally experiencing tragic death twice over and found all of the personnel I dealt with spilling over with kindness in response to my loss of family!
They called me a "friend."  They treated me as a "friend."  They respected me likewise.  Who better than a "friend" or one who acts as a "friend" to sell your property?
If you want your property to sell, then list with the company that has the best record: CASA SOLUTION!"  – Marguerite Heffner
"The staff at Casa Solutions was fantastic.   They communicated with us at every step of the process   I highly recommend them."  – Karen Friedhaber 
Thank You Marguerite & Karen!
We are deeply grateful for you.
You have made a difference in our lives and in the lives of our families.
We are committed to serving you.