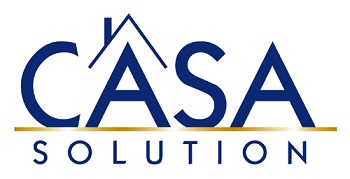 "We would highly recommend Casa Solution to a potential buyer.
We found the staff to be very attentive to our requirements and patient when our specs kept changing.
They continued to show us houses and plots of land to try and clarify our priorities. Email correspondence was answered promptly and when we did buy the transaction went very smoothly due to their excellent organizational skills.
Even after the transaction was completed, we still needed help on other issues and they were more than happy to oblige.
From front line customer service staff to the administration team, everyone at Casa Solution has been a joy to deal with.  Robin & Kim"
*************
"Nosotros recomendaríamos altamente Casa Solution a un posible comprador. Encontramos que el personal estuvo muy atento a nuestros requisitos y paciente cuando nuestras especificaciones seguían cambiando. Continuaron mostrándonos casas y terrenos para intentar aclarar nuestras prioridades. La correspondencia por correo electrónico se respondió rápidamente y cuando compramos, la transacción se realizó sin problemas debido a sus excelentes habilidades organizacionales. Incluso después de que se completó la transacción, todavía necesitábamos ayuda en otros asuntos y estaban más que felices de complacerlos. Desde el personal de atención al cliente de primera línea hasta el equipo de administración, ha sido un placer tratar con todos ellos en Casa Solution. Robin y Kim "
Thank You Robin and Kim!
We are deeply grateful for you.
You have made a difference in our lives and in the lives of our families.
We are committed to serving you.