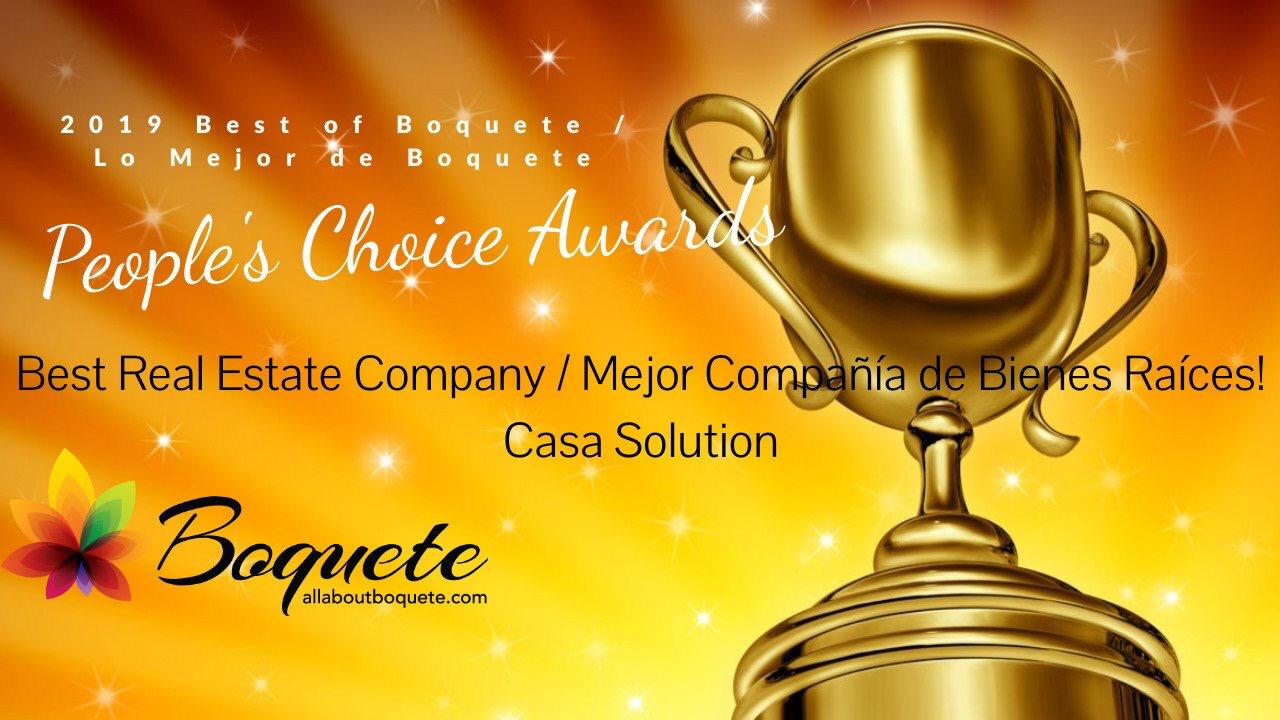 Thank you Boquete!!!
Casa Solution is very grateful to be the recipient of the Best of Boquete award for
Best Real Estate Company 2019.
This is the third year in a row Casa Solution has won the award and is
the sole recipient since the award was first offered.
Thank you Boquete, Panama!  You are the Best!
We will continue to work hard to serve you, our great clients, and the community.
The Best of Boquete People's Choice Awards is produced by Allaboutboquete.com.
Over 70 detailed reviews of Casa Solution
Condominiums, Apartments, and Townhouses for Sale

Muchas Gracias Boquete!!!
Casa Solution está muy agradecida de haber recibido el premio
Lo Mejor de Boquete a Mejor Compañía de Bienes Raíces 2019.
Este es el tercer año consecutivo que Casa Solution ha ganado el premio y es
el único receptor desde que el premio se ofreció por primera vez.
¡Gracias Boquete, Panamá! ¡Eres el mejor!
Continuaremos trabajando arduamente para servirle
a usted, a nuestros excelentes clientes y a la comunidad.
Más de 70 reseñas detalladas de Casa Solution
Condominios, Apartamentos y Casas Adosadas en Venta
Todos las Propiedades en Venta