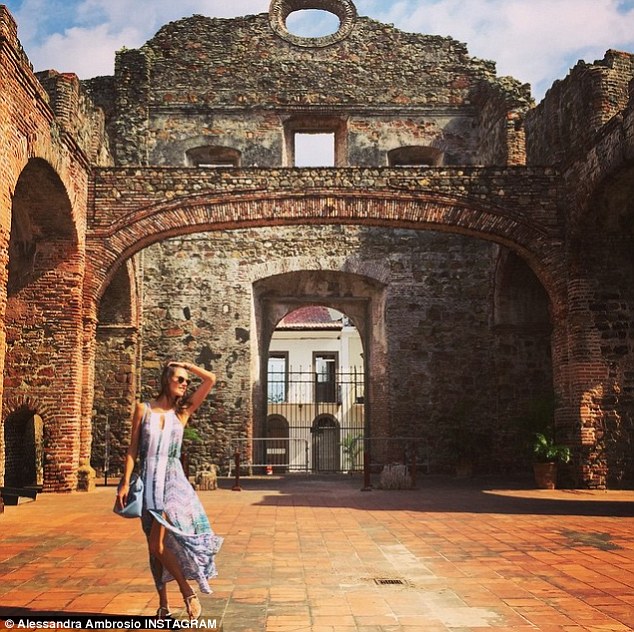 Panama is developing a sexy image. This spicy feature just appeared in the UK's Daily Mail.
According to Wikipedia, the Daily Mail "first published in 1896 by Lord Northcliffe, it is the United Kingdom's second biggest-selling daily newspaper after The Sun." A lot of people saw this. Such articles (along with scenes of the beautiful beaches) boost Panama's growing tourism profile and cool factor.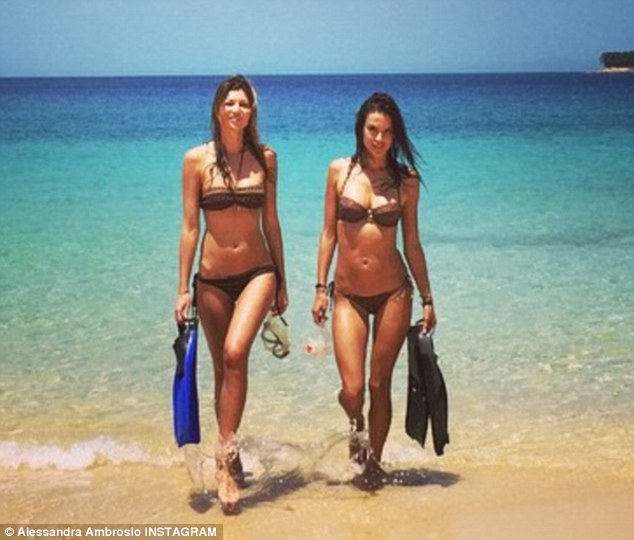 The Daily Mail, June 25, 2015, by Helen Zhao
Alessandra Ambrosio is 'on a mission' in the Central American country of Panama.
And the 34-year-old supermodel compared herself to a Bond girl as she emerged from the sea with a gal pal, showing off their incredible figures in bikinis.
On Thursday, the Victoria's Secret Angel Instagrammed a photo recreating the classic Bond girl scene, with the caption: 'Bond Girls #Panama.'
Alessandra and her friend emerged from the turquoise waters, carrying their snorkelling gear, and she then shared another snap of herself from the back, showcasing her peachy derriere.
It seems the Brazilian bombshell was on an island off the coast of Panama, as she Instagrammed a video arriving by helicopter.
She captioned a photo of her and a friend seated on the helicopter, writing: 'On a mission #Panama #KorsPanama.'
Alessandra has been taking in the sights and sounds, captioning a photo on Wednesday: 'So much fun exploring old world charms of Panama City.'
The mother-of-two has just arrived in Panama for a Michael Kors event, having travelled from Rio de Janeiro, Brazil, where she was filming for the soap opera Verdades Secretas.
For her debut on Brazilian television, Alessandra got hot and heavy, getting fully nude for a steamy sex scene with her co-star."