Excerpt: "Experience the awe-inspiring beauty of Panama's Islas Secas through an extraordinary Marine Safari. Nestled within the vibrant Gulf of Chiriquí, this stunning archipelago invites you to explore its untouched volcanic islands and remarkable marine life. As an environmentally protected area, Islas Secas is committed to conservation and sustainability, offering an exclusive all-inclusive reserve for unforgettable adventures like scuba diving, birding, and kayaking.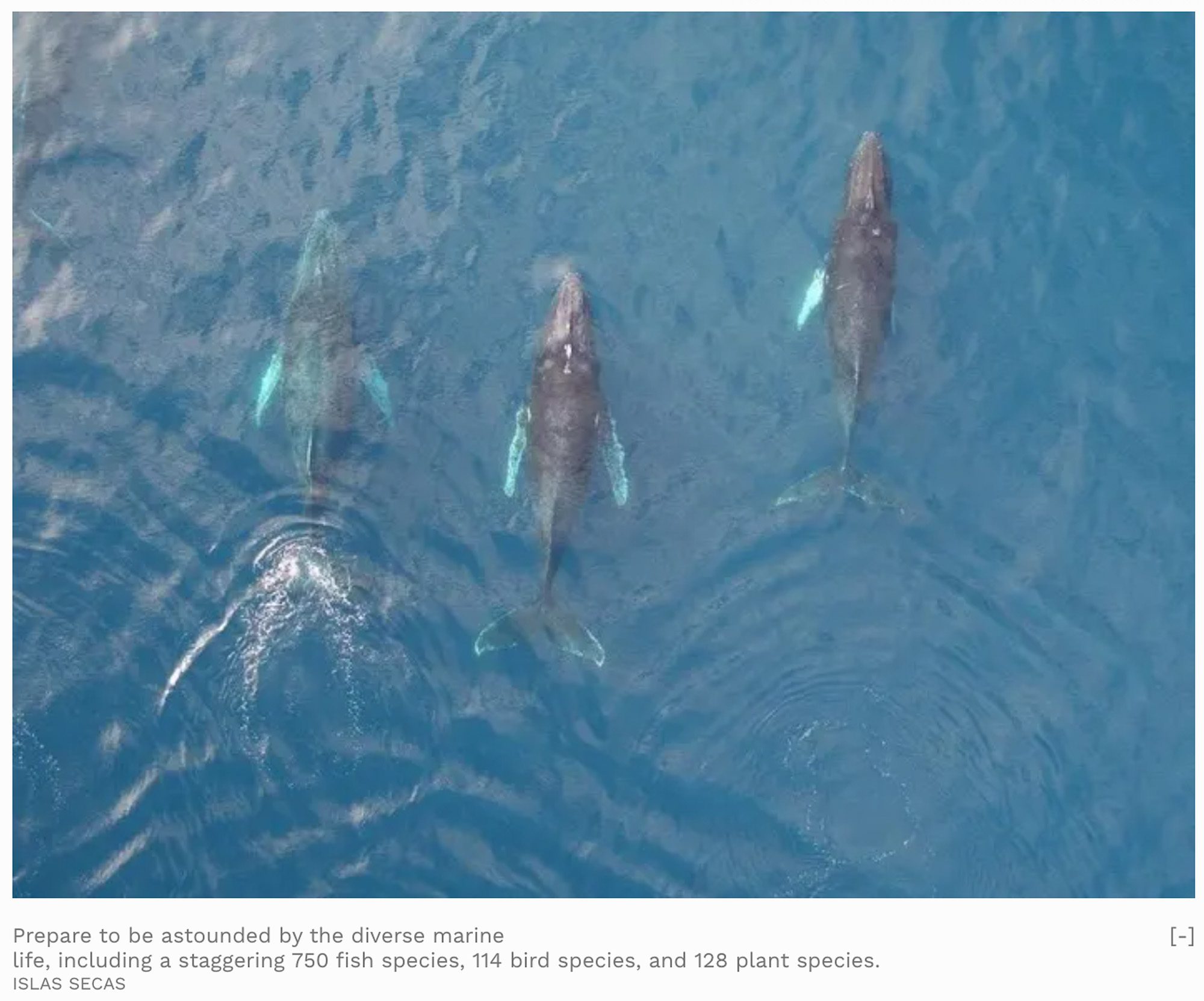 Running from May to September, the Marine Safari presents a model of sustainable tourism, personalized to suit your interests. Delve into the incredible natural world with over 750 fish species, 114 bird species, and 128 plant species. From snorkeling among sea turtles to engaging in enlightening conservation discussions, every moment at Islas Secas leaves a lasting impact.
This extraordinary safari includes encounters with marine wonders such as reef sharks, humpback whales, and sea turtles. Explore 14 captivating islands within the private archipelago, only 20 miles away from mainland Panama, and witness the largest frigate bird colony in the country. Embark on a journey to Coiba National Park, home to the second-largest coral reef in the eastern tropical Pacific.
In addition to the adventurous activities, you'll enjoy the comforts of Islas Secas' sustainable accommodations. With seven Casitas and Tented Casitas designed in harmony with the natural surroundings, guests can indulge in an indoor-outdoor living experience. Immerse yourself in lush foliage, enchanting wildlife, and the vibrant waters that surround the island.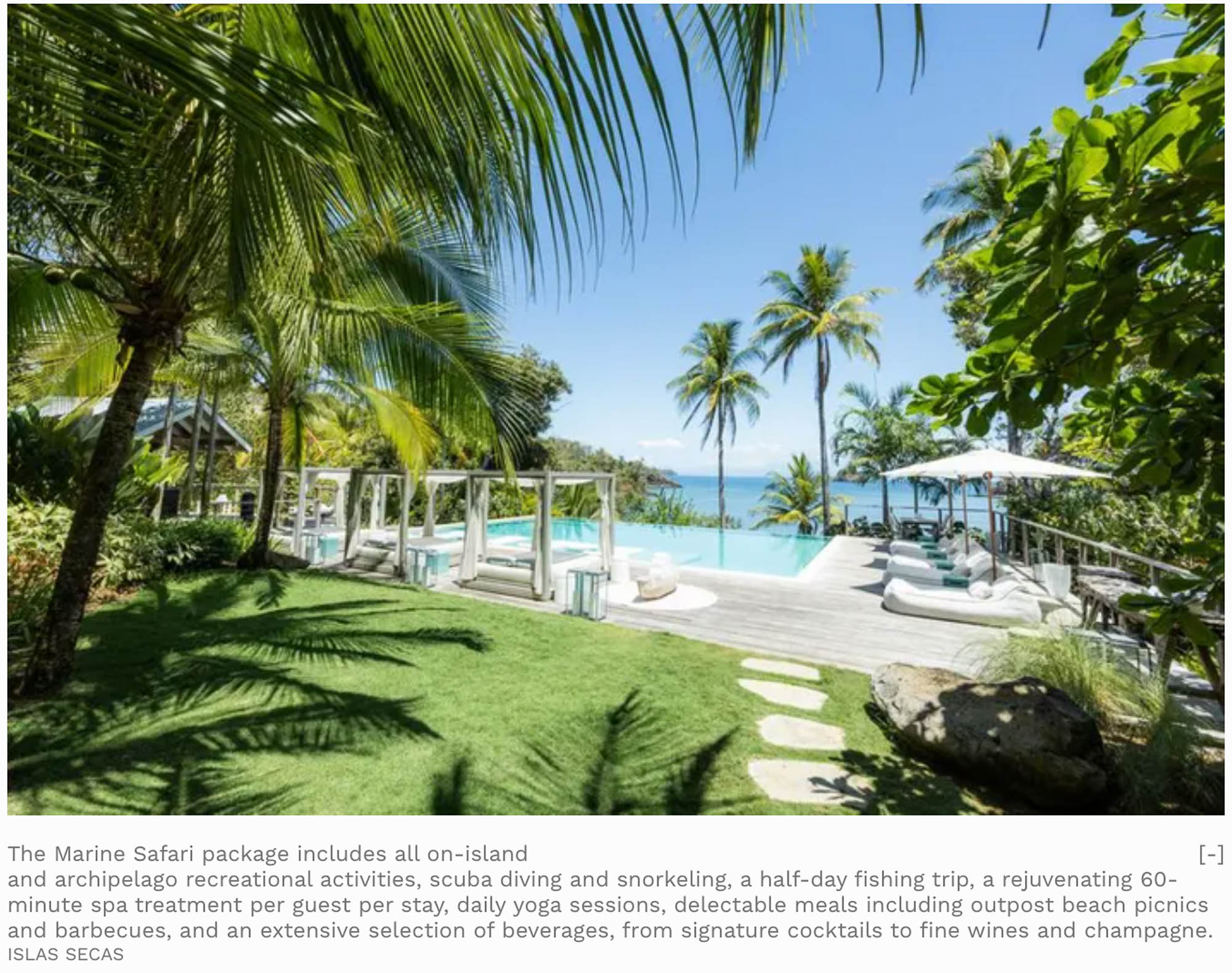 The Marine Safari package encompasses scuba diving, snorkeling, a half-day fishing trip, rejuvenating spa treatments, daily yoga sessions, and delectable meals, including beach picnics and barbecues. Unwind with signature cocktails, fine wines, and champagne as you create memories that will last a lifetime.
Come and be inspired by Islas Secas, a true sanctuary of sustainable travel, where each visit is a unique and enriching experience tailored to you."
Thumbnail photo by Islas Secas Panamá
Full Article: https://www.forbes.com/sites/sandramacgregor/2023/06/01/discover-an-incredible-marine-safari-at-panamas-islas-secas/amp/